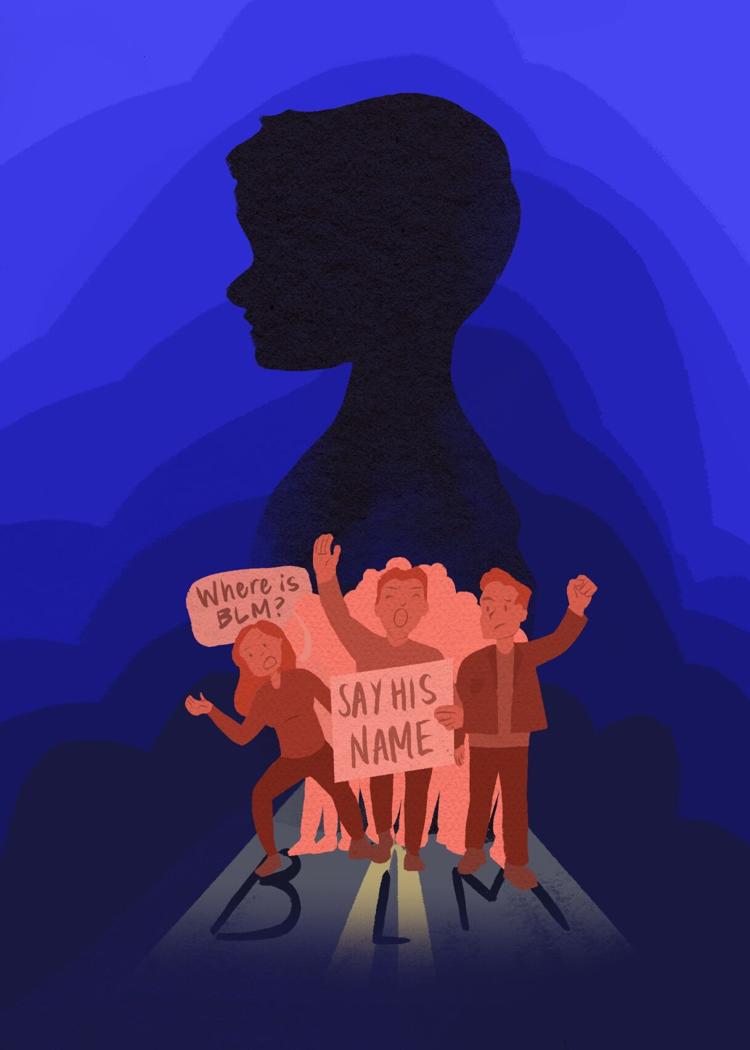 Regardless of the circumstances, one of the biggest pains a parent could face is having to grieve the death of their child. For Austin Hinnant, the pain began when he held his son as blood trickled down from the gunshot wound in his head.
Cannon Hinnant, 5, was riding his bike in front of his house in North Carolina when he was shot and killed on Aug. 9. A day later, Darrius Sessoms, the neighbor of Cannon's father, was arrested and charged with first-degree murder in Cannon's death.
Reports say that Sessoms was unprovoked, as he walked up to the child and shot him at point-blank range. No motive has been released, but regardless, nothing will make up the fact that a family is now missing its young boy, who his father described as someone that always lit up the room and was loved by everyone.
Family and friends of Cannon have been mourning him, and strangers have shown their support for the family. The GoFundMe page created by his family has received over $820,000 as of Saturday night.
However, Cannon's death has been used to dismiss current social and racial justice movements. This doesn't mourn a lost child, but rather shows ignorance in understanding the cause of racial justice movements.
On social media, and on conservative media outlets like The Blaze and The American Conservative, people have started popularizing the #SayHisName hashtag, criticizing mainstream media for not covering Cannon's death. Rod Dreher, senior editor at The American Conservative, wrote that if Cannon was Black, and Sessoms was white, it would be the top story on every network in America.
His death has been heavily compared to the death of George Floyd, who was killed after a police officer had his knee on Floyd's neck for over eight minutes. Black Lives Matter protests occurred throughout the country in response to Floyd's death, along with protests calling for justice for the death of Breonna Taylor, who was killed when Louisville police officers entered Taylor's home and shot her after her boyfriend was suspected of drug dealing, only to be found with nothing.
Cannon was wrongfully killed, but his death cannot be used to denounce Black Lives Matter protests and calls for justice because Cannon is, in fact, in the process of receiving justice.
Sessoms was arrested a day after the shooting, and he is being held in jail without bond. Derek Chauvin, the officer who had his knee on Floyd's neck, wasn't charged with third-degree murder and second-degree manslaughter until four days after Floyd's death. The officers that shot Taylor have not faced any criminal charges, and it happened on March 13. Compare an arrest and charges brought in one day to Taylor, who is yet to receive a single ounce of justice for her death that happened over five months ago.
The reason behind the protests for Floyd, Taylor and other Black lives that were killed after interactions with police officers is because there was little or no accountability for officers' actions. Police officers, who are meant to protect the city, rarely face charges.
If people don't want to acknowledge the police officer angle, then take Ahmaud Arbery's case. On Feb. 23, he was chased and shot by two men. It took the video of what happened to Arbery to go viral on May 5 before the men in the video were arrested two days later. Arbery was another senseless death, that took public outcry and well over a day for an arrest to be made.
The attempts to use Cannon as a political weapon is wrong. Even his father said this is not a racial issue. He does deserve attention because no one had anything bad to say about such a sweet child that was taken too soon. However, trying to compare his death to Floyd's is wrong because the aftermath of each incident is different.
It's just another attempt to put down Black Lives Matter.
When people question what Black Lives Matter will do for this matter, remember that the movement is still fighting for the same justice that they were back in June and that they have fought for in the past
Acknowledging Cannon Hinnant was viciously murdered and that the Black Lives Matter movement is necessary for this country are not mutually exclusive ideals. Don't use a child to discount the importance of the movement. Cannon is getting the justice he deserves, while Breonna Taylor is still waiting for her own, five months and counting.