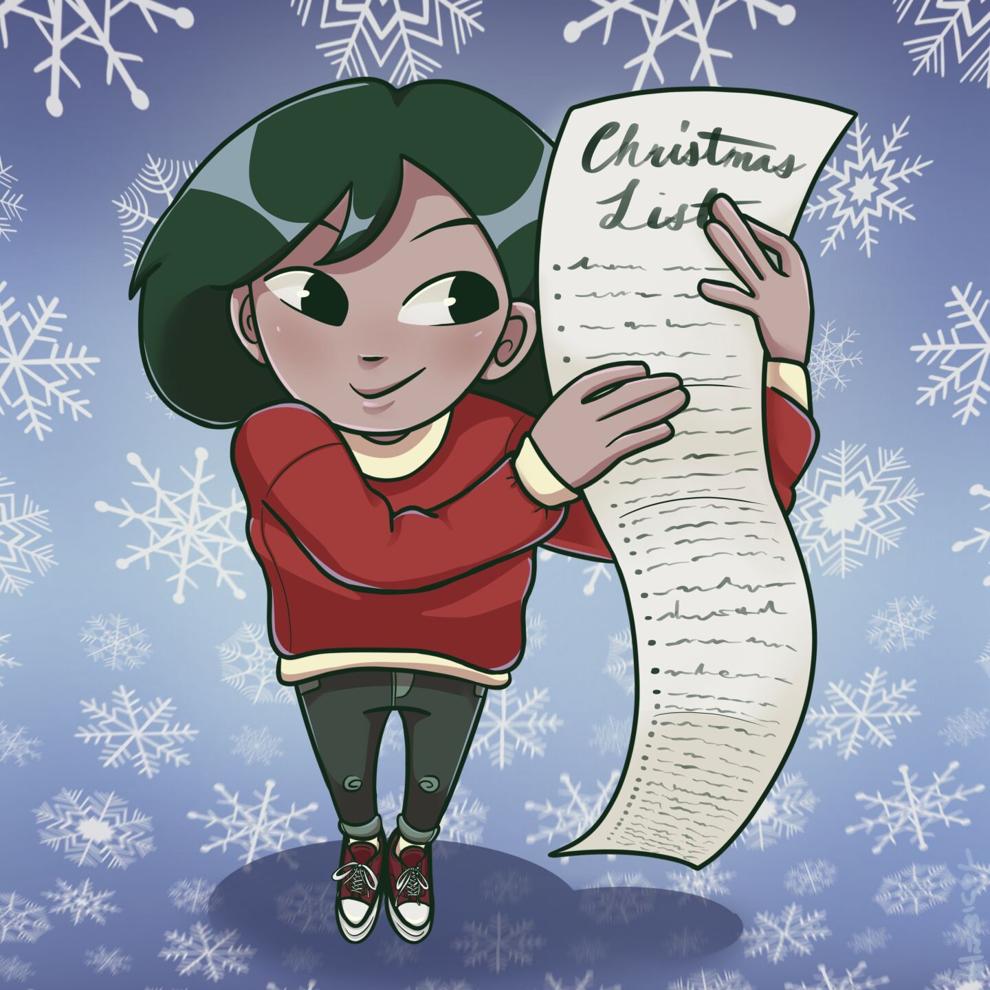 The last thing anyone wants is to be stressed about what to get your loved ones during the holiday season. While it's ideal to already have a good idea of what people you love want, an old-fashioned Christmas list is even better.
Asking for Christmas wish lists seems like a cop out, because ideally we want our desires to already be understood by loved ones and close friends. But a list undeniably saves time by getting straight to the point. 
Some may argue that Christmas gift lists take the surprise out of giving gifts. However, that is not the case. According to a 2011 study done by the Stanford Graduate School of Business, gift recipients are more appreciative of gifts they explicitly request rather than those they do not. Therefore, telling people what you want for Christmas is a better way to spend the holidays. 
Victoria Garcia, a junior student at Cal State Fullerton, said, "If it's a Christmas list, it's almost, in a way, taboo. If you want exactly what you want, tell me what you want so I can get you what you want."
We should break the taboo of asking what people want for Christmas. It is a more efficient use of time and money to make sure that someone likes their gift, rather than dealing with the hassle of gift receipts and waiting in line to return a product. 
Requesting and making your own list eliminates the anxiety of worrying about if someone will like the gift you bought for them, because you know it's exactly what they asked for. 
"It's definitely a really good feeling when I get them something and there's not a fake, 'Oh, haha, thank you.' There's like an actual genuine reaction, even if they did know what they wanted, now that they finally have it," Garcia said.
Valerie Madrid, a junior at CSUF, also experiences some anxiety with buying people gifts. 
"It's always a little scary getting gifts for people that you love because you know them but you might not know them," Madrid said. 
Madrid said she asks for lists from her friends because sometimes she is not sure what they like or if they have the item already. Buying a duplicate gift that someone already has isn't as awkward as it may feel, but having a list to go by lessens the chances of it happening at all. 
Making lists is easier not only for buying gifts, but receiving them. You can even make several to send to different people to ensure you don't get the same gifts.
Some people may argue that buying gifts by using a list means that a present doesn't truly come from the heart. However, that is not true. Asking someone what they would like for Christmas shows an awareness that you might not have the right idea of what to buy, but you want to make sure that they like your gift. 
It is not as impersonal as it seems. In fact, it is an example of clear communication skills and that should be valued. 
The first step to removing the taboo of asking what you want for Christmas is to create your own wish list. Being prepared for the possibility that your loved ones may not know exactly what to buy for you helps both groups manage expectations of what will be given and received for Christmas. 
The second step is to ask for wish lists from the people in your life. Showing that you are accepting towards wish lists will make them feel more at ease and will definitely make your Christmas shopping experience more manageable. 
Although it is a safe option, Christmas gift lists are a valid way to make sure the holiday season is enjoyable for both you and your loved ones.