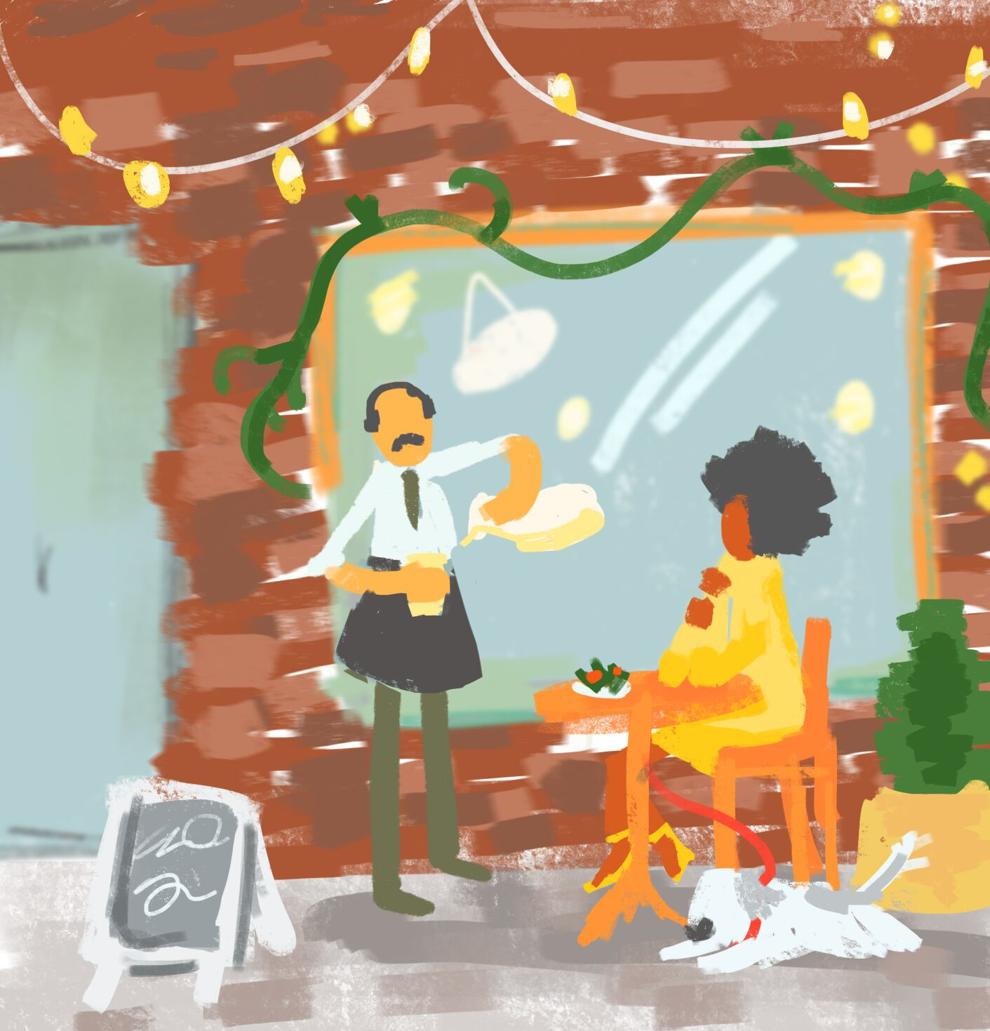 When California officials announced that the state would fully reopen on June 15 it seemed like a glimmer of hope that our state's economy could get back on the right track. 
Throughout the COVID-19 pandemic, I have been working as a shift leader at a local pizzeria that specifically pairs pizzas with craft beers. This restaurant concept is tailored to a lively crowd, so when the food industry was halted, we struggled to get customers through the doors.
My experience working in the food industry throughout the pandemic has made it evident that reopening the economy in June is absolutely necessary. 
With the announcement back in March 2020 that only takeout and delivery orders would be allowed, there were many days where we would have less than ten orders during our store hours from 11 a.m. to 9 p.m. These days meant I would have the displeasure of sending staff home early to save on our labor costs. 
Moments like these were tough pills to swallow, knowing that each employee had to take care of their families and desperately needed money to pay their monthly rent. I even had to cut eight-hour shifts in half for employees, forcing some of them to quit and look for better jobs. 
Not only did these changes take a toll on the staff and me, but it also affected the morale of our recurring customers. Listening to customers' stories about how they lost their companies or loved ones showed the magnitude of the state's economy slowly crumbling. 
California is among three states with the highest rate of total and permanent business closures along with the highest unemployment rates, according to Yelp's September 2020 local economic impact report. This report also stated that as of Aug. 31, 2020, the restaurant industry has seen the greatest impact from the pandemic with over 32,000 restaurant closures.
Those opposing the state's reopening need to consider the several families who are out of an income because of the pandemic. Now, more than ever, employees of restaurants and similar establishments are struggling to make ends meet by being forced to take short shifts or quit their jobs to find new ones.  
Throughout the pandemic, third-party delivery apps such as DoorDash and Uber Eats have been customer's go-to method for ordering food from our restaurant. The problem with these apps is the high commission fees they take from every order we make through their apps.
The 20 to 30% commission fees these services take are simply criminal, as we do not make the amount we would have if a customer placed an order directly. Instead of cooperating with  restaurants during these dire times, these apps are taking advantage of the struggling industry and leaving businesses to crumble.
California needs to reopen as soon as possible so that these third-party delivery companies will no longer be able to take advantage of restaurants like the one I work at. 
It has pained me to see the owners of the pizzeria constantly look for new ideas to keep the business afloat. This resulted in the restaurant staff and owners building a makeshift patio in our parking lot to allow patrons the chance to enjoy a pizza and a beer on site.
The new patio kept the business running for the time being, since it increased the number of customers and sales we made. However, it still was not enough to allow our business to return to normal operating hours or retain any staff who left due to decreased hours.
With the return of indoor seating at a limited capacity, the number of customers we serve per day has increased, with a massive shift in our beer sales. When restaurants are allowed to fully reopen their dining rooms on June 15, the food industry will finally be able to get out of the financial rut most owners have endured for over a year. 
While the state's cautious approach to the COVID-19 pandemic has impacted its economy and businesses, the rush for all residents to become vaccinated has allowed for a great opportunity to reopen the state and rebuild the economy starting on June 15. Nearly one-third of Californians ages 18 and older are fully vaccinated against COVID-19, with anyone over the age of 16 now eligible to receive a vaccine. 
Californians need to support businesses fully reopening if we want the state's economy to rebound. There are so many struggling employees like me out there, and we need better support to quickly turn our businesses around.