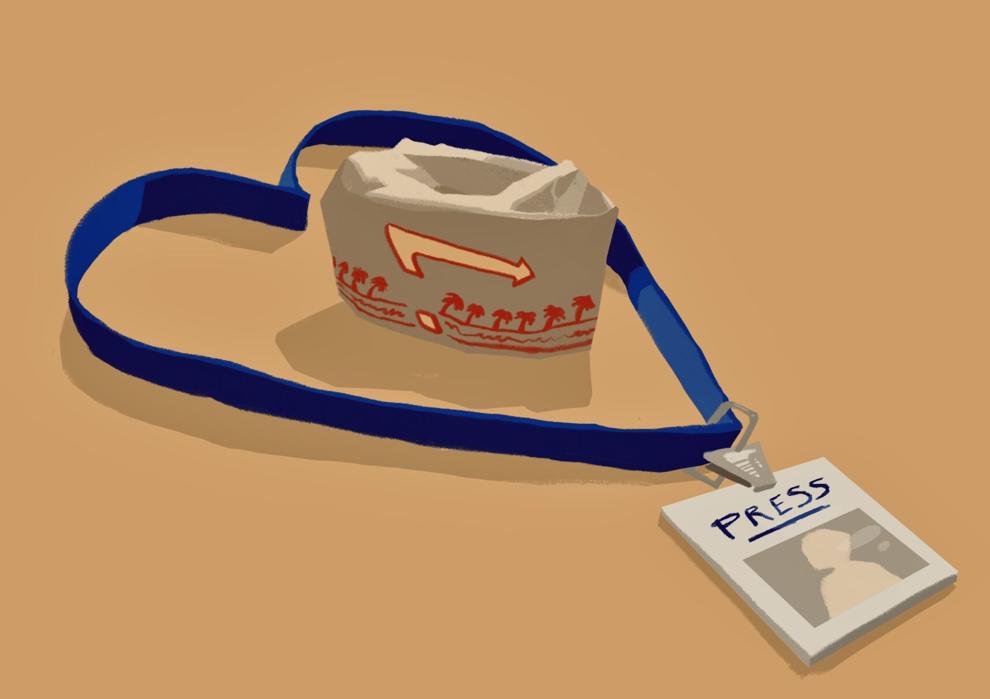 I have been working at In-N-Out Burger since I was 16. I am now 21 and customer service jobs have remained a foundational factor for all the skills I have acquired since entering the workforce.
Customer service workers receive the short end of the stick, no matter where they are working or who they work for. As if dealing with angry "Karen's" for eight hours straight isn't cruel and unusual punishment, the inability to defend myself against rude people should be considered a crime against humanity.
Working in customer service is a lot of pain for little gain. However, that isn't to say that working these types of positions won't significantly impact the way you treat customer service workers and roles. It will also affect how you approach other jobs that require similar skills.
Being a customer service employee has taught me a plethora of valuable skills that I plan on taking with me as I pursue a professional career.
In retrospect, these skills have been so impactful that it would baffle me if the average working American does not have at least a year of customer service experience under their belt. I walk into new job opportunities with confidence because I know that I have the skills to work with and for people, even if they are not personable. These advantages can be offered to anyone willing to work in customer service. 
Each day that I slave away at this delicious burger joint is another day my will to live falters. But as an aspiring journalist, I was surprised to see how the skills I've acquired at a fast-food restaurant have aided me in representing myself as an outstanding reporter.
Upon getting hired at In-N-Out in 2016, I immediately knew that I was not going to survive if I didn't learn how to work well under pressure. So that's exactly what I did. 
As the most popular fast-food chain in the state, a line of cars wrapped around an In-N-Out store is an iconic California sight. Something that is a little less iconic is acknowledging how hard In-N-Out associates have to work in order to meet the standards that customers have for them, along with the expectations they already set for themselves.
Customers arrive at the store and talk about how busy it is all the time, as if the associates don't feel the pressure of orders printing out every other second. 
But the point is, the associates are getting paid to be on their best behavior. Somehow this standard has come to include tolerating rude and offensive people on the other side of the counter and disagreeable managers from within the company. 
If not for In-N-Out, I would not have learned how to work under pressure, which would have made me a terrible candidate for an editorial position with everyday deadlines hanging over my head.
There are some days at work where the line feels never-ending. Giving up is almost too easy after an unappreciative customer gets on my last nerve. But the pressure to keep grinding, for the purpose of helping my struggling coworkers and maintaining my job, outweighs the desire to risk it all.
I feel especially fortunate that the company I work for reminds us daily, through the managers or promotional emails, that the customer is responsible for our paycheck.
Having shifted my mindset from a bitter part-timer to someone who can make a difference in someone's day with a simple "how are you?" motivates me to maintain a positive and strong work ethic no matter what task I am performing or where I am working.
Having accepted my new fate, I learned that showing a little bit of kindness and having patience can go a long way, whether it's toward annoyed customers at my job or employees I encounter at other establishments. God knows that the patience required to wait in line is incomparable to the patience required to talk to a "Karen."
If not for my six years and counting of working in customer service, I would not have realized the importance of subordination, leadership, collaboration and compassion in the workplace.
There is a time to speak up and a time to hold your tongue. There is a time to smile and a time to cry. There is a time to speak words of kindness and a time to let out impulsive feelings driven by anger. 
Working customer service jobs taught me the difference between all those things. Moreover, it showed me that there are too many people who are not even willing to learn these skills, or realize why it could help them create a better work environment for themselves and their coworkers. 
While it is true that the reason I accepted a position at In-N-Out is because of their competitive pay, I am still here because I feel there is still more to learn. There are not many jobs that can continue to mature their associates after half a decade. But as a customer service worker, I believe it's important to stay ambitious no matter what position you hold.