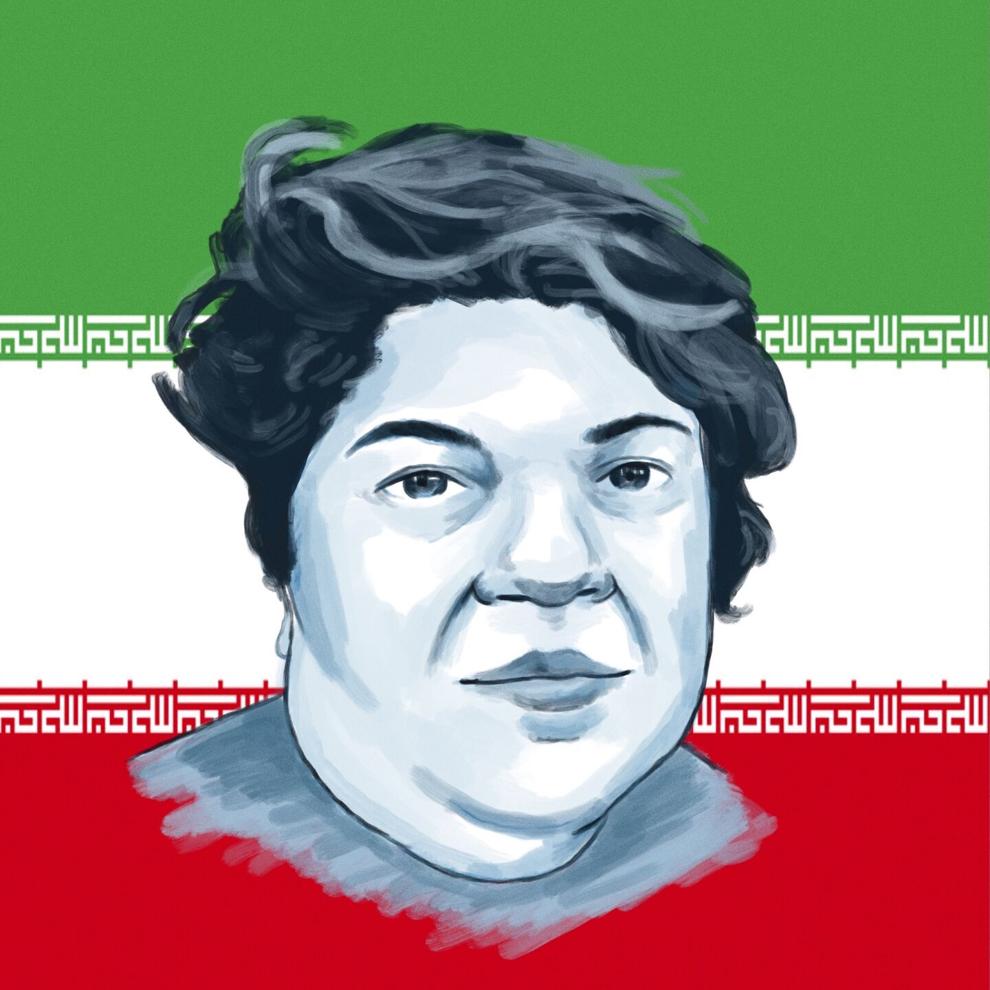 For Lawdan Bazargan, the recent turmoil in Iran strikes a chord.
Bazargan, a Cal State Fullerton alumna born and raised in Iran, has long been a part of social justice movements. On Sept. 21, she helped organize a protest at the United Nations against the president of Iran, Seyyed Ebrahim Raisi. Raisi was in New York City to speak to the U.N. General Assembly, where he responded to accusations of nuclearization.
Raisi and other leaders of the Islamic Republic of Iran have continuously imposed the doctrine of the Islamic Revolution onto the people of Iran for 43 years, which is what Bazargan and the organizers were protesting against. 
Bazargan aimed to garner attention from not just Raisi, but also from the media and political leaders in the United Nations. She said Raisi's visit would be the most effective time and place for the protest. Thousands came to show their support, Bazargan said.
This protest was one of many worldwide, most spurred by the death of 22-year-old Mahsa Amini in police custody after her hijab allegedly violated Iran's dress code.
Bazargan was only nine years old when the Islamic Revolution began in 1979. She had first-hand experience of the shift of power from a secular monarchy to the Islamic Republic of Iran. Her elementary school was not divided by gender until Bazargan was in fifth grade, and a strict dress code requiring hijabs was imposed.
"They segregated our schools, they forced me to wear a hijab, they put Islamic studies in our lessons. For all of our lives, they told us, 'you are half human, your husband has power over you, he can rape you, he can not let you leave the house, he can have four wives,'" Bazargan said. "People are rejecting all of this, even though it is legalized. I think social media helps people to unite and understand what is going on."
When she was 16 years old, Bazargan was arrested for writing anti-revolution slogans on bathroom walls. She was placed in solitary confinement during her arrest. 
"You don't have any newspaper or any book. You're just alone. You're stuck in a small cell, and your bathroom is inside of the cell. You never get out. Once a week, they send you to take a shower, and you have only 10 minutes. I was so scared of being nude in the shower and having them yell to get out," Bazargan said.
Bijan Bazargan, Lawdan's brother, was also arrested for protesting against the Islamic Revolution, Lawdan said. He was sentenced to 10 years in prison and was one of the thousands of political prisoners killedby Iranian forces in the 1988 massacre.
Like all things, her love of political activism had a starting point. Bazargan traced her passion back to CSUF, where she graduated in spring 2018 with a bachelor's degree in human communications. Bazargan said a professor of human communications, Jon Bruschke, served as her mentor and ultimately encouraged her to become a political activist.
Bruschke said no one would have expected the level of commitment and determination Bazargan had to address the political oppression in Iran. 
Bruschke said the coursework and people Bazargan encountered during her time at CSUF helped her throughout her journey, but it wasn't the end for her. 
"What she did while she was here was constantly expose herself to new ideas and listen to everyone who was presenting them. It took an unexpected direction, but it did help her find what she needed to do," Bruschke said. "What a university is at its best is just a place where people get together to share ideas, test each other's ideas and find new ideas. Everything else is a means to that end."
Although her political activism is centered around inequality in Iran, Bazargan does not shy away from standing up for other causes. 
"A threat to human rights in one country is a threat to the rest of the world," Bazargan said. 
Allies interested in supporting the cause can consider donating to organizations, such as the Center for Human Rights in Iran and the Abdorrahman Boroumand Center for Human Rights in Iran.
Another option is signing Amnesty International's petition, which aims for the creation of an independent United Nations regulatory agency to investigate and hold Iranian leaders accountable.
As for information on upcoming protests, the Middle East Matters Instagram account posts where and when protests in support of Iran are held. 
The political sphere in Iran is not isolated from the rest of the world. It is important to stay informed and learn more about the history of other cultures.