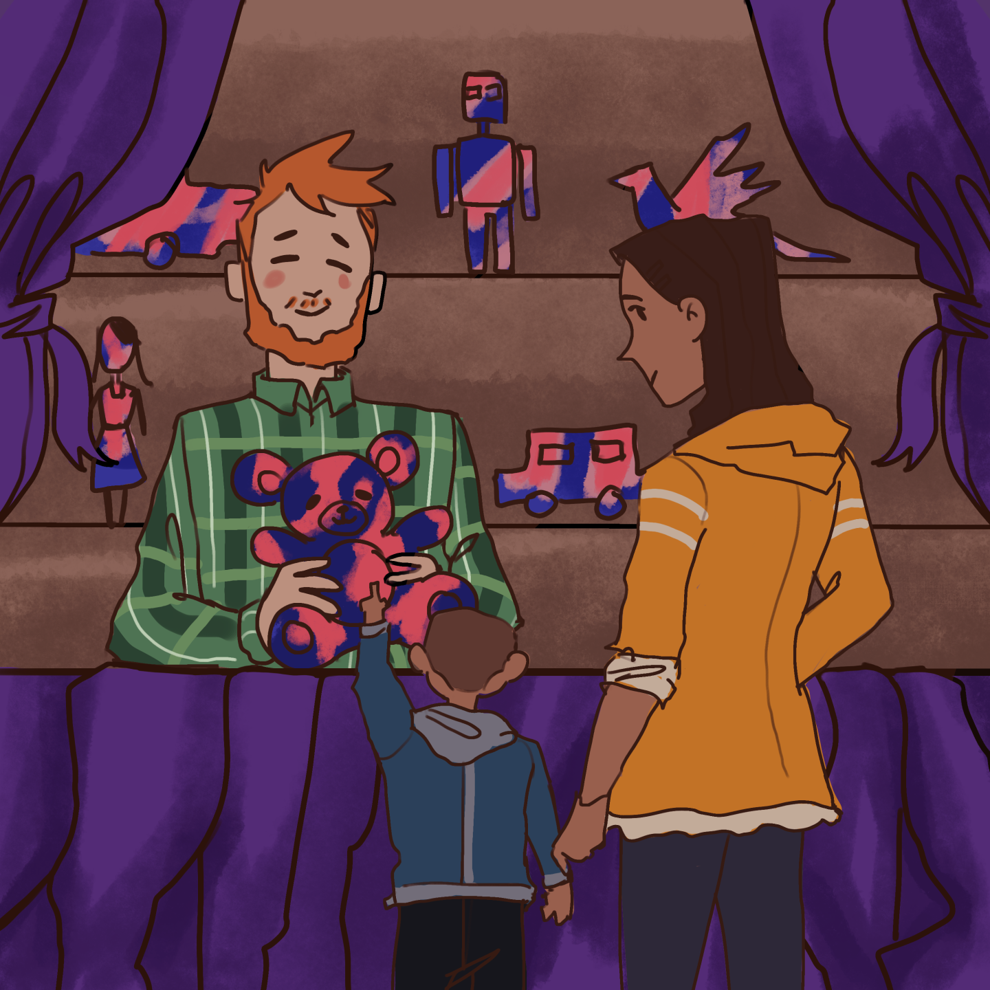 California recently passed a law on Oct. 9 that requires retailers to carry a gender neutral toy section, which would be created separately from sections that already exist. California's decision to adapt to society's changes and shift in gender roles under AB-1084 and require gender-neutral toys will accommodate not only children and their parents but also retailers. 
The law states that retail department stores physically located in California with a total of 500 or more employees — exempting small businesses — must have a reasonable variety of toys stocked in the gender-neutral section. Retail stores that sell toys not complying with the bill are liable for a civil penalty of $250 for the first violation, or $500 for any subsequent violations, while also possibly paying for attorney fees and costs. 
Ensuring children and parents are offered gender nonconforming toys is a monumental action in breaking gender stereotypes. Not associating certain toys as exclusive to specific genders is also beneficial to children's development.
As some toy brands have encountered in the past, toys can have a huge impact on children — most particularly by indirectly indicating society's gender roles. 
The law identifies the "unjustified differences" in similar products sold in the toy section that are traditionally marketed either for boys or girls — but can be easily identified by the consumers if similar items are displayed closer to one another in an undivided area of the retail sales floor. 
Implementing laws is the first domino to fall for the progression of gender neutrality. Now, many toy brands need to take initiative and create toys that can appeal to wider audiences. Brands like Hasbro have already begun the trend of gender-neutral toys by removing the title in front of their toy Potato Head.
This discussion to include genderless toys has been majorly debated in the largely-known toy brand, Lego. The brand announced they are in the process of removing gender stereotypes from their toys after a global survey the company commissioned found attitudes to play toward these toys were inequitable for boys and girls. 
Lego will lead other major toy companies to include a gender neutral toy section in order to accomodate what could now be a larger demographic of people who would want to buy these toys, especially after being aware of the type of gender stereotypes some toys might impose. 
In recent research conducted by the Geena Davis Institute on Gender in Media, they found that 71% of boys feared that they would be teased for playing with what the research described as toys most known to be played by girls. 
The study also indicated that parents were concerned that their sons would be made fun of for playing with "girl toys."  In part, children's introduction to the type of toys they play with and parents' unnecessary association to toys with gender has led to the current status quo. 
In a press release by Lego, they said that the survey they commissioned through the Geena Davis Institute found that almost 7,000 parents — including children between the ages of 6 to 14 years old — from China, Czech Republic, Japan, Poland, Russia, United Kingdom and United States are aiming toward society rebuilding perceptions, action and words to support creativity and empowerment among children. 
Although, this can only be possible if the toy products they sell are truly gender-neutral and sold at a reasonable price. Just as new merchandise is presented on shelves, another aspect stores should consider is not overpricing these toys because they're new to the public. 
Buyers, most likely parents, can buy these toys when they're at a reasonable price. Realistically, parents don't always buy toys for their children — but when they do — they hope to find a toy that can fit their budget while also accommodating their need for a harmless and enjoyable toy for their child. 
Children can avoid having to conform to gender stereotypes through the toys they purchase. This new preference for toys will not only benefit the parents and children, but it can also motivate large retail stores to believe that those toys are essential for a more open-minded society.
An earlier version of this article incorrectly stated that the bill for gender neutral toys was AB-2826. The bill signed into law by Gov. Newsom on Oct. 9 was AB-1084. The bill will come into effect on Jan. 1, 2024.