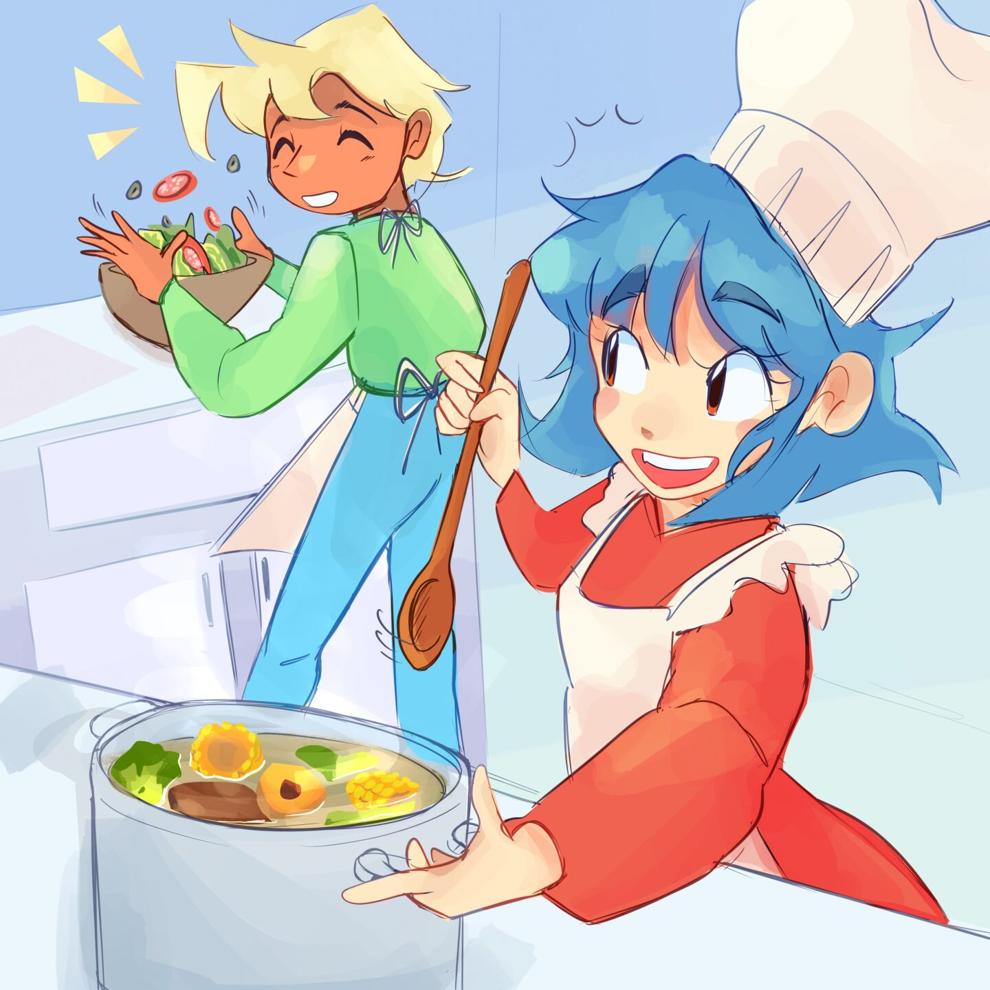 It's ironic when college students crack jokes about adult tasks, such as paying bills or choosing healthcare, when they are adults themselves. However, despite the light-hearted banter, students need assistance in bridging the gap between career preparation and becoming an independent adult. 
After graduation, former students are mentally drained and are often left with looming student loans and competitive job markets. It is no surprise that 50% of graduates move home after college. It raises questions beyond the desire to save money, but demonstrates a general unpreparedness for real-world challenges. Students often spend their entire college years preparing for jobs, but fall short when they are pushed to learn life skills on a whim. 
If Cal State Fullerton revamped a home economics class, students could build a solid foundation of skills to help them properly navigate practical life obstacles. These obstacles might include breaking down stress, time management, careers, family planning, building credit and healthy eating habits. 
On the surface level, it appears as though the educational system prioritizes teaching subject matter over life skills that are imperative for survival. Although the idea of home economics may seem dated to some, students should be given the opportunity to break the ice on these topics. 
Ellen H. Richards founded the American Home Economics Association — currently known as the American Association of Family and Consumer Sciences — in 1909. It emphasized the scientific management of household work while maintaining social, ethical and cultural ideals. It is likely that these same elements are lacking in today's preparation for post-college life.
Over half a century later, it evolved into an educational path for women's work as homemakers while providing general study in liberal arts and science education. The course eventually strayed from pigeonholing women into domestic roles when they pursued wage-earning careers. This shift left the male population without the knowledge to adapt to homemaking and parenting roles. 
Eventually both men and women needed the preparation for managing family, career and community responsibilities. After the approval of Title IX of the Education Amendments Act of 1972 that prohibited sex discrimination in education, male enrollment in career and family education expanded to 40% in the 1990s despite being sterotyped as a class for women. As the course changed, its appeal broadened while still having the potential to grow into today's society.
These courses lost traction with the turn of the digital age. Family and consumer sciences courses have transitioned to specialized sectors of study or degrees, which can be found at universities like Cal State Long Beach. However, these courses don't get the same attention as other electives that promote technological skills and digital literacy.
In today's culture, students are taught from an early age the importance of college or career planning. Capistrano Unified School District has incorporated college and career courses geared to develop skills in academic study for college and professional jobs. These courses supply young students with technical skills such as conducting internet research and navigating programs like Windows and Excel. However, after students graduate from college, it is not certain that they will be equipped to successfully manage a budget within those cell blocks. 
With endless possibilities at the tap of a button, it's common to struggle to manage finances using cash exchange apps or bypass home cooked meals with food delivery services. Students are products of their environment and shouldn't be ashamed that technological development has been the center of their educational system. Rather, finding a middle ground between technology and human development will cultivate a balance in life fundamentals after college. 
Instead of perpetuating the stigma that younger generations are boomeranging backwards, CSUF should be a leading university in preparing students' readiness for life after graduation. Developing a course that encompasses adulthood challenges would be beneficial to students who are trying to get ahead. One semester could spare students from faulty financial planning, building credit from uninformed decisions or impulsively buying a house. Some lessons will deter years of stressful navigation and eventually will set more young adults up for success.