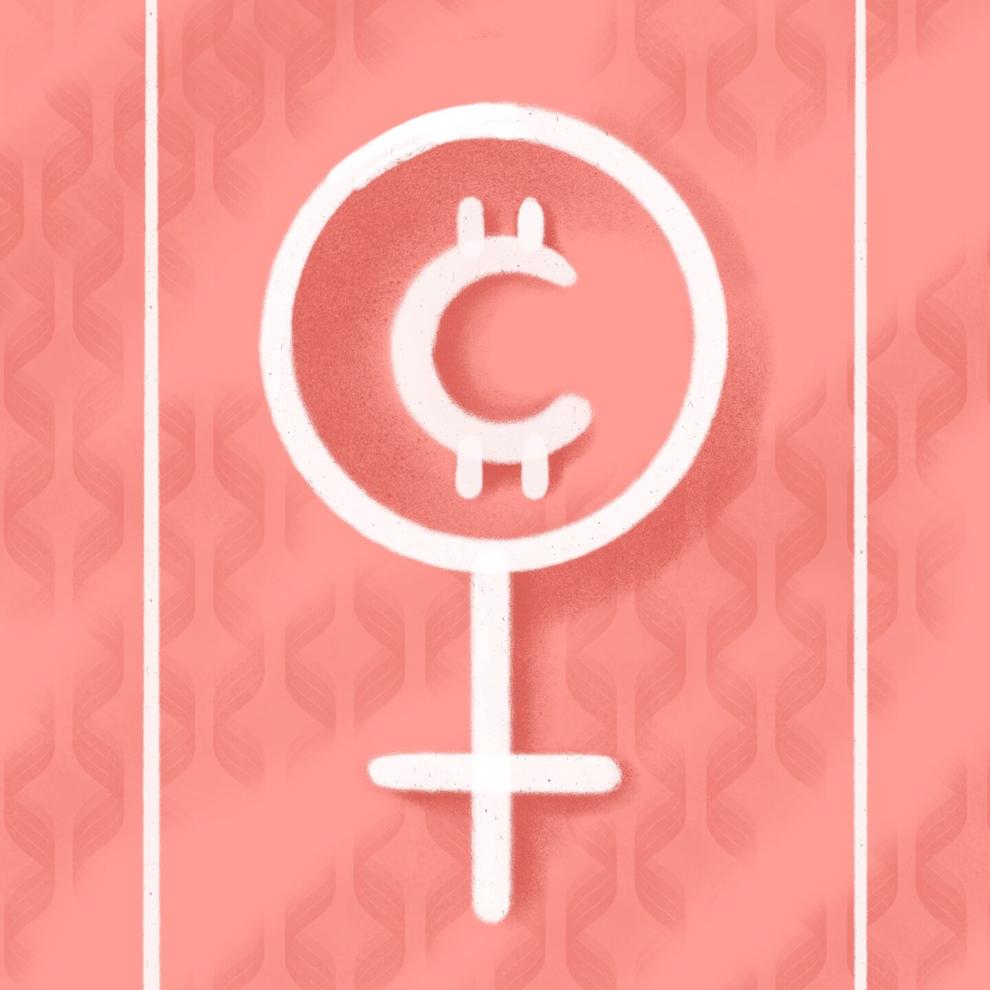 Cryptocurrency is defined as "a digital currency in which transactions are verified and records maintained by a decentralized system using cryptography, rather than by a centralized authority." Cryptocurrency is used as a digital form of payment in investments or to purchase goods and services.
Although it has been around since the mid to late 1990s, it is often thought of as fairly new since it only recently has gained popularity. However, the industry has been male-dominated since the beginning, causing a gender imbalance in the growing industry. 
Despite the development of cryptocurrency, many are still intimidated to invest. Giving women educational tools and resources like workshops, advice from an expert or joining a Women in Blockchain organization allows them to explore into the world of cryptocurrency. Learning and investing in cryptocurrency would eventually create a level playing field for women that have been on the sidelines. 
According to Yahoo, more than twice the amount of investors are men, compared to women. In a Pew Research Center survey, 43% of men said they have invested in or traded cryptocurrency, compared to the 19% of reported women.
"Women don't feel they know much about cryptocurrency," Eva Crouse wrote for CNBC.
One of the main reasons why women are underrepresented in the cryptocurrency industry is that the industry has not addressed its own inherent issues with diversity. According to CNBC, crypto was meant to "democratize" the financial services industry by allowing diverse investors into the field. 
However, it does not take into account the historic barriers that prevented women from having financial control. Because of this, many women do not have a lot of money to invest into cryptocurrency, intimidating them from participating entirely. 
Aside from the ethical nature of excluding women, alienating a base desperately needing encouragement hinders the overall market value. As intrigue continues to rise among women investing in cryptocurrencies, not focusing attention toward potential investors becomes more puzzling.
In a Crunchbase statistic, there are only 348 cryptocurrency companies founded by women. Many women-led cryptocurrency organizations have recognized the gender gap and are investing to fix the problem.
Women in Blockchain was founded in 2017 by Manasi Vora. It is a non-profit organization whose focus is increasing diversity in cryptocurrency through "education and community building." Women in Blockchain, was founded to create a community that empowers women to learn and support each other.  
After Women in Blockchain was founded, many other women started their own organizations. For example, Olayinka Odeniran founded the Black Women Blockchain Council in 2018. Her goal is to use her desire to "make all sectors of tech inclusive and diverse." She founded the council after attending a Bitcoin conference, where the vast majority of speakers were mostly white men. The Black Women Blockchain Council  provides Black women with resources to gain knowledge in cryptocurrencies. In an interview with CNBC she said, "We want to show representation and show that this space is not just male dominated." 
There should be more resources available for women to gain knowledge in cryptocurrency. Organizations like Women in Blockchain and Black Women Blockchain Council  should be recognized for aiding in the diversification of cryptocurrency. Partnerships with clubs on college campuses to hold workshops with a successful cryptocurrency investor is one way to address this gender disparity. 
By giving women more resources, it would help build their confidence to invest and help lower the gender gap. It would also encourage women to create their own blockchain organizations to empower other women.