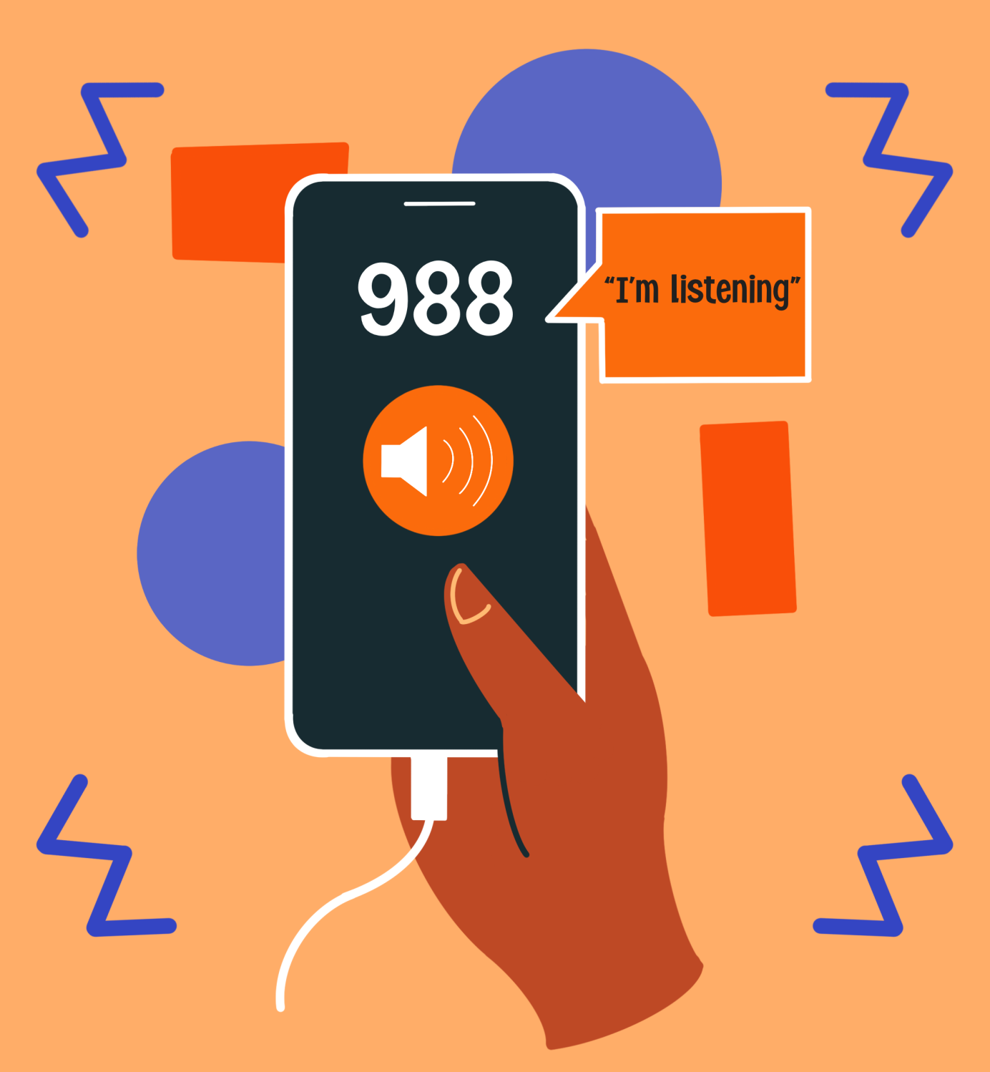 The California State Department of Health Care Services announced last month that it would spend $20 million in order to establish a 988 network that will provide assistance when individuals are facing a mental health crisis.
A 988 line will ensure that those experiencing a mental health crisis are properly taken care of, no matter how dire the situation.
As defined by the bill, referred to as AB 988, The Miles Hall Lifeline Act, call centers will be expected to be functioning by July 2022. The line is intended to provide callers with access to a trained counselor. 
AB 988 will also require trained counselors to be reachable via text and chat by January 2027. Once functioning, calls made to 911 will be transferred to a 988 center if the calls involve a suicide or behavioral health crisis.
This bill was supported by a response to public backlash involving police mistreatment toward those dealing with mental health issues.
Proven by mass protests last year, an increasing amount of the general public has become distrustful of the police force. In a Gallup poll conducted last year, the percentage of adults who trust police fell to 48%, a record low since police confidence began being tracked in 1993.
This mistrust is easily backed by data. The Washington Post database that tracked every fatal shooting committed by an officer in the United State since 2015 has recorded over 5,000 thus far. The likelihood of a mentally ill person becoming a victim of police brutality is also frighteningly high. 
No person facing a mental health crisis should feel hesitant when calling for help, but unfortunately, this may be the reality for many people, especially people of color.
The bill is named after Miles Hall, a 23-year-old Black man who was killed by police officers in 2019. 
A similar event happened in December 2020, when Christian Hall, an Asian American man, had a mental health crisis and was killed by the police, despite holding his hands up to show he was not a threat. 
The lack of a mental health line is also devastating to the victims' loved ones. 
A direct line to counselors in mental health emergencies can address the disparity of access to mental health resources. The principal author of the bill, Rebecca Bauer-Kahan, was inspired by Taun Hall to take up the cause after meeting her. 
"Here was this woman who had tried for years to get her son the care he needed," Bauer-Kahan said, according to Cal Matters. "She had done everything right and it ended in her worst possible nightmare."
After Hall's murder, his family created The Miles Hall Foundation. They sought to improve the "deeply flawed" mental health system that failed Miles. According to the mission statement, the family seeks to "create change and protect families" from a loss like theirs. 
One possible issue with this is that the number is a national hotline, and assistance may be delayed. One can easily imagine why the possibility of a person calling for a mental health crisis being placed on hold is less than ideal.
The establishment of the 988 line has the potential to save lives, and should be treated as the first step in a mental health crisis, instead of risking a deadly police encounter. 
A 988 line can offer the support needed by people like Miles Hall, or his mother, in situations where de-escalation is imperative before police are called to the scene.
Currently, California residents experiencing a mental health crisis can call the National Suicide Prevention Hotline as an alternative to calling 911.
While all that may be possible for counselors to achieve when called through a 988 line is de-escalation, this still may save lives that can be lost at the hands of police officers. 
Society has to shift from relying on violent police forces seizing matters into their grasp. Trained counselors have to be trusted as their professions evidently reveals their dedication to properly serving communities.