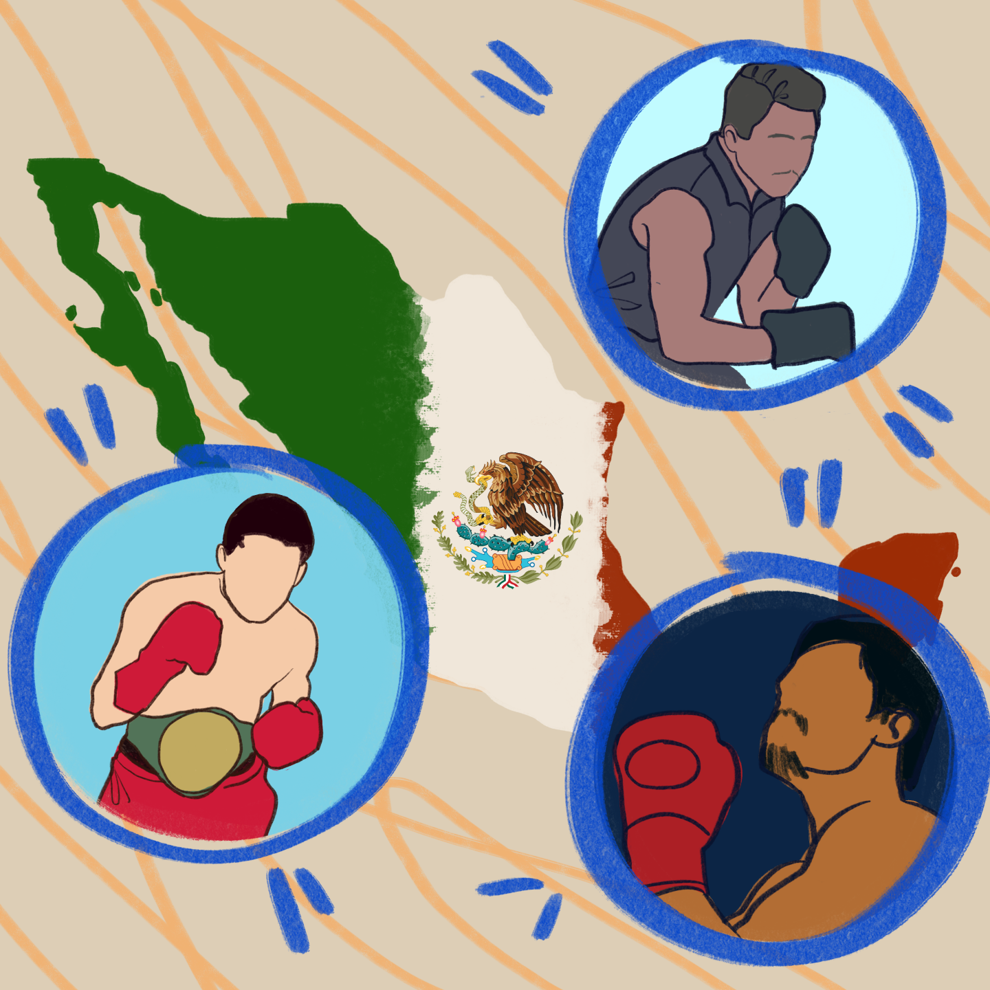 Giving birth to over 200 world champions along with 15 hall of famers, Mexico still stands as one of the most respected countries in the sport of boxing as no other country has had a greater impact on the combat sport outside of the United States. 
In an unpredictable sport, Mexican fighters have managed to display a great deal of consistency throughout the years, making them beloved by fans that enjoy the sport. With every punch, they fight with pride for their country and their will to win. Mexican fighters from the past and present do not only deserve wide-scale recognition for their impact on the sport, but more importantly for their notable skills that have helped transcend it.
Over time, Mexican fighters began to stand out among their competition due to their fighting techniques and the term "Mexican style" that recognized the fighter's ethic. The term itself involves immediate proximity between fighters and puts an emphasis on powerful punches, while favoring body work over jabbing an opponent and managing one's distance. This also correlates with the saying that fighters have a "Mexican chin," a phrase used to describe the willingness of fighters taking punches to dish out their own. This style is one of the biggest reasons why Mexican fighters are so respected by fans and why fellow boxers love seeing a boxer fight with such controlled aggression that is difficult to deter once the fight is on.
Some notable pioneers from the early days include Miguel Ángel Febles, Francisco Cabañas Pardo, Juan Zurita and Raul Macias. Fast forward to the present day, retired legends like Julio Cesar Chavez Sr., Juan Manuel Marquez, and current undisputed super middleweight champion Canelo Alvarez have managed to represent the country of Mexico proudly while attracting the same mainstream attention given to American fighters. 
Mexican boxers are some of the most entertaining fighters to watch regardless of their weight class. Additionally, with most of them coming from poverty, they fight with plenty of heart and willingness to represent their country against any opponent. 
However, legendary fighters go unrecognized throughout their historic career and their legacies are left to be forgotten by time.Historic Mexican boxers like Ruben Olivares and Carlos Zarate, deserve to be remembered and recognized for their unique talents and amazing feats.
Ruben "El Puas" Olivares is considered to be the greatest bantamweights of all time by many boxing experts. The three-time world champion is known for having one of the most devastating left hooks in all of boxing and he fought in an incredibly talented weight class that saw him dominate for over a decade. Olivares retired with an overall record of 89-13-3, leaving a lasting legacy in both Mexico and California as boxing fans loved his ferocity, as well his fearless nature when he was inside the ring.
Olivares is a prime example of what it means to be a Mexican fighter and his work has contributed greatly as to why Mexico is so beloved in the sport of boxing. His resume is as impressive as anyone's in the division's history with names like Jesus "Chucho" Castillo, Jesus Pimentel, Lionel Rose and Kazuyoshi Kanazawa. 
Another fighter that left his mark on the boxing world was Salvador "Chava" Sanchez. His historic career came to an abrupt end when he was killed in a car accident at the prime age of 23. Even after his death, the lineage of great fighters that were influenced by Sanchez never stopped.
Before the emergence of iconic fighters like Julio Cesar Chavez Sr. and Canelo Alvarez, "Chava" was the face of Mexican boxing and was adored throughout the world for his transcending talents.
The Santiago Tianguistenco, Mexico native built an overall record of 44-1-1 with his only loss coming from the hands of Antonio Becerra in 1977, who won Mexico's vacant bantamweight title. Known for his overwhelming speed, constant persistence, and great timing, Sanchez impressively won the WBC featherweight title in 1980 and defended his belt nine times. 
He ended his career on a 24-fight winning streak and his resume speaks for itself with impressive names like Danny Lopez, Ruben Castillo, Wilfredo Gomez and Azumah Nelson. 
Sanchez's career poses as the greatest "what if" in boxing —  had he not suffered an early death, he would be considered the greatest Mexican fighter ever. 
However, no current Mexican fighter has carried the torch while garnering as much respect from the boxing world as the current number one ranked boxer and undisputed champion super middleweight Canelo Alvarez. 
His superb head movement, high boxing I.Q. and deadly counterpunch have seen him garner recognition from the boxing world unlike any other Mexican fighter before him. The Guadalajara native has already cemented himself among the all-time greats and is continuing the long history of great Mexican fighters as he sets out to make more history for his country.
Mexicans have impacted the sport tremendously with their groundbreaking talents, undeterred determination and great heart, reserving Mexico as one of the most respected countries in the boxing world. 
With Canelo Alvarez continuing his reign of dominance, as well as other boxers, pushing the boundaries of what a Mexican fighter can do, this will help encourage fans to learn more about the history of Mexican boxing and further support the new generation of fighters from the historic country.