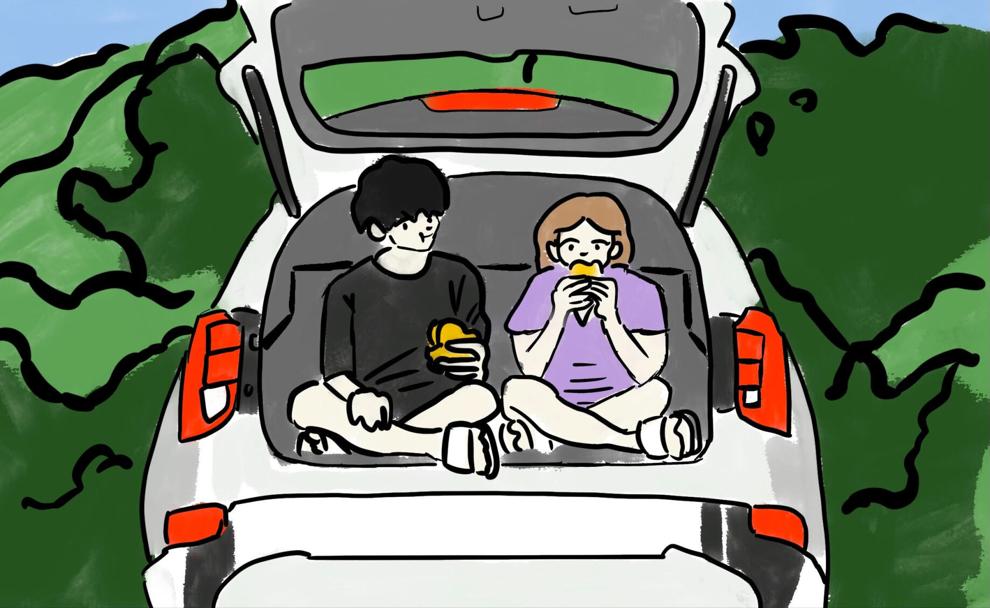 Building relationships with the opposite gender is awkward on the surface. Setting boundaries in fear of someone growing attached is painfully annoying, and avoiding the burden of seeking platonic love is a convenient excuse for skeptics. 
But the answer to the age-old question of "can men and women be just friends?" is a simple one: yes.
The term "platonic love" stems from Greek philosopher Plato's analogy of two people being in a relationship where sexual intercourse is not desired nor practiced. Over time, the word platonic morphed the common understanding of Plato's dialogue, "Symposium," the discussion of seeking divinity through love, into what it is today. Now, the referral to platonic love or platonic relationships usually signifies a man and a woman.
Immediately, non-believers of relationships between different genders might argue that it is inevitable for someone to seek intimacy or develop sexual feelings since humans are  uncontrollably sexual. But one doesn't need the training of a Buddhist monk to understand that sexual desire is easily suppressed when it is paired with pure intentions.
According to the American Psychological Association, studies show that love and support in an individual's life can lower the risk of early death, improve the immune system and decrease the risk of depression. While love can most definitely come from family or a significant other, friends can also offer unique support. This does not exclude friends of the opposite gender.
On the contrary, strictly platonic relationships increase the likelihood of discovering the multifaceted aspects of one's character that could be cloaked. Sabrina Romanoff, a clinical psychologist at Lenox Hill Hospital, said in an interview with Insider that "Platonic relationships also provide an opportunity to explore different parts of yourself and build unique experiences and memories with friends."
The effects of a platonic relationship vary from person to person, but generally, opening up to the opposite gender has many logical benefits that aren't related to health. Aside from gaining a new perspective due to exposure, learning how to communicate and build on a relationship that does not include sex is powerful. 
Not having to stress out about crossed boundaries and receiving validation based solely on care and selflessness is reassuring. With no pressure and no obligations, the ease that comes from bonding in a platonic relationship can be of use in the real world.
According to a study by Harry Weger, a professor in the Nicholson School of Communication and Media at the University of Central Florida, who studies cross-sex relationships, he found that 90% of students surveyed admitted to having a friend of the opposite sex. Establishing friendly connections in college is an exciting experience, and making them with people of both genders adds value when considering potential opportunities outside of a school setting. 
Platonic relationships not only expands one's perspective, but they also reveal chances for beneficial cross-sex communication and understanding. 
Constructing relationships with the opposite gender is more practical in promoting unity in the workspace or a public setting. Coexisting is the only way to live, and learning to love others without the need for sexual pleasure isn't just ideal, but it should be the goal.
The ability to recover from heartbreak or being more resilient is another reason to consider platonic relationships. According to a peer-reviewed journal in the Cambridge University Press, friendship support is the strongest predictor of resilience regarding trauma or emotional distress. Friendship support likely contributes to a healthy mental wellbeing. Imagine the possibilities if friends were not limited to one sex.  
While anecdotal, I, for one, can concur with the many benefits of having platonic relationships with friends of the opposite sex. Some people may feel more comfortable seeking enrichment through family members, but denying the love given and received from friends is inhumane. My family and friends do an excellent job maintaining neutrality and ensuring my values are in order. Still, I wouldn't be half the man I am today without the women in my life, particularly my friends.
Relationships between genders can exist, and they are one of the most authentic forms of love, even if only platonic.