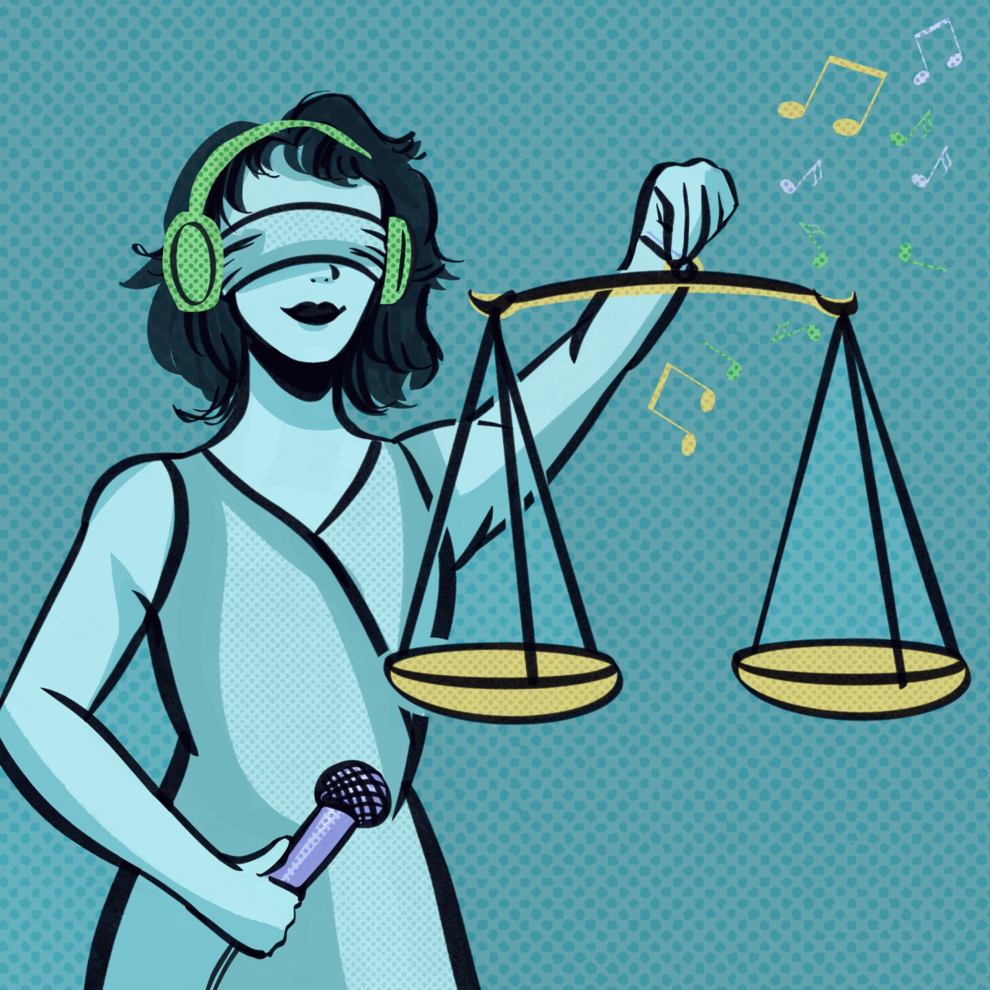 Using rap lyrics as evidence of a crime is a cultural attack that can harm people of color, often Black male artists and the communities they come from, who are usually at the forefront of the genre.
This month, Governor Gavin Newsom signed the Decriminalizing Artistic Expression Act, which restricts the use of rap lyrics as evidence in state court, which is an accomplishment for racial justice. However, more states need to follow suit in order to help all artists across the country.
According to AB 2799, a court is now required "to exclude evidence if its probative value is substantially outweighed by specified factors, including the probability that its admission will create substantial danger of undue prejudice."
The bill sets a precedent that will separate artists from their art and give marginalized communities some protection from being stereotyped or wrongly accused by racially-biased prosecutors.
Cases of rappers having their lyrics used against them as evidence have become more common as hip-hop has grown to be the most popular genre of music in the U.S. since 2018. Most recently, Grammy Award-winning rapper Jeffery Lamar Williams, also known as Young Thug, was arrested for conspiracy and street gang activity charges along with 27 other people related to Williams' Young Stoner Life record label as part of the indictment. 
The 88-page indictment cites many of Williams' and his fellow labelmates' lyrics as evidence of crimes including accusations of possession of drugs, possession of illegal firearms, armed robbery, assault and attempted murder.
Williams is not the first rapper who had their lyrics used against them as evidence in court even though they are not connected to any crime. Unfortunately, he will probably not be the last. 
There are undoubtedly racial implications when it comes to this case.
Natalie Graham, chair and associate professor of African American studies at Cal State Fullerton, said that the racial implications connected to these cases are historical. 
"I think Black folks have, from the very beginning of being enslaved in the U.S., been judged based on their performance and then offered or allowed conditional acceptance based on their creative expression and performance," Graham said. "I think that we look at music, when we look at artistic expression, especially for Black communities, it's always been something that is subject to judgment and really has offered many black people opportunities for freedom, as well." 
Opponents of the bill might point out that rappers should not discuss criminal activity if they do not want the attention of police or local prosecutors. But for most rappers that come from inner-city or poverty-stricken neighborhoods, criminal activities surround their day-to-day lives, whether they are involved or not. 
Rap artists should not be stereotyped as criminals simply because they come from these areas and are willing to speak about these activities in their art.
Even in William's case, there are witnesses and a complaint related to these alleged events. This means Georgia prosecutors likely had enough evidence to arrest Williams regardless of what his lyrics said, but still chose to include them anyway. 
This is evidence that using rap artists' lyrics to indict them is a way to specifically target men of color. Even when prosecutors had enough evidence, using rap lyrics as evidence was the final piece to try and get him locked away. 
While AB 2799 sets a precedent for other states to follow, it still doesn't tackle or fully acknowledge the systemic racism found within the U.S. criminal justice system.
The current structure shows prosecutors don't value the upbringing and environment a majority of rappers come from. They do not take the time to learn or understand the viewpoints of people from marginalized communities, and until that changes, this tactic will continue to be used to attack those same communities in other states.
If other states follow suit and put their own bills into law designed to protect lyrics, whether it be under the First Amendment or another bill, it would even the playing field for rap artists trying to tell the stories of the neighborhoods they come from.
However, this bill does not end racism in the justice system. More steps must be taken to address racism at all levels, not just what kinds of evidence can be included in court. 
Graham said, "I don't think that goes anywhere near far enough to acknowledge the ways that policing actually impacts people of color broadly across the nation and Black folks in particular because hip-hop or rap music is historically and still now, is fundamentally Black music."