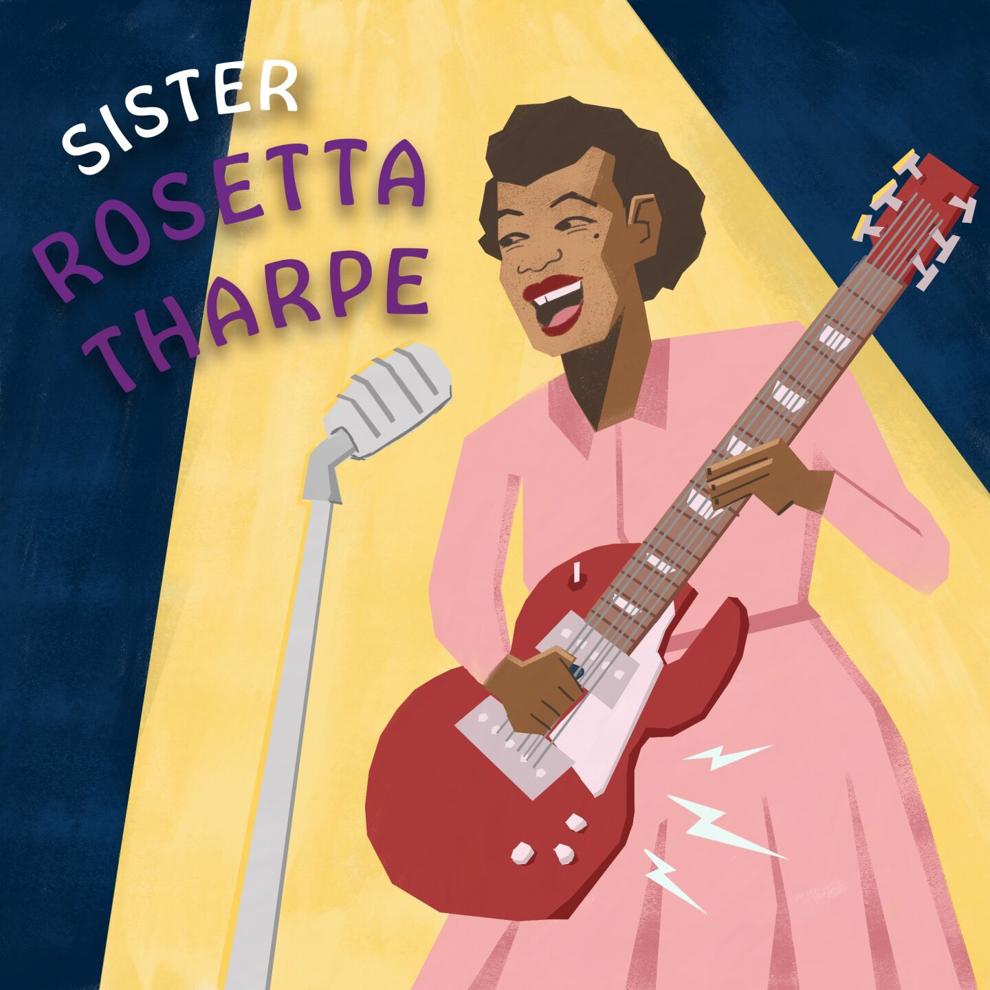 Mainstream music genres and "trendsetter" songs exhibit inclusivity, but the irony lies in the rock genre as it is plagued by racism that excludes Black fans and artists. The racist history of rock music can no longer be dominated by white producers and consumers that demean Black rock artists' success.
The tragedy of rock music is that the group of people that should be credited with creating the genre is the same group that are being excluded from enjoying it.
In fact, rock music was created by a Black queer woman. 
Before there was Elvis Presley, Johnny Cash or Little Richard, there was Sister Rosetta Tharpe, the "godmother of rock 'n' roll." Tharpe fused her Delta blues, New Orleans jazz and gospel influences to what eventually became the sound known as rock 'n' roll. 
Despite the racism and sexism Tharpe faced, she had a successful four-decades long career and is attributed to one of the first rock 'n' roll recordings.
The legacy of Tharpe being widely unknown further proves the overwhelming presence of racism in rock music. Tharpe invented rock 'n' roll, yet most people have never read her name or heard her music.
While we have Black artists to thank for the creation and development of rock music, it is still perceived as a "white genre." Some might say that they can not be blamed for viewing the genre this way because, historically, a majority of well-known rock musicians have been white males.
For example, prior to rock artist Willow Smith embarking on her "Life" tour in major U.S. cities, she revealed that she was bullied for liking genres of rock music, specifically because she is Black. 
In an interview published by V Magazine, Smith spoke with Alexis White, who was the lead singer of punk band, Straight Line Stitch. Smith detailed being bullied for liking Paramore and My Chemical Romance. However, being bullied for her musical taste was not the first time she witnessed racism within rock scenes.
Smith recounted the verbal harassment that her mother, Jada Pinkett Smith, faced while singing for the punk rock band Wicked Wisdom. According to Willow, audience members threw objects at her mother while she was onstage and she received death threats. 
White's experiences were unfortunately similar to what Smith reported. White recalled Neo-Nazis attending a Straight Line Stitch show in Detroit, where she ran off stage crying due to the harassment.
"When I tell you they heckled me the whole show, calling me the N-word," White said. "I was humiliated."
This attempt to bar Black people from rock scenes is rooted in racism and has to stop. There is no validity in the notion that when Black people show a liking for rock music, they are "acting white."
However, due to systemic racial discrimination, black rock artists were unplugged. The rock scene became dominated by white producers in the '50s, which meant that Black artists struggled to be signed to record deals. Racial segregation ultimately led to the success of white artists, while Black artists struggled to receive recognition for their contributions to rock music. 
Consequently, there has been a racial divide in rock music ever since. In a study titled "You're Not Supposed to Be into Rock Music': Authenticity Maneuvering in a White Configuration," associate professors at Erasmus University Rotterdam, Julian Schaap and Pauwke Berkers, interviewed 27 people involved in the rock scene to analyze how racism manifests within the scene. 
A majority of people of color who were part of the analysis reported that they were often suspected of being "inauthentic." One Black male respondent said that when attending rock concerts, he received microaggressions, typically in the form of other attendees questioning if he is actually a fan of the performers. 
Another respondent said that while he can attempt to meet expectations by dressing in a manner that is typical of rock music fans, it ultimately will not satisfy people because he cannot "erase the color" of his skin. 
However, rock music is typically seen as a genre that pushes boundaries and questions rules set by society. This makes the attempt to segregate the genre hypocritical at best, but more accurately, racist. Instead of questioning the legitimacy of Black fans, people should welcome all fans and thank Black artists for their contributions to rock music.
Whether it is Sister Rosetta Tharpe, Jimi Hendrix or contemporary artists like binki, Black Pumas, KennyHoopla or WILLOW, these artists deserve to be celebrated and appreciated.