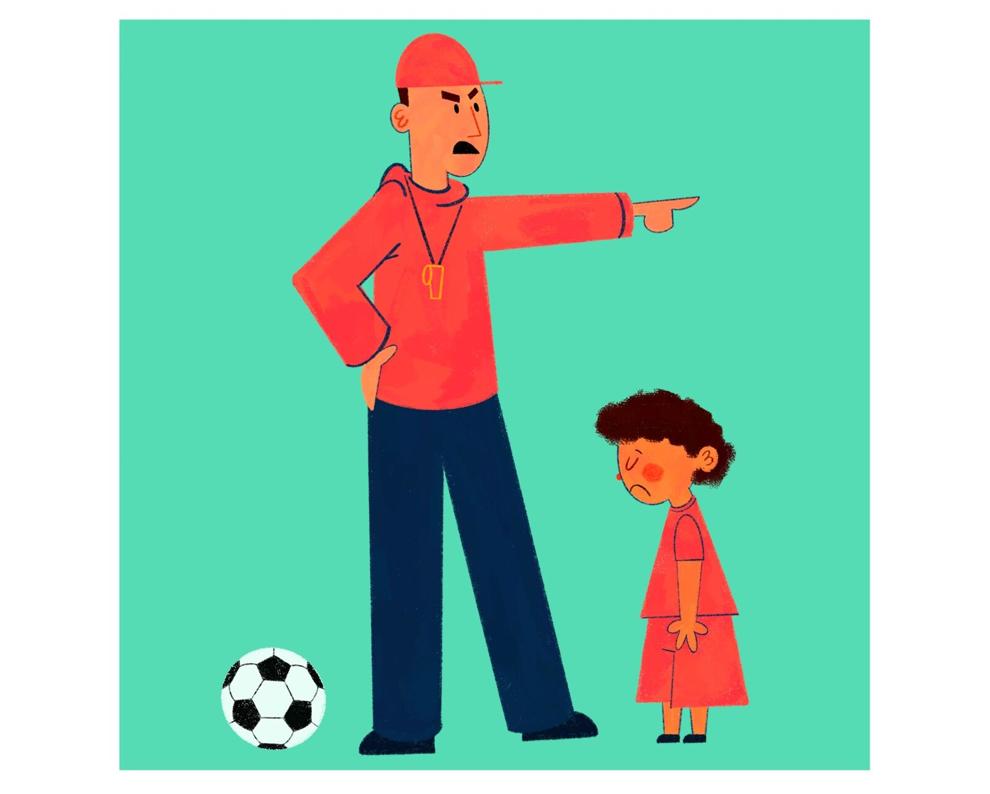 Sports culture is one of the biggest things that brings people together, uniting players and fans alike to be a part of something that brings positivity into people's lives. A lot of trust is put into coaches to not only guide players but to ensure that the game is fun for the player and not something that they will fear. 
Athletes should be playing for the love of the game, and they should not have to put up with abuse of any kind from coaches or anyone connected to the sport. 
Trent Dilfer, the head football coach at Lipscomb Academy in Nashville, Tennessee, and former Super Bowl winning quarterback and TV personality, was recently under scrutiny for an incident involving one of his players. 
There was a video that circulated showing him getting into a heated exchange with one of his players and even shoving him. Dilfer apologized for the incident, but the episode should've never happened in the first place. Dilfer put his hands on a minor and there was no way for the player to protect himself against Dilfer's outburst. 
This type of verbal abuse can also affect the players' self-esteem. The National Youth Sports Safety Institute stated that emotional abuse can be the most typical form of abuse in sports and that coaches must find a way to rein in their anger before they lose their temper in front of the kids. 
Another incident last December resulted in a Georgia youth football coach being fired. Gerrel Williams was seen slapping a 9-year-old boy's helmet and knocking him down to the ground. 
Charges were filed against Williams for child abuse and he was expelled from the league. There is nothing that the player could have said or done to spark this type of response from Williams. 
In addition, abuse from college coaches can reinforce racist power dynamics. Gregg Marshall, former men's basketball coach at Wichita State University, garnered negative attention for abusing several athletes. 
He allegedly physically and verbally abused the players and called them racial and ethnic slurs. Unfortunately, these scenes are typically set in predominantly white institutions. 
This can extend beyond coaching and into the media. A recent example occurred during the Eastern Conference Semifinals between the Milwaukee Bucks and Brooklyn Nets. After a collision between two stars, Giannis Antetokounmpo and Kevin Durant, announcer Marv Albert referred to them as "valuable property." 
This comment caused some outrage throughout social media not only for the comment, but also because of the timing. 
The game was played on Juneteenth, which celebrates the emancipation of enslaved people — a moment of both celebration and grief for the Black community. 
Sports culture should not feature stereotypical callbacks to white men's exploitation of Black people's bodies. 
Some people would argue that these incidents are nothing compared to what happened back when they were kids. The austerity of sports is different nowadays. 
In the past, athletes used to play through injuries and even try to shake off concussions. Now, even the pros cannot play if they are suspected of having a concussion. As athletes engage in day-to-day hardcore games and tap out due to injuries, they seem to shame themselves for disappointing their team. But, their coaches' moral support should always be present. 
Sports can be one of the most beautiful things to be a part of, but they do lead to a whirlwind of emotions and intense pressure of pleasing all or none cheering in the crowd.
It helps kids learn how to deal with failure from an early age. It is up to the coaches and parents to not be outraged when a play goes wrong because, at the end of the day, the only thing that matters is that they are trying their hardest. 
As long as they are able to have fun and not feel a sense of dread when they get ready to play, it can only lead to good things for all parties involved.