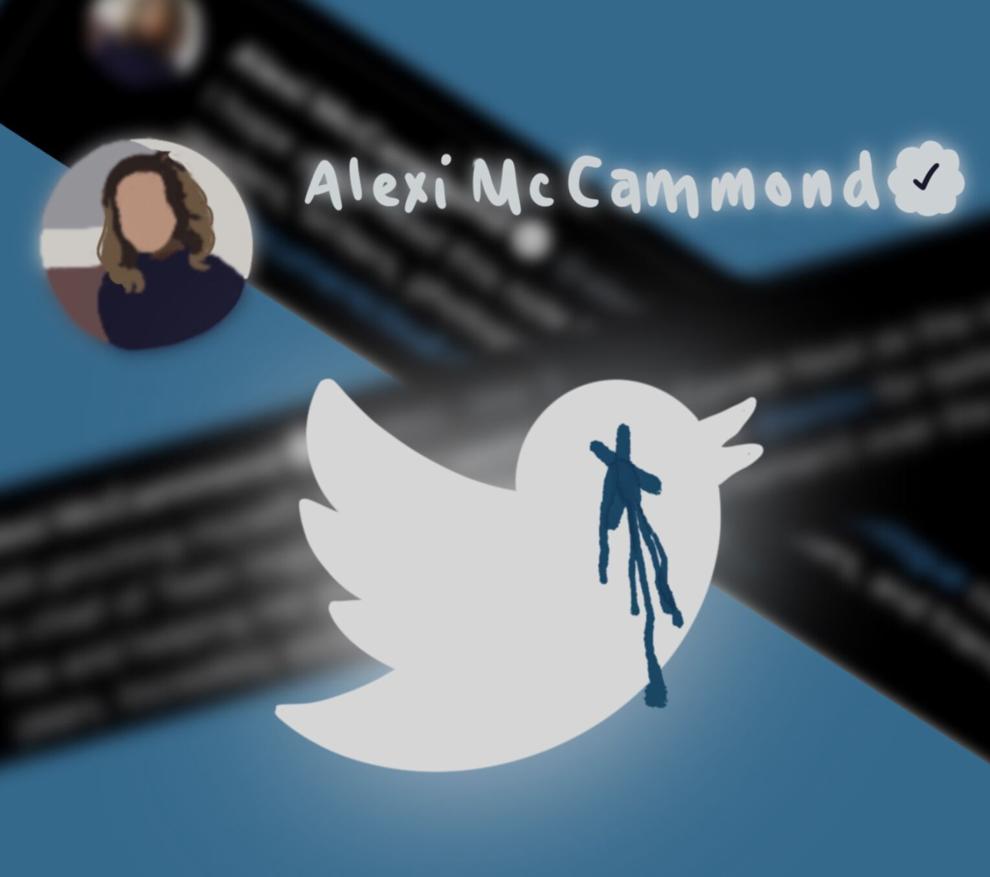 On March 5, Condé Nast publicly appointed Alexi McCammond, former Axios political reporter, as Teen Vogue's new editor-in-chief. 
However, amid the recent increase in violent anti-Asian hate crimes, hiring McCammond seems like a choice Condé Nast made without reading the room — and without a simple Google search. 
Previous racist and anti-Asian tweets from McCammond's Twitter account resurfaced in 2019, eight years after its original publication in 2011. McCammond offered an online apology for her posts but referred to the tweets as "insensitive" rather than what they were: racist. 
 The tweets were shared by Diana Tsui, The Infatuation editorial director, on her Instagram page on Monday, shortly after McCammond was hired on Teen Vogue's team. 
Teen Vogue staffers, such as fashion and beauty editor Michelle Li, have voiced their protest of McCammond's appointment. McCammond has since apologized once again to the public. 
The online magazine also posted a statement on March 9 in lieu of the controversy, stating that they have "had real conversations over the last days about inclusivity and the way forward." Yet, the publication did not address the Asian community whatsoever. 
The response to McCammond and Teen Vogue's statement seem to be mixed, with some commending her apology for being a "good start," while others deem it not good enough and believe she should step down. 
Whether the public accepts or rejects McCammond's apologies, it is important to acknowledge that the only voice that matters, in this case, is from the Asian community.
According to a study by the Center for the Study of Hate and Extremism at California State University, San Bernardino, there has been a nearly 150% increase in hate crimes against Asians. Giving a highly influential platform to someone who has played into the same racism that fuels these attacks is tone-deaf and damaging to the Asian community. 
McCammond isn't Condé Nast's only questionable hiring decision, especially when it comes to race issues; this isn't even their only racial controversy in the past year.
In June 2020, Bon Appétit faced backlash when photos of Adam Rapoport, former editor-in-chief, resurfaced in a racially insensitive costume from 2013. 
To hire someone who has expressed such racist and prejudiced views toward Asians, regardless of how long ago it was, shows a blatant lack of respect and awareness of the current climate. 
Because of the rise in violence, there has been an increase in movements and organizations, such as Stop AAPI Hate, working to spread awareness about the various hate crimes. 
The "Human Rights'' section of New York City's website has a "Stop Asian Hate" page on its community tab with information on resources for those wanting to post graphics, photos and information campaigns on their social media. 
Music streaming platform Spotify recently had a section entitled "Stop Asian Hate" dedicated to highlighting podcasts hosted by Asians and Asian Americans as well as playlists featuring Asian artists. 
Many companies and organizations like these work to bring attention to racism and violence against Asians in the United States. Meanwhile, Teen Vogue and Condé Nast seem eager to sweep the scandal under the rug. 
It's not enough to "have frank, thoughtful, and real conversations" about racism. Not when Teen Vogue is a publication that states their goal is to "educate, enlighten and empower our audience to create a more inclusive environment (both on-and-offline) by amplifying the voices of the unheard."
If Teen Vogue intends to carry out their mission statement of educating and empowering the audience, they need to turn their words into actions to prove genuine advocacy for marginalized groups. Such as, donating to Asian mutual aid organizations like Asian Americans Advancing Justice or promoting stories about Asians. 
The first step towards amplifying the voices of the unheard is offering Asians the opportunity to talk about their struggles and triumphs unique to their communities. 
As McCammond mentioned in her apology, Asians and Asian Americans are left out of conversations on racism and justice. Teen Vogue and Condé Nast should take this lesson as an opportunity to change that.