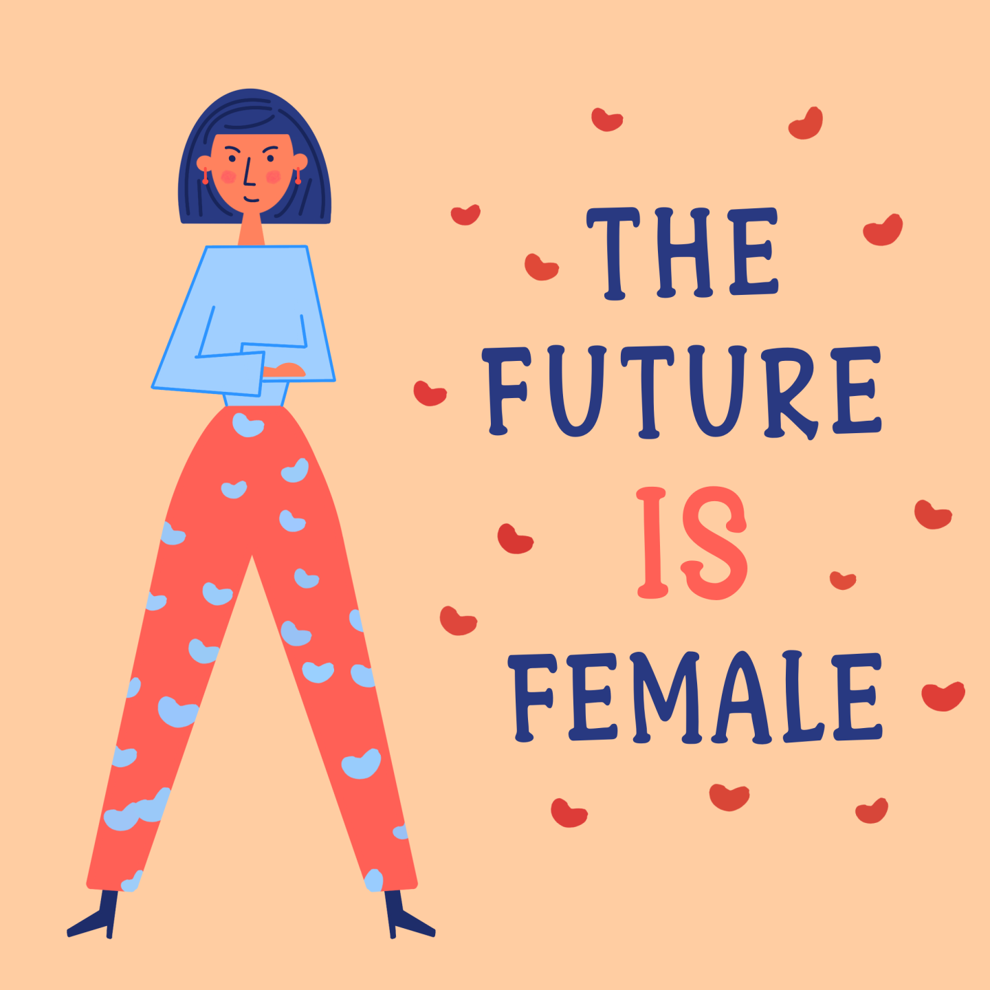 Female leadership is still incredibly undermined in American politics as the glass ceiling appears to taunt them from above. But, some female politicians have shattered societal expectations of being submissive in a primarily white male-dominated political arena.
American citizens have to push for more female leadership in politics as they display the resilience and perseverance needed to initiate progressive change. 
Since 1917, there have been a total of 396 women who have served as senators, delegates or United States representatives. 
Oftentimes when women run for a government position they are shut down or made fun of in the media.
Hillary Clinton ran for president a second time in the 2016 election after losing in 2008 to former President Barack Obama.  During Clinton's campaign, she faced countless cases of ridicule. At the 2016 Democratic primaries, Clinton delivered a victory speech and was criticized for her enthusiasm. 
On Twitter, social media users chastised her overly energetic performance. One user argued that Clinton was angrily shouting during her speech. Another user stated that Clinton needed to smile because she had a big night. Not surprisingly, both of these tweets were posted by men. 
In a sense, Clinton's blunt and frank manner may have appeared overpowering and potent to male politicians and critics of her persona. However, Clinton is always assertive and confident in her political strides. 
Clinton's experience reveals how consistently female politicians are mocked and criticized, even when their political ideologies, years of experience or disposition are similar to their male counterparts. 
Additionally, some people might think that women are not capable of being political leaders because they are socially stigmatized as "too emotional." However, there are many esteemed women who have proven that they are capable of governance. 
For example, Stacey Abrams, a former member of the Georgia House of Representatives,  demonstrated her willpower to transform Georgia from its roots. During the 2020 election, Abrams' win in the election turned the traditionally Republican state of Georgia blue. 
Abrams' political success traces back to the collective power of other Black elected female officials, community organizers and voting rights advocates. In 2020, two organizations named Fair Fight and New Georgia Project, which were founded by Abrams, were able to register more than 800,000 new voters. 
Her mission echoed off activist chambers and stirred the desire for Democratic values to permeate Georgia. Abrams was able to enliven disengaged American voters about the power of their ballot. Consequently, inspirational rhetoric swayed voters to the polls.   
Abrams is not the only successful female politician who showed reasonability and tenacity. 
After the former Gov. of New York, Andrew Cuomo, resigned from his post because of sexual harassment allegations, Kathy Hochul became New York's first-ever female governor. 
Before becoming New York's governor, she served as lieutenant governor for New York from 2015 to 2021. 
During her time as lieutenant governor, she supported the "Enough is Enough" law, which prevents sexual assault on college campuses. She also strove to close the gender wage gap, expand access to affordable child care and combat sexual harassment and discrimination in the workplace. 
As lieutenant governor, Hochul was able to help the state of New York manage the COVID-19 pandemic. While managing the COVID-19 pandemic Hochul was also able to come up with a way to transform the state's economy. 
It is important to have female leadership because they can speak up and propose laws that help and protect other women in the country. Women's perspective in government is necessary to represent all the women in this country. Men should not be initiating laws that involve women because they do not know what it is like to be a woman nor should they have a say in what they can and can not do. 
The pandemic revealed that many political leaders and state leaders were not able to handle the pandemic because many failed to lower their cases. The reason for this could be that women are better at leading during a crisis. 
According to the Harvard Business Review, women are better leaders during a crisis rather than men. Between March and June of 2020, Harvard Business Review used their Extraordinary Leader 360-degree assessment to see who is the more effective leader. 
The Extraordinary Leader 360-degree assessment consisted of 366 women and 454 men. The assessment included 19 competencies that comprise overall leadership. In the assessment, women rated more positively on 13 of the competencies whereas men rated positively on one competency.
The American people need to take women more seriously and forget about the stereotypes that revolve around women. As female politicians continue to make breakthroughs in almost every sphere, it is completely archaic to keep devaluing a woman's voice in the political arena. 
Female politicians set examples for girls and young women here in the U.S. to show them that women can also be leaders. It is more than an issue of representation; it is an issue over the value of equality that Americans claim to hold dear.