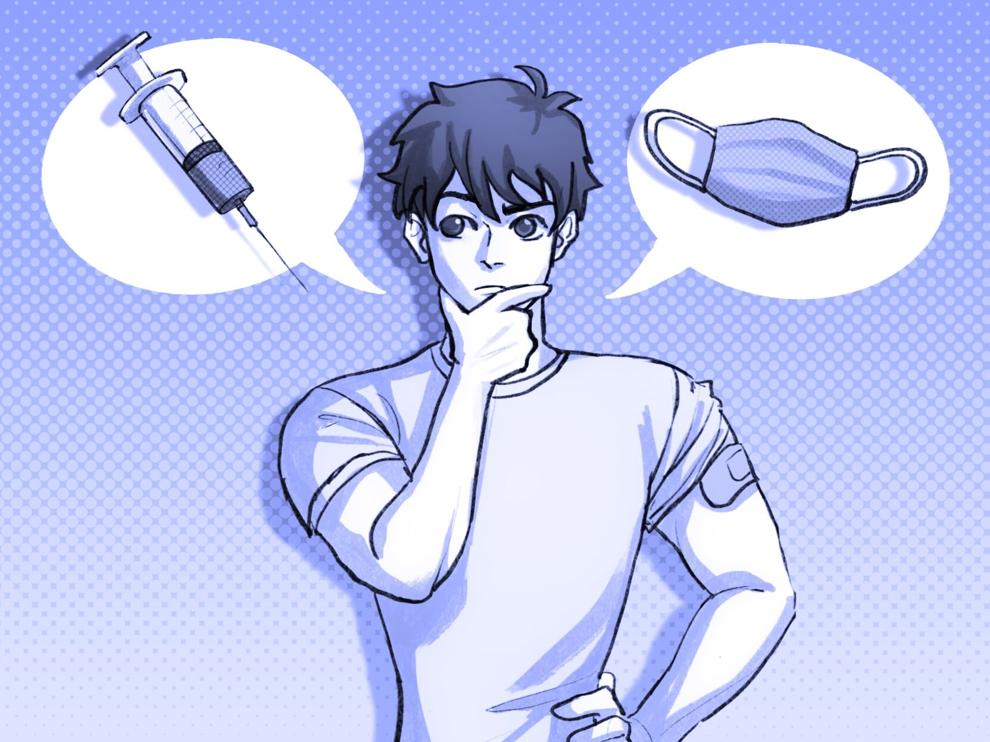 COVID-19 vaccines have begun paving the way for health and safety in the United States. However, this does not mean masks are no longer a necessity for those vaccinated. 
The surgeon general of Florida, Scott Rivkees, recently filed a three-page advisory stating that masks do not need to be worn in public by the fully vaccinated except in particular circumstances. However, those particular circumstances were not listed. 
Meanwhile, the Centers for Disease Control and Prevention also released an advisory that individuals may remove their masks when outside in small groups if everyone within the group is fully vaccinated. This does not apply to people going out in their everyday lives. 
Rivkees' statement, as opposed to the CDC's, was incredibly irresponsible as it offered information that goes against mask mandates and encouraged people to stop wearing masks altogether. Statements like these can cause a ripple effect of vaccinated individuals going out maskless and those non-vaccinated following in their footsteps — an instance which could be defined as groupthink. 
According to Psych Central, an independent mental health and news information website, groupthink occurs when a group of people conforms to what the rest of the group is doing even if it becomes dysfunctional or irrational. Critical thinking can become impaired, leading to the rise of emotion that ends up leading the group rather than rational thinking. 
The danger occurs if too many vaccinated individuals are not wearing their masks, putting other people's safety in jeopardy. Those who are not fully vaccinated may see people around them going maskless, therefore feeling welcome to bare their faces and expose themselves to possible infection.
Even for those who are vaccinated, making the decision to not wear a mask in public is reckless and irresponsible. This could lead to the encouragement of others to be reckless and put their own health in danger because it has become more acceptable to go maskless in public. 
People's choices don't only affect their lives but also the people around them. This comes down to the theory that groups can influence the behaviors, attitudes and mentalities of other individuals in the group. 
In his book "Influence: The Psychology of Persuasion," psychologist Robert Cialdini shows how the concept of social proof gives us the shortcuts in our critical thinking process and ultimately shortcuts on how to act. Through social proof, people will copy the actions of others to produce the same behavior as them. 
The dangers of groupthink during the pandemic, especially triggered by authoritative figures, aren't out of reach. This has unfortunately been proven by former President Donald Trump's initial mockery of masks and the subsequent 79% of his supporters in a YouGov poll stating they never wear a mask in public. 
While it may be confusing to decipher between the right and wrong instructions to follow during the pandemic, it is critical for everyone to continue wearing masks and to follow the CDC's safety guidelines — not Florida's surgeon general's. 
Vaccinated people should not remove their masks in public because others are not aware if they are vaccinated or not. If a large group of people is seen not wearing masks, the likelihood of unvaccinated people removing their masks increases and so does the risk of infection. 
Anyone can pretend to be vaccinated when they are questioned. People who are vaccinated and do not wear masks only carve out a path for people to also go maskless and possibly infect others.  
The CDC and the government should put politics aside and align themselves with one another for the health of the American people. Otherwise, going maskless will become more common and this pandemic will be far from ending.
Those who are fully vaccinated should still continue to wear their masks in public, whether that is to a farmers market, stores in the city or even businesses that don't enforce mask mandates. 
While vaccines spring hope for a COVID-19-free future, masks are still necessary to decrease infection and to keep everyone safe. In addition to people continuing to don masks, medical authorities should be more responsible with their announcements. If things continue to move forward in the footsteps of the ignorant, another COVID-19 spike is inevitable.