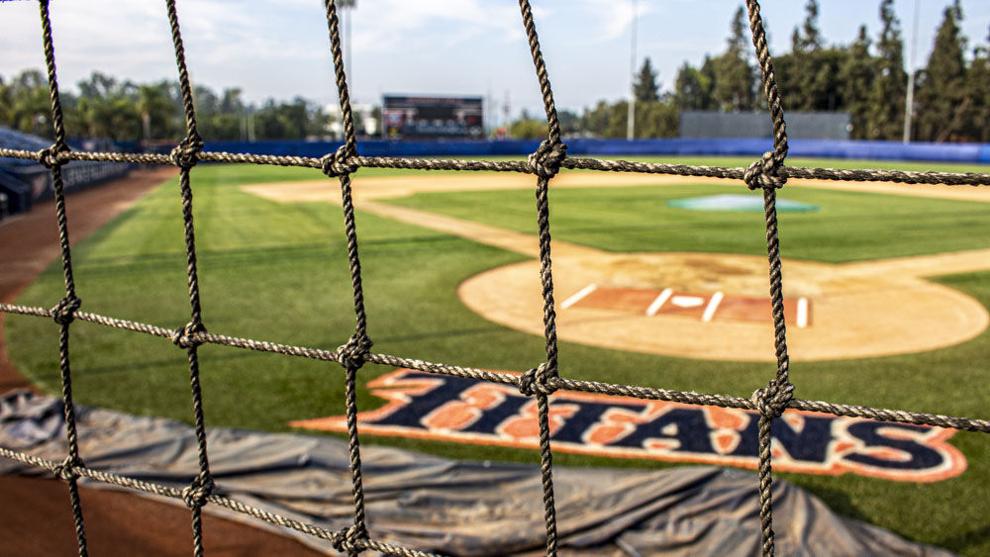 The Big West conference announced on Friday its return to play and scheduling protocols for the upcoming baseball and softball seasons, which will feature weekend series between conference opponents, similar to how the men's and women's basketball seasons were conducted.
"The Big West is excited to take the next step toward spring competition," said Big West Commissioner Dan Butterly in a press release. "Our focus remains on the health, safety and well-being of our student-athletes, and we will continue to evaluate the pandemic's effect on our ability to provide a safe environment for competition. These schedule formats reflect the changes our Big West administrators, coaches and staff felt were necessary in the face of unprecedented challenges."
The spring sports of men's and women's tennis, golf, track and field and women's beach volleyball are expected to conduct conference championships, but there has been no further announcement on the return of those sports. 
The baseball regular season will begin on March 19 and run through May 29. Each conference matchup will consist of a four-game weekend series, with every team slated to go against each other during the season. Teams can schedule non-conference opponents prior to the start of conference play but are limited to only one game a week once Big West competition begins. In addition, non-conference games cannot be held in the middle of the week during conference play. 
The softball schedule will also begin on March 19 but is scheduled to end on May 15. Conference matchups will be made up a three-game weekend series, but schools are able to add a fourth game to the slate that would be considered a non-conference game. Similar to the baseball protocols, the same rules apply to non-conference competition prior to and during the Big West season. 
COVID-19 protocols established by the conference, the Centers for Disease Control and Prevention, and the NCAA as well as federal, state and local guidelines will be enforced, which could spur cancellations of conference matchups depending on uncertainty of the pandemic. 
The men's and women's basketball seasons were no stranger to this reality, as numerous conference and non-conference matchups were either postponed or canceled altogether. 
The CSUF men's basketball team had its first five games of the season canceled due to issues regarding COVID-19. The team finally started the season with a win over San Diego Christian on Dec. 13, but the program was forced to self-quarantine for two weeks after a Fullerton athlete tested positive for COVID-19 on Dec. 18. This forced the Titans to miss the first two conference games against Cal State Northridge and a non-conference game against Westmont College. 
The women's basketball team had its first game against UCLA rescheduled after a delay in Fullerton's COVID-19 test results. The women's program was also forced to self-quarantine for two weeks starting on Dec. 17 after a player tested positive for the virus, cancelling the game against Pepperdine. 
Both men's and women's basketball teams had their conference matchups against UC Davis on Jan. 15 and 16 canceled due to Yolo County COVID-19 protocols, which prevented UC Davis from participating in the contests. 
However, both Fullerton teams were able to schedule games in lieu of the cancellations. The men's team rescheduled its previous canceled series against Northridge to take place instead, while the women's team was able to schedule Concordia University, Irvine, to earn their first win of the season. 
Conference championships for the men's and women's basketball seasons are expected to be held from March 9-13 at the Mandalay Bay Events Center in Las Vegas if things go according to plan. 
The Big West conference canceled its fall sports season and championship schedule on Dec. 10, but Big West teams are allowed to schedule non-conference championship games starting in April.