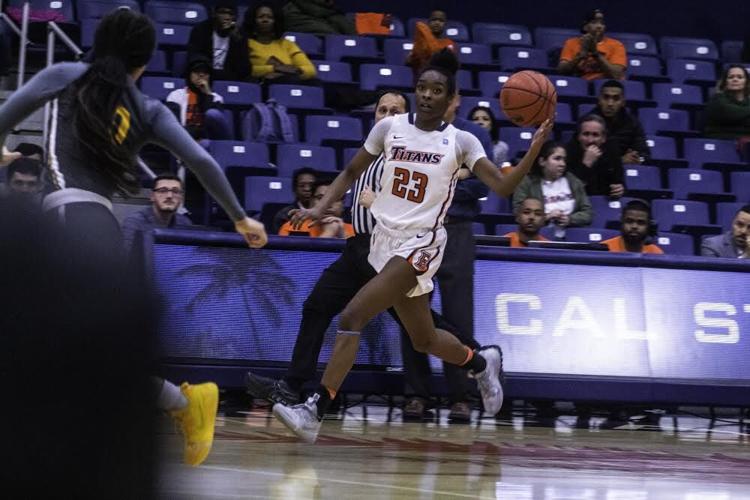 With the country addressing issues of social injustice, the Big West announced on Sept. 14 the formation of a Diversity, Equity and Inclusion committee.
The committee consists of 23 athletes and administrators from each of the conference's 11 members in California and Hawaii. This group, which has been meeting since early August, was formed to present a strong and united front when it comes to understanding the fight against racism, social justice and providing insight on what it means to be a part of the Black Lives Matter movement.
"They determined that they wanted to define and name the committee 'Big West Undivided', to show exactly what the purposes behind this diversity, equity and inclusion committee; that were undivided in our approach, that we're undivided in the things and the initiatives that we'll do moving forward that we're all one group moving together," said Dan Butterly, commissioner of the Big West conference.
The conference had temporary committees in place in 2014 and 2018 to help facilitate these social issues, but didn't last. Butterly said that this time around, the committee will be permanent to ensure the safety and understanding of others.
The committee will operate under specific guidelines to help facilitate its purpose. They want to educate people around the league on the importance of diversity, empowering each other to fight against social injustice, holding those at each university accountable for their actions and create change peacefully. 
Butterly said that he thought about Dr. Martin Luther King Jr.'s famous "I Have a Dream" speech and realized that it is very pertinent to the present. 
The committee is the second installment of the Big West's social justice initiatives, as they launched their "More Than A Moment" series earlier this year, which featured conversations between coaches and administrators in the conference. Butterly said the Big West is working on another edition of the series. 
"The phrase 'more than a moment,' means so many things. So many incidents that have happened, that those incidents are more than a moment. It talks about our overall culture and things that we need to do as a committee, even just in the Big West conference, positive change that we can have happen across the Big West, our members institutions, and hopefully our local markets as well," Butterly said.
As the committee convenes to decide its next plan of action, Butterly said that as of right now, committee members, athletes and administrators, who were nominated and chosen by their peers to represent their schools, have one-year terms. 
Cal State Fullerton's representatives are Fram Virjee, the university's president, and senior women's basketball forward Carolyn Gill, who said she was excited to give her input on issues that concern her. 
While she is excited, she said she knows that the committee will change and evolve over time..
"I think the overall end objective is for this not to be just a moment, but more of a movement, something that's going to continuously happen throughout the rest of the course of the years. I think our biggest thing was not coming off as a hashtag group," Gill said. "It's not a trend."
Gill said that it speaks volumes when Virjee joins in on the discussions. 
"I think it just shows how serious we are taking the problem. To have our actual president be there and present during every meeting, and not only present but contributing with what the campus is already doing," Gill said.
Gill also said that the group has held meetings on the direction that the committee will take, as well as how they can get their campus and community involved, in regards to current global issues. Those actions include book readings by authors who are sharing more history and educating each other on cultures, ethnicities and views. 
"If you're not educated on it, you won't be able to even empathize or understand or relate to different situations," Gill said.
When thinking of all the hardships that people have dealt with and how slow progress can be, being able to use sports as a platform makes people's dreams of coming together that much better.
Butterly said that a group of college athletes and administrators in the conference coming together in hopes of making change is a step in the right direction.
"We're doing what we can to make positive change in our communities," Butterly said.