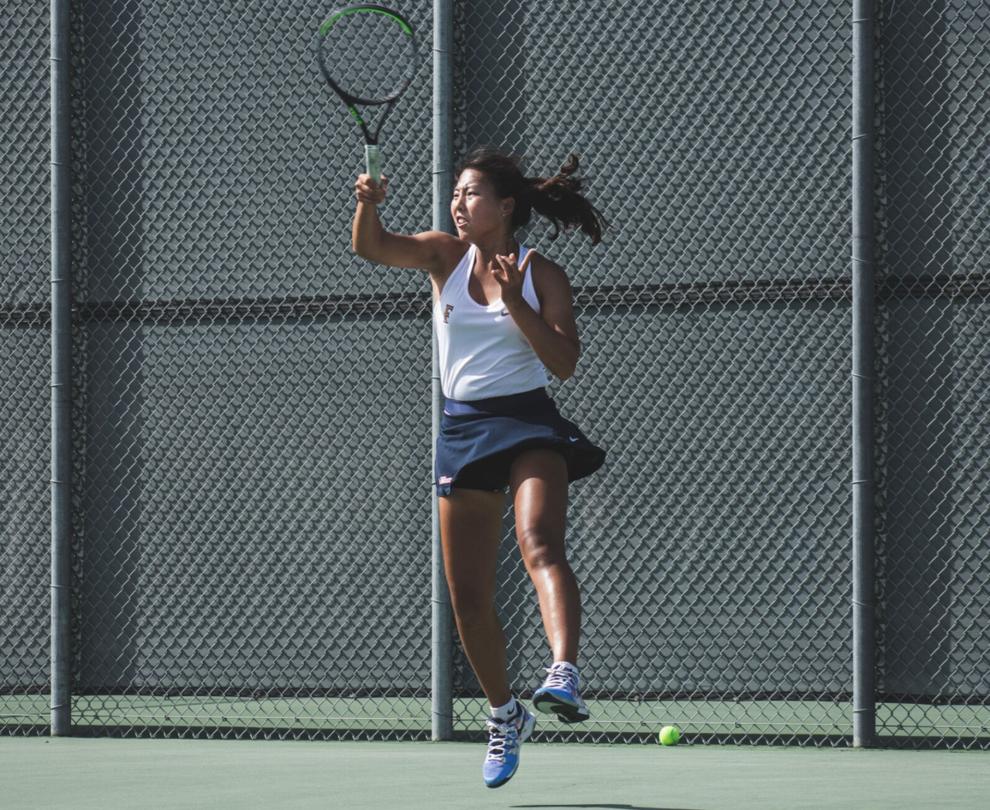 Cal State Fullerton women's tennis team hopes to continue their winning streak as they head into their final Big West Conference match against the Cal State Northridge Matadors on Wednesday. This will be their final conference match before heading into the Big West championships starting April 29.
The Titans earned their fourth consecutive conference win on Saturday at UC Irvine as they defeated the Anteaters, 4-0. 
Fullerton will lean on Natalie Duffy and YuSeung Suh in the doubles matches, as the two continue to make a big impact in doubles. The pair are on a four-match winning streak and defeated their UC Irvine opponents, 6-2, on Saturday. Jadie Acidera and Camila Garcia have also been great contributions in doubles matches as they have won eight of the last 10 matches.
Garcia has had a strong impact in singles this season and is on a five-match winning streak and currently holds the longest winning streak for the Titans.
Natalie Duffy has helped CSUF greatly in singles matches, as she goes into Wednesday's match on a four-match winning streak. Duffy defeated her opponent in straight sets, 6-3, 6-3, on Saturday. 
The Matadors are coming off a 4-0 win against UC San Diego as they head into Wednesday's match against the Titans. 
The Matadors hold a conference record of 4-3, while the Titans currently sit at 5-2. Both teams have defeated UC Riverside this season and lost to UC Barbara. CSUN has had on and off wins, and it will take a lot of determination for them to knock the Titans off their winning streak.
The Titans struggled early this season against conference opponents UC Davis and UC Santa Barbara, which resulted in losses. However, the team then gained momentum as they headed into their April matches and snagged their last four wins against UC Riverside, Cal Poly SLO, Hawaii and UC Irvine. 
CSUF's next match will be on the road as they face CSUN with the match set to start at 2p.m.