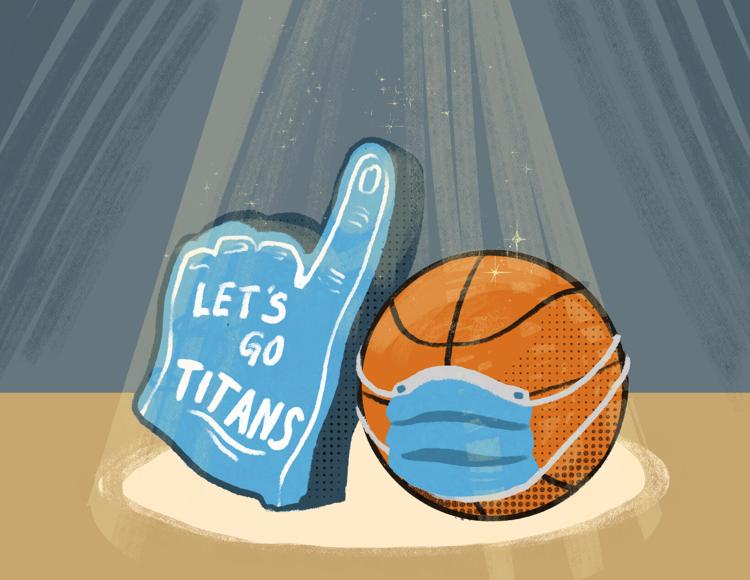 With the recent announcement that all California State Universities will continue virtual instruction in spring 2021, there are many unanswered questions surrounding the continuation of college sports. Despite these unanswered questions, Cal State Fullerton, and all colleges, should resume play in 2021.
When the Big West conference board of directors announced the postponement of fall sports on July 29, athletes and coaches were not only left in limbo on if they would be playing anytime soon, but also on whether seniors would be able to finish their college careers. Luckily those seniors have a chance to return for another season, as the  NCAA will grant all athletes an extra year to play, should they choose to do so. 
Unfortunately, some freshmen athletes are at a disadvantage. Since sports are not being played right now at CSUF, some freshmen have to compete with even more players. Students who were seniors last year have a chance to return for another season for the sports that were canceled. These students would get first priority for the ones who decide to return for a season. This can be a big challenge for these freshman athletes. 
As for athletes who are seniors this year, it is also a disadvantage for them. If sports end up not being played this school year at CSUF, this leaves many questions on what to do with the senior athletes for this year. There has not been any news on what to do with these current senior athletes if sports are canceled again.
The NCAA is currently allowing football to be played in Division I. As of right now, the season, which is halfway done, seems to be going well. Some games had to be postponed, but the season is still going on as the NCAA has not shut down the sport. CSUF does not have a football team but this can be a good sign for all colleges around the country. 
Of course, college athletes and coaches should have the option to not participate without penalty due to safety concerns. As some health experts predict that the ongoing pandemic will continue into next year, safety protocols should remain in place, such as consistently testing the athletes and staff, using face coverings, practicing social distancing and limiting audience capacities. 
Even though CSUF is not as big as USC or UCLA, sports still play a huge factor in terms of generating revenue. If the COVID-19 pandemic continues through the next semester, the school may face financial problems with sports. 
The CSUF athletics department has a $14 million annual operating budget and has cut almost $850,000 from it, as they expect to lose $1.05 million in revenue. This is still pretty good since sports are not going on right now, as athletic director Jim Donovan has said there is no plan for any sport to be dropped from the department. However, that decision can change if sports remain off the field longer, which would cause some athletes' college careers to end abruptly.
CSUF began allowing athletes to return to campus on Sept. 23 for strength and conditioning training, which is a good sign toward games being played in the future.
California recently announced that outdoor football practices can resume with a 75 player limit — a step in the right direction for college sports returning in California. If California can start to reopen more, it can help get CSUF back onto the field.