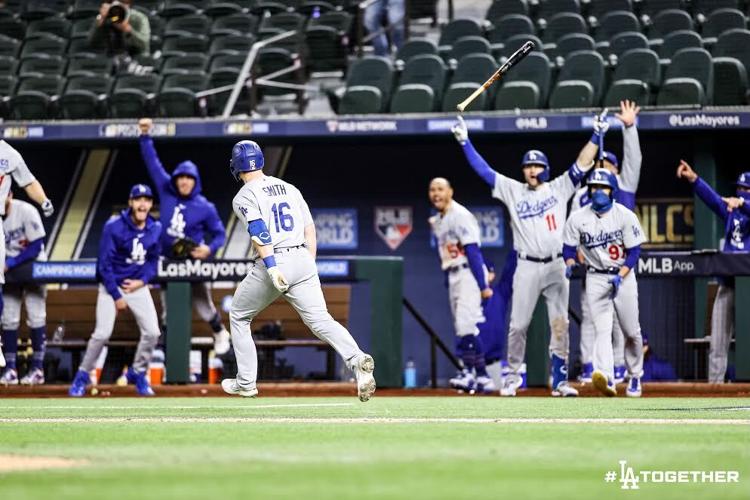 Major League Baseball only played a total of 60 regular season games due to the COVID-19 pandemic, instead of a normal full season with 162 games. 
Many new rules were implemented this year because of the COVID-19 pandemic, leaving some questions about whether these rules will stay permanently or just for this year. 
One new rule the MLB made for the 2020 season is regarding extra innings. There would be a runner on second base to start every inning until one team wins. If the runner on second base scores, it will be counted as an unearned run. The rule was made in order to end games faster, which is understandable, but this is a rule that has got to go when the next season starts. 
Extra innings should be played normally again. It is unnecessary to end games quicker; instead, the games should be played without worrying about how long it will take to finish.
Another new rule the MLB made this season involves doubleheaders and makeup games. If a game gets postponed, it would be rescheduled for a different day or played as a doubleheader like usual. However, the MLB made games this season only seven innings. Again, it is understandable why they would do this for this year, but going forward, this rule should be removed.
MLB games have always been a minimum of nine innings, and going forward, every game should be played for nine innings, regardless of circumstances.
A new rule was finally made for the designated hitter position. The American League adopted the rule back in 1973, but the National League did not follow until this year. 
A good thing about this rule is that it gives more players a chance to play. Back when National League pitchers were allowed to hit, National League position players who did not start games were mainly on the bench. These players eventually got to play later in the games, but only when the starting pitcher was out. If this new rule becomes permanent with the National League, it gives more players a chance to be starters instead of back-up players.
However, a downside to this rule is that some pitchers will disagree. Although some pitchers may like hitting, most pitchers are not that good. Having pitchers hit in the National League has always been part of the game, but this is a change that can really affect the future of baseball, possibly for the better
The postseason has been changed up this season too. Instead of 10 total teams making the postseason, it is now up to 16 teams. This is a rule that should stay permanently because it gives more teams a chance to make the playoffs. It works very similar to the NBA and NHL. Teams will play each other based on what number seed they finished with at the end of the regular season. Wild card games are three-game series, division series games are five-game series, and the championship and World Series games are seven-game series.
The MLB has a lot to figure out for the 2021 season as many changes are going to happen once the 2021 season gets closer.