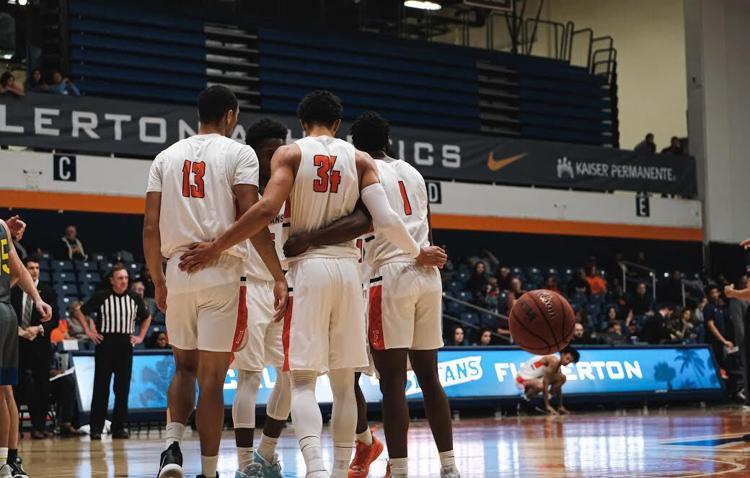 With sports on hiatus, Titan Athletics launched its Impact Initiative in an effort to crowdfund donations for the fall and winter sports that had their season's postponed.
Since the initiative's inception on Oct. 1, the campaign has garnered over $32,000 combined between women's volleyball, men's and women's cross country and track and field, men's and women's soccer as well as men's and women's basketball.
"We pivoted really quickly and thought about how we could still provide an opportunity for our supporters to give to their favorite teams to build up some funds" said Greg Paules Sr. director of development and associate athletic director, development. "I couldn't be happier. We have goals; each team helped to kind of help set those and anything that we could raise, I was going to be happy with and we've had a really good response."
While fall and winter sports were canceled, the athletic department decided it needed to find ways to generate extra revenue to ensure that once competition returned, teams would not have to worry about anything other than playing their sport. 
Typically, fundraising occurs during the season along with donors donating funds to help the athletic program throughout the year. Every year, each team plans a fundraising event before the start of the season, however, due to the cancellation of sports, fundraising events that are normally planned throughout the year were canceled. 
Despite the reduced revenue, Titan Athletics' overall budget has remained in the "black" and has not critically seen the financial implications from not playing. Paules said that the donations given to the department's crowdfunding campaigns are seen as additional revenue to support each team's budget.
"We are really blessed in that we have a budget where everything that our teams raise, it's a little extra. It's the extras for our team so it's extra gear, extra meals and some of those things. So this year it's extra expenses related to COVID testing and masks," he said. 
There is no set dollar amount that people can donate and it also gives donors a chance to give back to other sports where they see fit.
"What's kind of exciting about the crowdfunding page is that it's meant to garner participation, and we're getting some people that have never gave a gift to Cal State Fullerton and they found our crowdfunding pages and they are giving to us for the first time," Paules said. 
Although this was a trial run, due to the exceptional results, Paules said he believes that they will likely have this initiative in the spring. 
"We will have to see what the lay of the land is there. This was kind of to make up for the events that we lose typically for those fall and winter sports fundraising events from August through November," Paules said.
As shown in this very short amount of time, donors are showing that although sports are largely inactive, they will continue to be a part of the CSUF community and will continue to give as sports make their way back to competition.