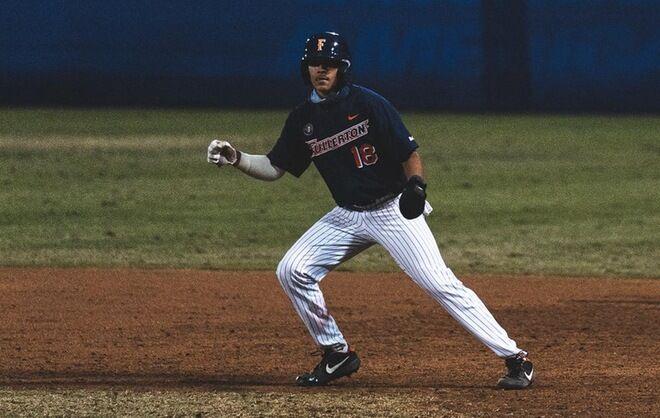 Cal State Fullerton baseball dropped the final game of its three game series against the Utah Utes,6-5, moving their record to 2-1. 
The Titans won two of three games against the Utes. Utah was originally scheduled to take on University of Texas San Antonio, but due to inclement weather, they came to Fullerton for the weekend series. 
It was a closely contested pitchers' duel for the first four innings of the game as both teams remained tied, 1-1. In those four innings, Kyle Luckham, the CSUF sophomore pitcher, limited the Utes to just one run on three hits and two strikeouts, and escaped potential trouble in the fourth by getting a strikeout to strand the runners with bases loaded. 
In the fifth inning, Utah's offense exploded on Luckham and added four runs on three hits, one walk and one hit by pitch. With the bases loaded, red-shirt sophomore Tyler Thompson hit a crushing blow and cleared the bases with a double that gave the Utes a 5-1 lead. Utah added another run in the sixth inning to extend their lead, 6-1.
The Titans started to chip away at the lead as they scored two runs in the seventh inning.
Jake Vargas and Ryan Hare, CSUF players, came out of the bullpen and gave the Titans a fighting chance at a comeback. Vargas allowed one run on a solo homerun in 1.2 innings of work, and Hare struck out five and gave up one hit in 2.1 innings to limit the damage.   
In the bottom of the ninth, the Titans hit back-to-back singles to start the inning, a sacrifice bunt and an RBI groundout to draw the game within one. After a walk put runners on the corners and the tying run on third with two outs, the game ended on a controversial note after Carter Wright was called out on a very close play at first base.
Luckham was given the loss after pitching five innings, surrendering five runs on six hits, two walks and four strikeouts. 
CSUF will hit the road for a  three game series at the University of San Diego which will start on Feb. 26  at 3 p.m.