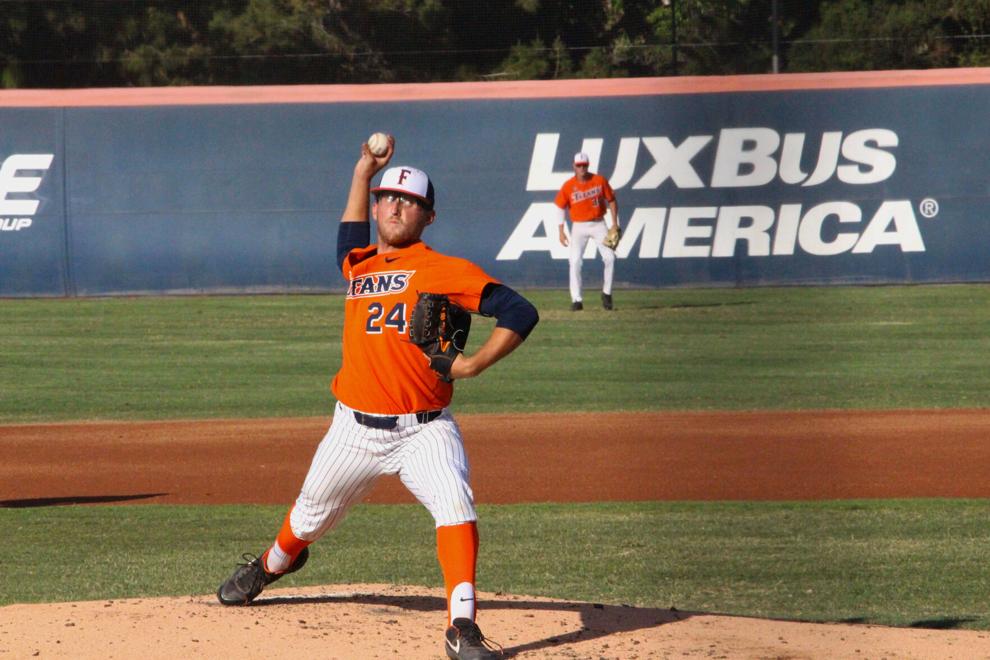 Cal State Fullerton pitcher Tanner Bibee, was drafted in the fifth round by the Cleveland Guardians, formerly known as the Cleveland Indians, on July 11 during Major League Baseball's annual first-year player draft. 
Bibee joins a long history of Titan players moving on to professional baseball. The Cleveland Guardians announced on July 24 that they officially signed Bibee and 20 other players to professional contracts. 
Bibee got his start with CSUF in 2018 after he graduated from Mission Viejo High School. He made an impact as a freshman as he compiled a 3.86 ERA over 56 innings and earned a win in Fullerton's regional win against Stanford after throwing a strong 6.2 innings.
During the 2018-19 year, he had five wins, seven losses and amassed a 4.33 ERA in 95 innings — the most he pitched in a season.
Bibee faced a shortened season due to the COVID-19 pandemic during 2020, his third year. As a result, he compiled a personal best 2.73 ERA in just 29 innings pitched, his lowest amount in one season, while striking out 33 batters. 
The NCAA gave all athletes an additional year of eligibility due to the pandemic, which gave Bibee the opportunity to play another year. He pitched 89 innings and struck out 67 batters to finish his final season with a strong 3.61 ERA.   
Bibee finished with a career of 270 innings pitched as a Titan, striking out 236 batters and gathering a strong 3.82 ERA.   
With Bibee being drafted, CSUF has now had at least one player drafted in 45 of the last 46 years dating all the way back to 1975. 
The streak was snapped in 2020 when Major League Baseball shortened the draft from its usual 40 rounds down to five as a way for teams and owners to save money as a result of the COVID-19 pandemic.  
Starting in 2022, Bibee will become a member of the Cleveland Guardians.
Bibee joins former Titans pitcher Justin Garza in Cleveland, who was drafted in 2015.