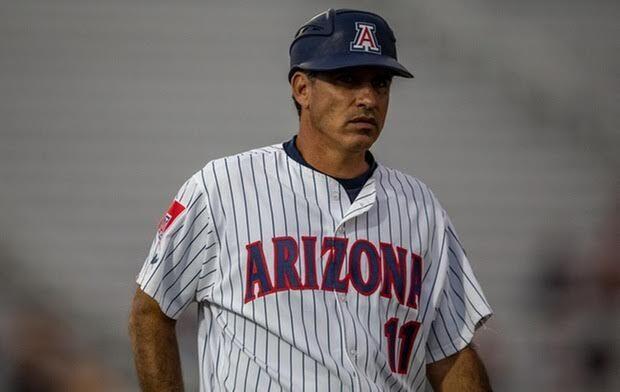 Coaching a program with the expectation of reaching the College World Series every year is a significant task. However, Sergio Brown, the associate head coach and recruiting coordinator for Cal State Fullerton's baseball team, said taking on that challenge is a dream come true.
Since entering the Division 1 level for baseball in 1975, the Titans have appeared in 18 College World Series and won four national titles.
In 1995, Brown was a senior infielder when the Titans claimed their third College World Series title under late head coach Augie Garrido.
Over two decades later, Brown returned to coach his alma mater for the third time in his career as he coached before for the Titans from 2001-03 and 2007-10.
"I'm a Titan through and through, and just to have an opportunity to come back, and Coach Vanderhook gave me the chance to be associate head coach, you know, it was really hard to pass up," Brown said.
Brown emphasizes to his players the importance of being a Titan.
"There's 40 years of legacy that is now in their hands to sustain," Brown said. "It starts with an attitude and effort of playing like a Titan. That doesn't mean winning games; that just means acting like and putting forth an effort that when somebody walks into Goodwin Field, or they see us at another stadium, they walk in and go 'Oh yeah, that's the Cal State Fullerton I know right there.'"
Setting the expectations for the team is something that Brown and the rest of the coaching staff said they are transparent about from the first day players are recruited. Brown said he lets players know that the expectation every year is to win a national title.
Brown has had a lot of success as a recruiting coordinator, as he had brought in the fifth and eighth best recruiting class in 2009 and 2010, respectively, during his second stint while coaching for CSUF.
He compares his status as a recruiter to that of recruiters from other established schools.
"I think about what those Alabama assistant coaches feel like when they're out recruiting. I think about what the Duke basketball coaches think about when they're out recruiting. For me to do that everyday, it's humbling," Brown said.
Although Brown said CSUF is fairly conservative when it comes to recruiting, he mentioned that it is due to considering all of the variables that are associated with recruiting a player. 
He added that making sure that both the players and their families are the right fit for the program is very important as the team is recruiting not only a player, but also that player's entire family.
Brown has been associated with CSUF for nearly 25 years, from his time as a player in 1995 where he helped lead the Titans to the College World Series, to now as he coaches a new team and hopes to continue a legacy he once was a part of..
For Brown, coaching for his alma mater is a dream come true, he said.
"I always ask myself, 'Why do I deserve to be so lucky?'" Brown said. "It's a gift that I could put my hat on this legacy and be a small part of greatness. It's humbling. It's really, really humbling. Sometimes I'm on that field and I'm looking out thinking, 'Wow, this is my job, this is unbelievable.'"