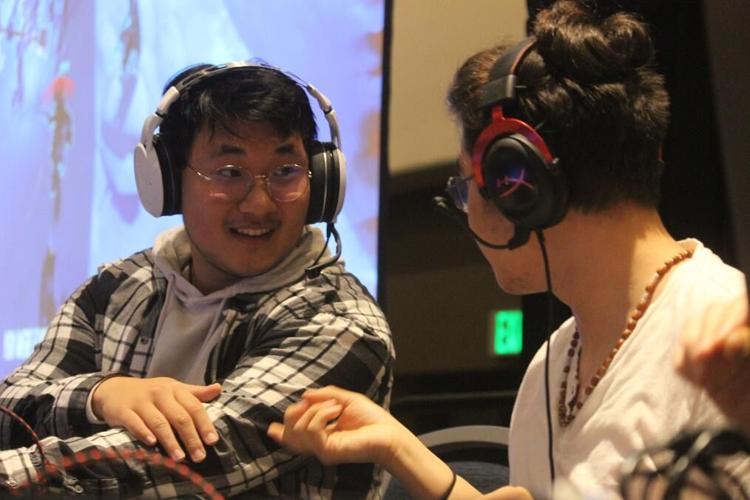 The sacrifice that comes with being a collegiate athlete is often daunting, and for Kevin Guan, a 20-year-old Overwatch player, hardships are what led him to this realization.
Entering college, Guan was unaware of the opportunities that were available to him until he  attended Discoverfest, a two-day event every semester, that showcases all the clubs on campus that students can join. He noticed that Cal State Fullerton had a Gaming and Esports table, and that soon changed how he viewed his college experience.
After attending his first meeting with the club, he overheard a few people talking about starting an Overwatch team on campus, which he became fully committed to instantly. 
"I just wanted to play this game," Guan said. "They mentioned a collegiate Esports team they were trying to build and I was like, 'I want in. I don't care about how much time I had to put in, I just want in'." 
Although his passion showed early on, he quickly realized how much effort was needed to perform at a high level. Playing video games at a collegiate level was not going to be simply fun and casual.
"It's not as easy as just coming on to play a couple games, it's a whole mindset," Guan said.
After a year from joining the newly formed Overwatch team, the life of a collegiate gamer started to catch up to him.
During his second year at CSUF, the stress that came from juggling school work, along with clubs and esports, was beginning to overwhelm Guan and negatively impact his life as a student.
"I learned school comes first in a very hard way," Guan said. "I failed maybe three classes in a semester."
The amount of extracurricular activities he was involved in led him to feel burned out. However, the struggle of balancing his life led Guan to discover the importance of prioritizing what matters most: being a student first. 
Realizing that time management is vital for his success as a student, he began to make changes in his life that would ultimately benefit his future.
Unfortunately for Guan, attempting to figure out how to manage his time is not the only struggle he faces being a collegiate athlete. He is also facing issues with his role on the team.
Guan plays the role of main tank on the CSUF Overwatch team, meaning his job is to absorb damage as his team goes for objectives. However, in the past couple of months, Overwatch has had updates in its core gameplay, altering the state of the game. This has affected Guan due to tanks now being less viable than previously played.
This has led to the team being in somewhat disarray, forcing Guan and the rest of the team to adapt to the current state of the game, also known as the meta.
The change in meta causes teams to reflect on themselves, and ultimately allows new play styles to be developed for teams as a whole. Overwatch has had meta shifts in the past, and although tanks have been fairly consistent, Guan has had to adapt to a different approach to understanding his new role on the team.
"The only constant thing is change, because you can't really do anything about it. The developers just say 'Oh, thats gone!' and you can only adapt to their new changes," Guan said.
The COVID-19 pandemic added another stress to Guan's life, as he was forced to move from living in a dorm on campus to moving back home with his family in Lake Forest. This has led to issues with his performance, for not only has this hindered his gaming ability, but also his day-to-day life.
"My internet is very wobbly. Even just today, at my 8:30 a.m. class, I disconnected from my zoom about five times and I had to restart modem," Guan said.
As the year continues, Guan wants to play and improve as much as he can, barring that his internet allows him to do so.
Guan's drive and perseverance is a representation of his life as a collegiate gamer. For him, no matter what hardships he has to face, he finds a way to modify and overcome his current situation.
In terms of what the future in esports holds for Guan, he said he has not put too much thought into the idea. He would hope to one day become a manager for an esports team, but as of right now, he is focusing on getting his degree in electrical engineering.
Guan's struggles throughout his college career are similar to that of any CSUF athlete. Attempting to balance life with extracurriculars while still staying on track to graduate is a difficult task, but maintaining focus and having passion for what you do is what leads to success for students like Guan.