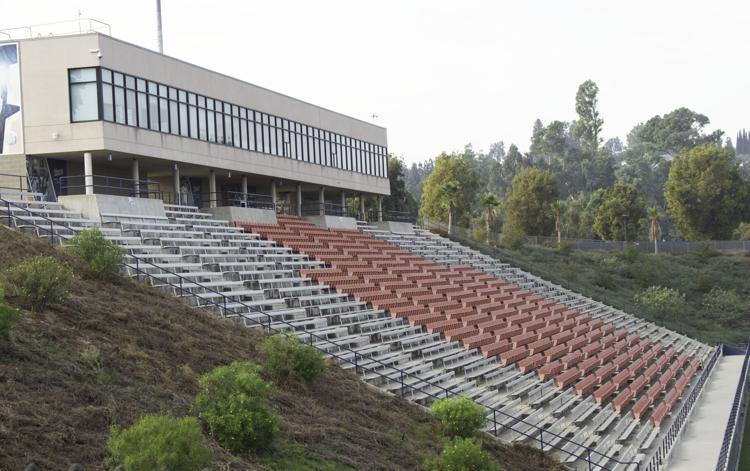 With the NCAA extending the recruiting dead period until Jan. 1, coaches and team staff members have had to continuously adapt throughout the COVID-19 pandemic.
A delayed recruiting process can potentially cause issues that teams will have to account for in the future.
Kellan Wilson, the CSUF women's soccer assistant coach, highlights how the recruiting class for the upcoming school year has been affected.
"We are going to have to keep our recruiting class for the 2021 season very, very small," Wilson said.
The pandemic has caused quite a bit of stir among athletics as teams are forced to have small recruiting classes that can affect the program now and for years to come. Functioning with a small recruiting class might cause issues with depth as players begin to graduate in upcoming seasons.
While the upcoming recruiting class might have been affected by the pandemic, Wilson is still maintaining a positive outlook for the program.
"I'm definitely very optimistic and still positive about what we have within our program and I know that we've created a great winning culture," Wilson said.
Although some coaches at CSUF are not too concerned about the recruiting dead period, players that are looking into playing sports at a collegiate level might be the most affected under the current circumstances.
Charel Allen, the women's basketball assistant coach, praised the outreach that has been received by CSUF Athletics.
"I think the (Amateur Athletic Union) coaches and high school coaches have done a great job of communicating with college coaches, us included," Allen said. "They're sending out emails and making sure their players are still getting that exposure."
The lack of recruiting has forced programs to get creative. With coaches and players reaching out in an attempt to gain exposure, members at CSUF Athletics can have an easier time when transitioning back from the dead period. 
While high school coaches are finding ways to gain exposure for their players, Brandon Dunson, the coach for the CSUF men's basketball team, said he is taking this time to reflect on preparations that have been made within the program.
Dunson said he did not view the dead period as something of major concern. Although it can potentially cause problems, he said he felt like the team focused more on finding a solution rather than focusing on potential problems. 
Dunson and the coaching staff are taking advantage of this opportunity to prepare and run through scenarios that may occur due to the dead period.
"I think you got to be prepared to have multiple plans of action, and I think we did that pretty well," Dunson said. "Obviously no one could have predicted what happened with the pandemic, and we're still to this day still creating scenarios of things and trying to prepare."
One aspect that coaches like Wilson, Allen and Dunson all emphasized is for players who are looking to play at the collegiate level to keep on working. Although it might be hard to maintain one's physical fitness or sharpness, Wilson said he hopes that players maintain focus.
"Don't give up hope on playing at a D1, D2, D3 university because once the NCAA lifts this ban there will be coaches out watching [players] again," Wilson said.
Coaches like Dunson echo this idea and more, adding that players should not focus on what is occurring around them, but instead use this time to focus on themselves.
"Don't worry about the end of the road and the outcome as you worry about the process," Dunson said. "No one knows what's going to happen right now. All you can worry about is what you can control, and the only thing you can control is getting better."