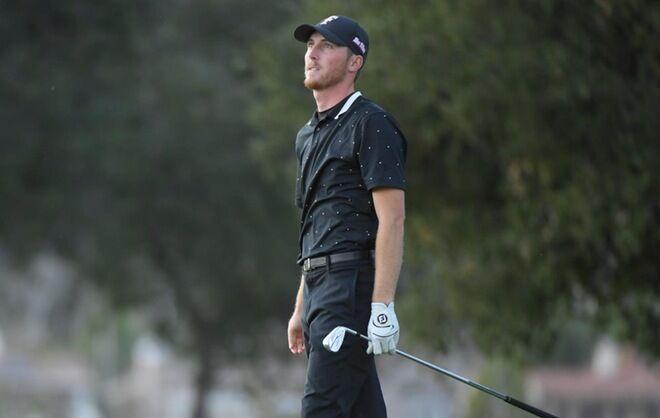 This weekend, Cal State Fullerton men's golf finished in 10th place out of 15 teams at the El Macero Classic tournament in El Macero, California.
This was the last tournament of the season before the Big West championship in the beginning of May. The Titans have been a middle of the pack team all season besides their second place finish in their first tournament this year in the Orange County Classic.
Over the weekend, the Titans shot 5-over-par 293 on Saturday, 1-over-par 289 on Sunday and 5-over-par 293 on Monday, to finish the weekend at 11-over-par 875. 
The Titans had sophomore Garrett Boe, senior Matt Rafter, freshman Teagan Andrews, sophomore Trevor McNary and junior Harry Doig tee off at El Macero. Over the course of three days, only two Titans managed to shoot under par during any of the rounds in the tournament. Matt Rafter shot 3-under-par on Sunday and Garrett Boe shot 4-under-par on Monday. 
Boe had the best score overall on the weekend for Fullerton as he shot an even 216 and finished in 21st place individually. Rafter followed closely behind him and shot 2-over-par 218 and finished in 27th place. Andrews shot 4-over-par 220, McNary shot 8-over-par 224 and Doig wrapped up at 11-over-par 227.
Fullerton was consistent all weekend, but was never able to make a run to shoot them to the top of the leaderboard. 
The Titans struggled on par fours, as they shot a combined 34-over-par on those holes. On par threes, they shot 9-over-par, while they shot 18-under-par on par fives. For those holes, CSUF sat close to the top of the pack in both categories. 
The Titans had 40 birdies on the weekend and one eagle, which placed them near the bottom compared to the other 14 teams in those categories. 
Fresno State's Matthew Sutherland had the best individual score on the weekend at 13-under-par 203. 
UC Davis managed to walk away with the victory as the home team, as they shot 16-under-par 848 on the weekend. They were in third place going into the final day and forced a playoff against St. Mary's. UC Davis won on the first hole the two teams played. 
Although the Titan's did not land where they wanted to this weekend, it will be a fresh slate going into the Big West championship, which begins on May 2 and ends May 4 at the La Quinta Country Club.