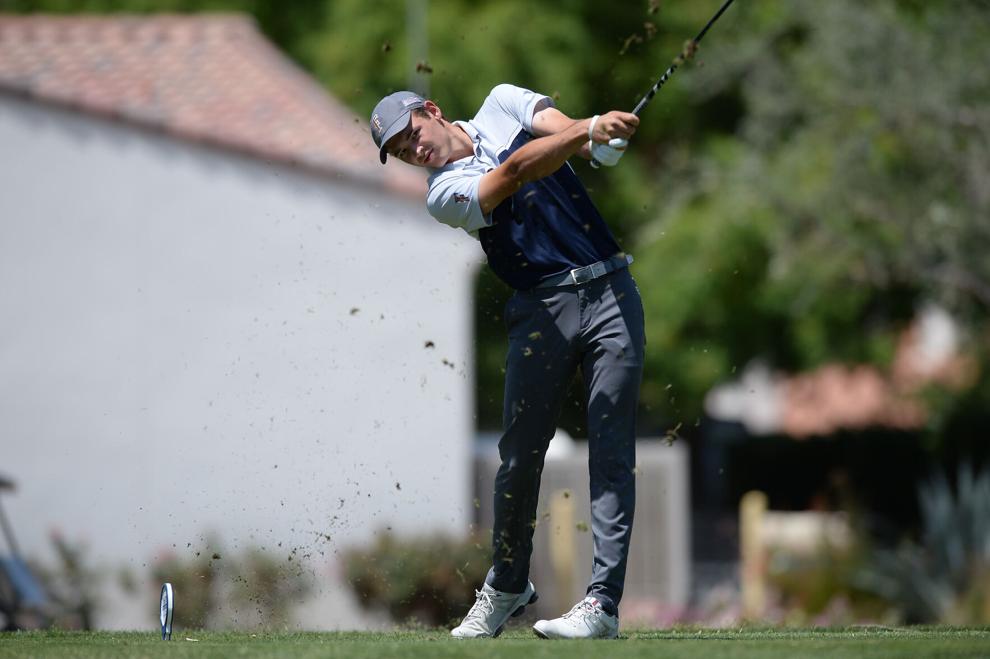 Cal State Fullerton's men's golf is in fifth place with a score of 12-over-par, 300 after round one of the Big West men's championship at the La Quinta Country Club in La Quinta, California.
The Titans hit the road with five players: Garrett Boe, Harry Doig, Matt Rafter, Trevor McNary and Teagan Andrews.
At the top of the leaderboard in team play is Long Beach State with a score of 1-under-par 287, which is 13 strokes ahead of the Titans as they get ready for round two. Cal Poly SLO and UC Davis are not too far behind as they are tied for second place with a score of 8-over-par 296, with UC Santa Barbara in fourth place with a score of 11-over-par 299. 
While UC Davis holds the second place spot for team play, they currently occupy the top spot on the individual leaderboard as Lucas Carper is in the lead with a score of 2-under-par 70 after round one. 
However, in a tight match that was separated by one point per position, Long Beach State has three players tied for second place: Hunter Epson, Clay Seeber and Isaac Rodea with a score of 1-under-par 71. Thomas Hutchison from UC Davis holds fifth place at even par.
For the Titans, Boe leads the team individually, tied in sixth place with Luke Adam from Cal Poly SLO, John Bush from UC Santa Barbara and Justin Ngan from Hawaii with a score of 1-over-par 73. 
Fellow teammates Doig is tied for 10th place, Andrews is tied for 23rd place and Rafter is tied for 25th place. However, McNary is having a tough shooting day as he currently sits at 43rd place out of 45 individuals players with a score of 13-over-par 85, looking to make a comeback in round two tomorrow.
Fullerton has shown promise as they sit in the middle of the pack at fifth place out of nine teams in the tournament. UC Riverside has struggled in team play as they round out the bottom of the team leaderboard with an overall score of 43-over-par 331. Individually, they sit near the bottom after round one as Jun Seung Yi scored 14-over-par 86 and Taiga Iwasa went 16-over-par 88, placing 44th and 45th respectively. 
The Titans have been up and down all season as they started the season with a second place finish in the Orange County Classics at Coto De Caza golf club, but have not achieved better than fifth place since back in February.
Fullerton looks to move up in the competition as they get ready for round two, set to start May 3 at La Quinta Country Club in La Quinta, California.