Eight Cal State Fullerton men's soccer players received All-Conference honors, according to Tuesday's Big West All-Conference teams release.
Seniors Robert Coronado and Ross McPhie were named to the Big West All-Conference First Team.
This is the second consecutive year McPhie has received this honor. Last season, he was named All-Far West Region Third Team and became the first Titan in program history to be named Big West midfielder of the year.
Coronado and McPhie both ranked fourth overall in the conference for total assists with five this season.
Coronado said he was excited to receive the honors for the first time in his career.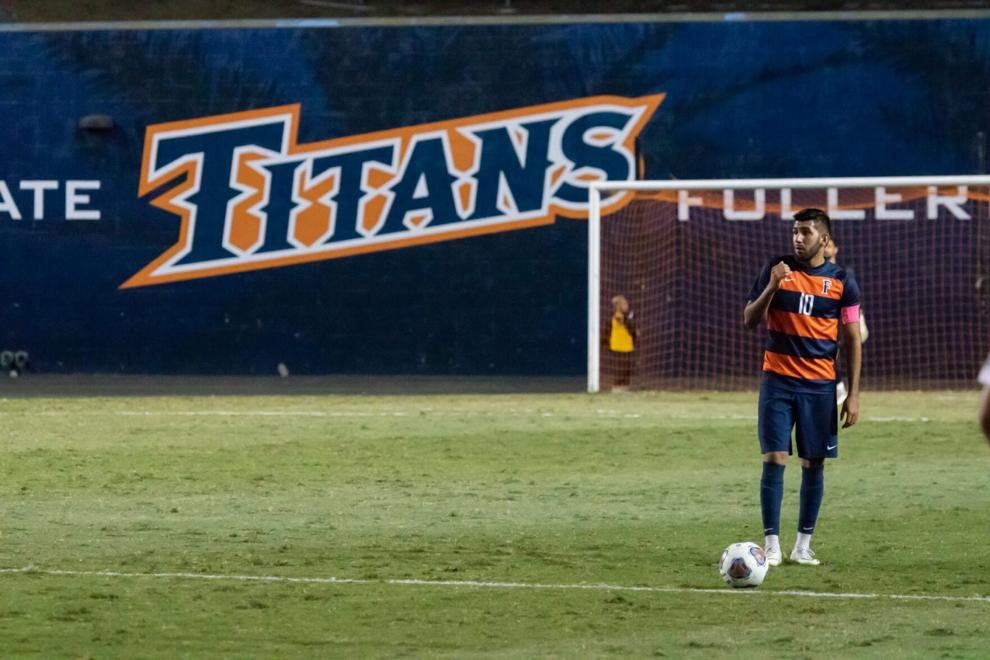 "It feels really good," Coronado said. "All the hard work just paid off, all the sacrifices, all the blood, tears, the sweat, just everything that I've put in from day one."
Senior Mark Hernandez, junior Paul-Andre Guerin and senior Samuel Goni received their first honors from the Big West this season when they were named to the All-Conference Second Team.
Despite the award, Goni said he doesn't feel he has played as well as he should have this season.
Although he said he believes he underperformed, he led the Titans in goals scored this season with six on the year. Even with the honor, Goni's focus is on the first round of the Big West Tournament against UC Santa Barbara.
"Of course it's always good to get an award, but it doesn't matter, what matters is (tonight)," Goni said.
Guerin finished the year with six shutouts and opponents averaged 1.02 goals against him, which placed him in the top five for each category in the Big West conference.
Hernandez recorded two goals and two assists this season, with his second goal leading the Titans over Cal Poly San Luis Obispo on Oct. 10.
Sophomore Christian Pinzon was named an All-Conference honorable mention for the first time in his career. Pinzon scored five goals on the season, which ranked second on the team.
In addition to All-Conference honors, freshmans Zico Bailey and Edward Salazar were named to the Big West All-Freshman First Team. Bailey recorded one goal and two assists and Salazar tallied one goal and one assist.