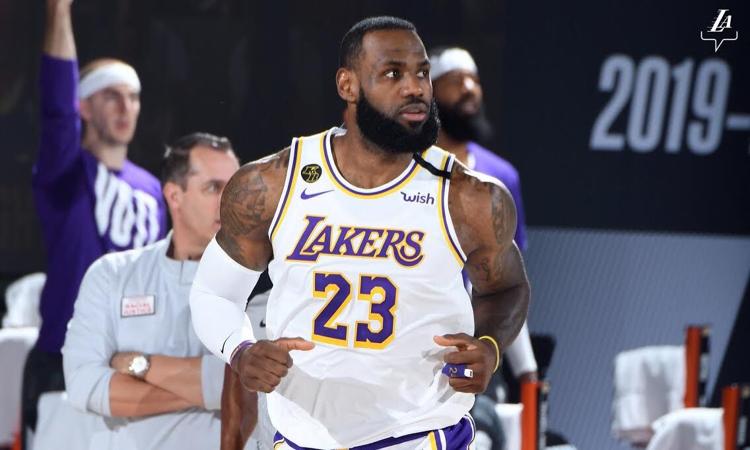 Lebron James is one of the most accomplished athletes in history, and by the end of this season, he will be the greatest of all time.
James has been in the limelight since he was 16 years old, where he played at St. Vincent-St. Mary high school and dominated in basketball and football. At the age of 18, he was drafted out of high school in the 2003 NBA draft to the Cleveland Cavaliers. In 2004, he won rookie of the year with the Cavaliers.
In the basketball world, Michael Jordan is considered the greatest of all time, and not many   were able to dethrone him until James; even now, older generations believe Jordan is greater than James. But basketball players today are much more skilled and athletic than previous generations have ever been.
The NBA has changed drastically since James was drafted. Modern basketball has embraced analytics to improve player performance and player selection, there are no more deep two-point shots and fewer back-to-the-basket big men. 
Only one constant remains true: James is still the best basketball player in the world at the age of 35.
To be considered one of the greatest players of all time, one needs to win at least four championships, be the best player on the team every time and win multiple NBA Finals MVPs. James has accomplished all of these, but has yet to win his fourth championship. That being said, the Los Angeles Lakers are the favorites to win it all this year.
James has a stacked trophy case with four regular-season MVP awards, trailing the other most significant players in NBA history, Kareem Abdul-Jabbar with six MVP awards and Michael Jordan with five. 
James has recorded the most first-team All-NBA selections with 13 and most All-NBA selections with 16. He was named to the second team twice and third team once. He has played a total of 17 seasons.
James and the finals are synonymous this decade; he has been to eight straight NBA Finals, from 2011 to 2018 with two different teams; he is 3-6 in the finals overall. His first appearance was in 2007, when he was 22 years old, and led his team against the San Antonio Spurs. James is the only player in NBA history to average a triple-double in the finals as he averaged 33.6 points, 12 rebounds and 10 assists.
James led the Cavaliers to a title in 2016 for the first time in the team's history; it marked the first championship in the city of Cleveland since 1964. He came back from a 3-1 deficit to the Golden State Warriors, who finished with the best regular-season record in history with 73-9, a feat which had never been accomplished in the NBA Finals.
James is arguably the best overall player in postseason history. 
He is second in career games played with 252 behind Laker's favorite Derek Fisher, who has 259. No other player in NBA history has more playoff points than James as he recorded 7,248 points, and increased his lead every game against Jordan, who is in second with 5,987 points. 
Furthermore, James' best skill is playmaking. He is in third place in assists with 1,802 as a small forward. He follows John Stockton, who is in second place with 1,839 points, and Laker legend Magic Johnson in first with 2,346 points. James ranks sixth in total rebounds with 2,252 behind Abdul-Jabbar, Shaquille O'Neal, Tim Duncan, Wilt Chamberlain and Bill Russell.
Suppose James can lead the Lakers to a championship this October, in that case, he will be the only player in NBA history to lead three different teams to a championship. In the process, he will etch his name as the greatest basketball player of all time.