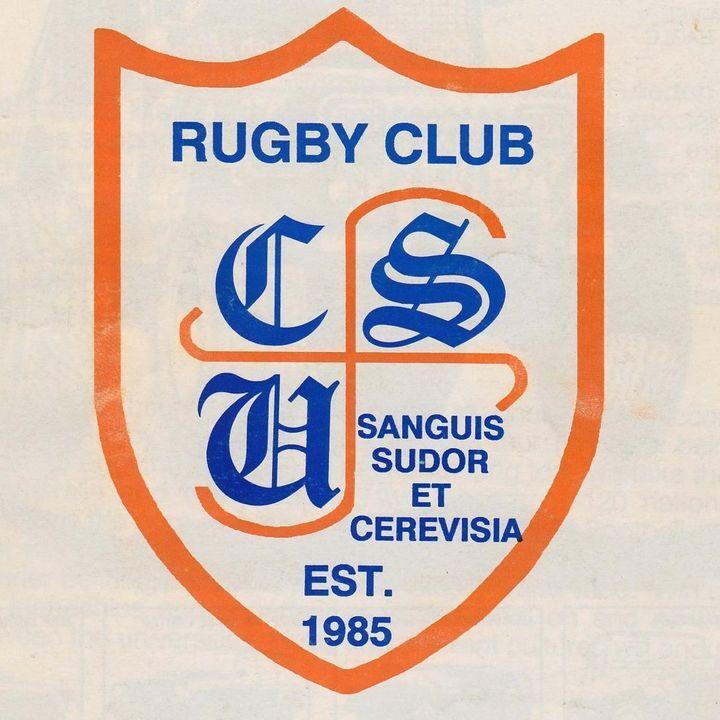 As president of CSUF Men's Rugby club team, Adam Bonilla has had his fair share of hurdles this year.
While the coronavirus heavily affected Cal State Fullerton Athletics, club sports were also impacted, including the Rugby team. With currently 10 members on the team, the pandemic hit the team harder than anticipated.
Prior to the pandemic, Bonilla said he attended CSUF's DiscoverFest, a two-day event where campus clubs are showcased, to recruit players for the Rugby team  Since there can be an unlimited number of members on the team, the recruiting process is quick. 
The potential new members have a practice with the team to see if they fit in the team and if they would like to join.
"COVID has really messed us up when it comes to recruiting," Bonilla said. "Since I took over, it has been this whole COVID thing and we can't practice, we can't recruit on campus, we can't do DiscoverFest. So right now we're kind of just playing the waiting game to see if we can even do anything next semester." 
Brett McCormick, vice president of Men's Rugby, said he is hoping for a spring 2021 season and that Bonilla is keeping the team together through Zoom meetings.
"Adam has taken a big focus in changing the culture of our team," McCormick said in an email. "Adam has done what he can with the pandemic to increase our involvement with Zoom meetings. The most important thing he has done is laid out a road map for the possible future once we are to go back."
McCormick said that Bonilla is a caring teammate on and off the field and that he wants his team to stay on track with school.
Bonilla took over as president of Men's Rugby last June and has held the position for six months. Although the Men's Rugby team is small right now, Bonilla said he wants to regain its size. He said it would be nice for the Men's Rugby team to become an actual sport on campus, which can potentially help the team grow.
"I want to provide freshmen with what the club provided to me four years ago, a healthy environment where I can learn, grow, and participate in the greatest sport on earth" Bonilla said in an email. "There are a few members that we currently have that had no interest in rugby until I had to sell the experience to them. I like to lead by example, hopefully doing this will motivate other current members to do the same thing."
The last time the team played a game was against Cal Lutheran in early March. For a season that concluded with four games, the team finished with one win and three losses last spring. 
Rugby also helps Bonilla with stress. Without rugby, Bonilla said his life could have been a lot different, but the sport keeps him active and more confident.
"It really does give me motivation to kind of just stay in shape," Bonilla said. "But the biggest thing that it's done for me is really help my confidence. If you have to stand in front of a humongous guy you have to be confident in yourself to try and tackle that person."
Bonilla said his confidence has allowed his public speaking skills to improve, which was a big issue for him entering college. Since Bonilla is a business major, he has to do his fair share of speeches and presentations. Before joining Men's Rugby, he said he would get nervous speaking in front of a large crowd. Rugby has helped him through it, especially when taking on the leadership role of president of the club he said. 
Dominic Torres, a second year kinesiology major and member of Men's Rugby, said he believes that Bonilla brings many fresh ideas to help improve the team and refining old ideas. 
"COVID has been tough for everybody," Torres said in an email. "And I think the best way to handle things during this time is to be able to improvise and think of things on the fly, which is what Adam has been doing."
Francisco Nunez-Mason is another member who helps with the team's social media and event planning. Compared to the presidents the team has had in the past, he said he sees Bonilla taking the position very seriously.
"A lot of times before it kind of felt like the presidents wouldn't prioritize rugby, it was kind of more of a social club," Nunez-Mason said. "But Adam has really pushed the rugby side of things a lot more. He is just more serious about it." 
Michael Blatteis, a third-year student, has enjoyed his time on the team. Blatteis said that Bonilla has a good drive for accomplishing tasks, especially during the pandemic.
"Adam has been through a season that no president ever has dealt with, on the contrary it makes his job easier," Blatteis said in an email. "I believe our team would've been more successful in numbers if COVID had not happened because we would've been able to recruit in person at the (Student Recreation Center) and DiscoverFest. It's good that Adam has kept up practice because we're low in numbers."
One way the team keeps in contact is through the GroupMe app, which the team uses to decide on practice days at Acacia Park. During the pandemic, the team usually practices conditioning once a week, but maintains social distancing when other teams are at the park or on the field.  Although the team is supposed to have an alumni game for its 35th anniversary, it was put on hold due to COVID-19. 
As of right now, Bonilla said he is still doing what he can to practice with his team and stay in shape, as he hopes to be back on the field soon playing the sport they love.