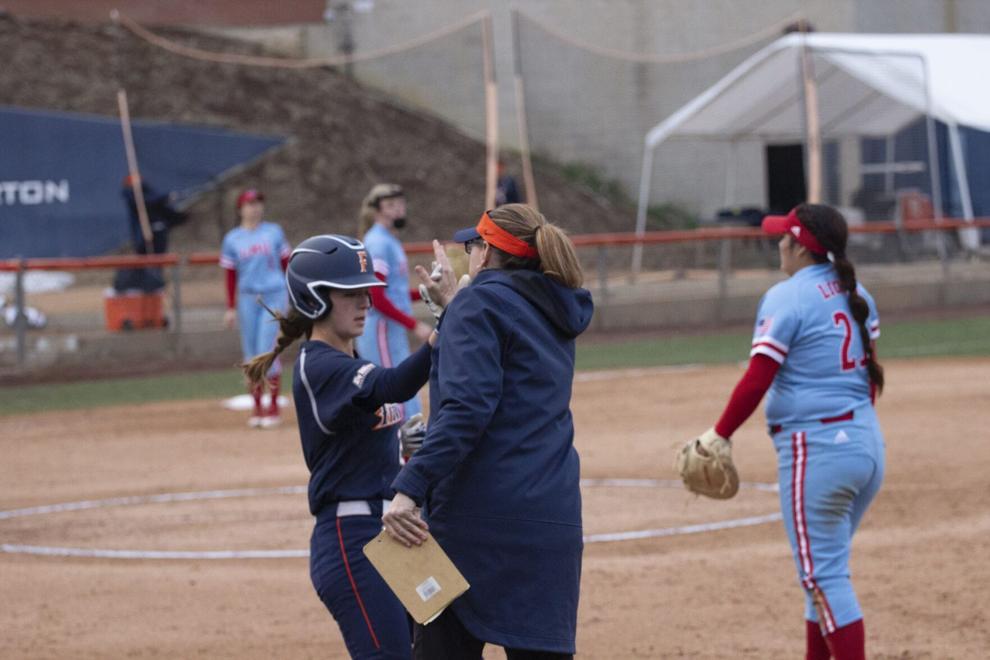 For the second time in her career, Kelly Ford, the Cal State Fullerton head softball coach, will be receiving a Hall of Fame induction, but this time it will be for her high school play.  
Ford, along with 35 other Oregon athletes, will be inducted into the Portland Interscholastic League Sports Hall of Fame. During her time at Madison High School, she played volleyball, basketball and softball. She also received three letters in each sport for her nomination. 
"You know what, the first person I thought about was one of my teammates that you know, she passed away before our senior year and she was one of my best friends," Ford said. "We had a kind of a rivalry started way back in elementary school and so she's really the first person I thought about, you know, really dedicating this to her."
Not only has Ford been a successful head coach at CSUF, leading the program to  four consecutive Big West Conference Championships, but she also made multiple All-Portland Interscholastic League teams in all three sports, including two first All-State teams in both basketball and softball in high school. On top of all that, she maintained a 3.5 GPA throughout  her four years of high school.
"When I think back to my high school career, I mean, I just had a ball in my hand at all times," Ford said. "I mean, that's just what my life revolved around." 
That mentality from high school carried into her college and now coaching career. After graduating from Madison High School, she received a scholarship to Central Arizona College, where she played on two national championship softball teams. She then transferred to the University of Oklahoma and was named team captain as a senior and made the second team All-Big 8 softball team. 
This isn't the first time Ford has been honored with a Hall of Fame induction. In 2017, she was inducted into the California Community College Fastpitch Coaches Association Hall of Fame for her coaching accomplishments at Mt. San Antonio College. She won four state titles with Mt. San Antonio and had a .816 winning percentage. 
Ford brought her winning mentality to CSUF to win four conference championships. She holds a .616 winning record that puts her seventh in the Big West ranking of All-Time Coaching Records. Jorge Araujo, the assistant softball coach, said that before Ford joined Fullerton, the team's ranking was outside of the top 100, and when Ford took over she brought them within  the top 50 halfway through the season. 
"I'm really not, you know, surprised by the awards that she receives, because she's such a good coach and such a good human being," Araujo said. 
Ford is now in her eighth season as head coach and is coming off her fourth consecutive Coach of the Year award, something no other coach in the Big West has ever accomplished. 
Kelsie Whitemore, a senior outfielder, said, "Coach Ford is one of the most supportive coaches she has been coached by on the field and in her personal life." 
Whitmore also wants to be a coach post-college and said Ford has been someone she has looked up to during her time at CSUF, and that she is a figure she would like to be like someday. 
The COVID-19 pandemic may have put a stop to a promising season for Ford and her team, but the accolades haven't stopped for her, whether they are for her coaching or playing as a student-athlete. 
The Portland Interscholastic League Sports banquet was postponed to fall 2021 for a formal induction.