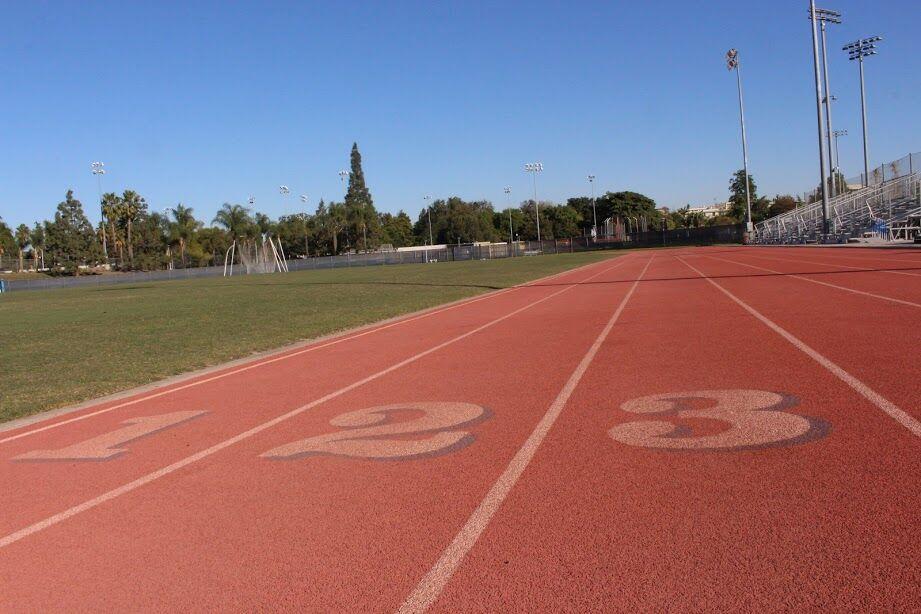 Trinity Ruelas, a cross country and track and field runner, is a passionate athlete whose season was cut short due to the COVID-19 pandemic in the spring. 
Aside from being a key runner for the Titans, Ruelas is a fourth year double majoring in dance and public relations. For Ruelas, the transition of her classes to a virtual setting was simple, and she said that she handled her workload better. However, her dance classes hold a different story.
"The actual physical dancing classes were really hard because we'd have to make a space for us to be able to move at home and hold ourselves accountable because we're not in person," she said. 
The lack of face-to-face critique was a harder adjustment, but she said she is grateful that some dance studios in California are starting to reopen. While online learning has brought some challenges for Ruelas, she said she is thankful for social media for allowing her to stay connected to the campus groups she loves, such as the CSUF Dance Association and other College of Communications groups.
Without the track or cross country season, Ruelas said she has found that staying in touch with her teammates created accountability to motivate one another. Some in-person practices have been held for the team, but Ruelas said she opted out in order to focus on academics.
Ruelas has had a successful running career at CSUF thus far. In 2019, she broke the school's indoor 3K record and in that same season was a member of the distance medley team, which broke another school record of 11:41:06. During the 2019 outdoor season, she broke the school's 5K record with a time of 16:32:56 and has competed in both the Big West championship and the NCAA Division I West Region Cross Country Championship.
Hoping to have a season this spring, training at home has been going well for Ruelas, as she finds joy from running in solitude, she said. 
"I admit some days are really hard just because you wake up and are like 'I don't want to do this,'" she said. "But I think just setting goals, long-term goals for myself, for when we can compete has been a big motivator in keeping me rounded, and helping me stay motivated, and focusing on what I need to do so that when we finally do get to compete, I will be ready, and me and my team will be ready as well." 
Still missing the team camaraderie that is formed through everyday practices, Ruelas said she looks forward to the day the team can come back together. She said she does have concerns about returning amidst a pandemic, but knowing that she and her team will be taking the necessary health and safety measures helps to relieve her stress.
"Honestly everyone's just been dying to just go back to competing again, so we'll take all the precautions so we can ensure that we can all do that when the time comes," Ruelas said.
She emphasized the importance of taking things one day at a time and one task at a time. Everything may be overwhelming right now, but Ruelas, said it's important to stay mindful and focus on what you can do in the current moment.
"We're all in the same boat and this is a lot to handle right now, so do what you can to alleviate the stresses of school and other events going on in the world," she said.