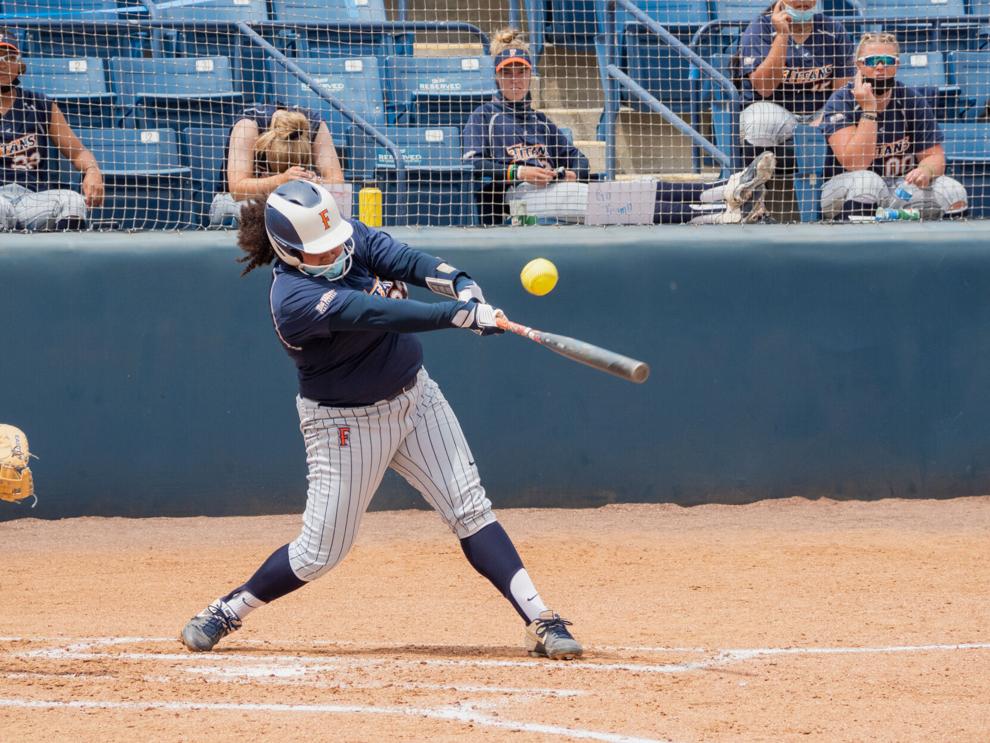 After a strong season, Cal State Fullerton softball only has one series left to conclude Big West play at Long Beach State, with doubleheaders on both Friday and Saturday.
This is going to be the most important series of the year for the first place Titans, who have 21 conference wins, as they will be battling it out against a second place Long Beach team who only trail by two games with 19 conference wins. The series comes with some interesting implications for the winner of the Big West. Only the first three games of the Big West series count. That means that there are technically only three games left in the season that will affect conference records. 
This also means that the Titans need to win just one game to capture another consecutive Big West crown, while Long Beach will need to win all three conference games to snag the title. 
Fullerton is riding the momentum of a four game sweep last weekend against University of Hawai'i, which extended their streak of consecutive conference series victories to 21. The Titans were dominant in the series, scoring 32 runs over the four games while strong pitching limited the Rainbow Wahine to only 10 runs in the series. 
Senior pitcher Sophie Frost led the Titans pitching staff, throwing a complete game shutout in game one of the series, pitching another complete game while only allowing three runs in game three and then pitching 1.2 innings in relief in game four to notch a save on top of her two wins in the series. The stellar performance earned her the Big West Pitcher of the Week honors.  
The Titans have consistently outscored opponents because of their explosive offense and lights-out pitching. This season they are hitting .338 as a team, with an even more impressive .389 average against conference opponents. Just as impressively, Fullerton pitchers have a team ERA of 2.64 overall and an incredible 1.68 in the conference.  
Fullerton looks to cap the season with an undefeated 24-0 record in conference play, but standing in their way is a strong Long Beach team who has also been dominant in Big West play, only losing one game to UC Davis by one run, and another game to Cal Poly San Luis Obispo for their only two losses in conference. The last conference series played by Long Beach was also against Hawaii, where they scored a whopping 50 runs in four games and only allowed 15 runs on defense. 
Long Beach has also been effective on both sides of the ball, having seven hitters hitting at or above .300 on the season, including Alyssa Gonzales whose .434 batting average ranks first in the conference.
Pitching has also been a strength for Long Beach with a team ERA of just 2.39, with three pitchers with an ERA under 2.50. There were five different Long Beach players receiving player of the week honors this season. 
The stage is set for arguably the best Big West series of the year. Will CSUF stay on top or will Long Beach State claw its way out of second to end Fullerton's reign over the conference. Both doubleheaders are set to start at 1 p.m. at Long Beach. Games will be broadcasted on ESPN 3.