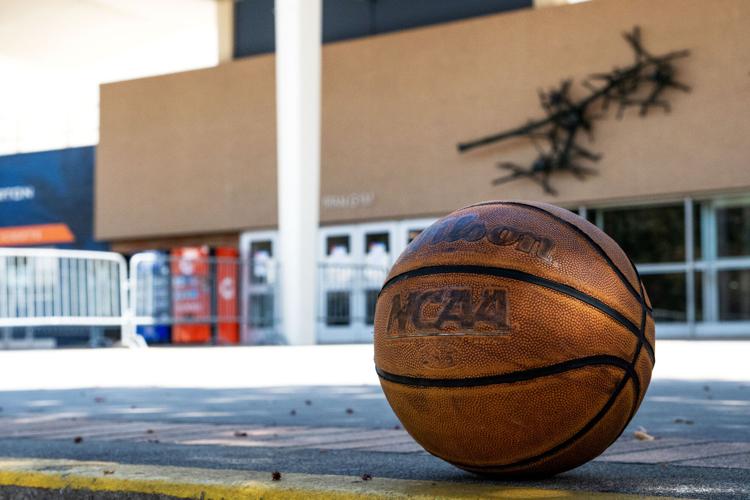 Just two days before tip off, Cal State Fullerton women's basketball team canceled Sunday's game against the Pepperdine Waves due to an athlete testing positive for the coronavirus. 
Per NCAA protocols, the Titan player who tested positive will self-isolate for the next 10 days while the rest of the team will quarantine for the next 14 days.
This will be the second time that both the Titans and Waves women's team had to postpone its games. Both teams postponed its matches against UCLA, with CSUF eventually losing to the Bruins on Nov. 27, 98-49. The Waves have yet to reschedule a game with the Bruins.
After Sunday's cancelation, Pepperdine Athletics released a statement which said that the program is currently looking to replace Sunday's matchup against Fullerton with another game on the weekend. 
The Titans will have waited for 24 days until its next scheduled game.
As of now, CSUF women's basketball will not resume any on-campus activities until Dec. 30, just two days before the Titans are scheduled to play back-to-back Big West conference games. The games are scheduled at home for the Titans on Jan. 1-2 against UC Santa Barbara.
While the women's team awaits its return to the court, a decision on how the team can safely return back to activities will be made at a later date.
Within 24 hours of learning that the women's basketball would be canceled, CSUF men's basketball team canceled their game on Dec.19 due to a positive test from a Titan athlete.
The player will also be isolated for 10 days and the team will be quarantined for the next 14 days, per NCAA protocols.
As a result, the Titans have also canceled their next two home conference games against Cal State Northridge Matadors on Dec. 27-28. All on-campus activities will not return until Jan. 1, when they are expected to play at UC Santa Barbara.
For Westmont, this will be the sixth game overall that was either canceled or postponed due to COVID-19. The Warriors were originally set to play William Jessup on Dec. 19, but the game was canceled and meant to be replaced by CSUF.
According to Westmont Athletics' website, the team is still looking to find an opponent for Dec. 19 before its matchup against Pacific on Dec. 20.