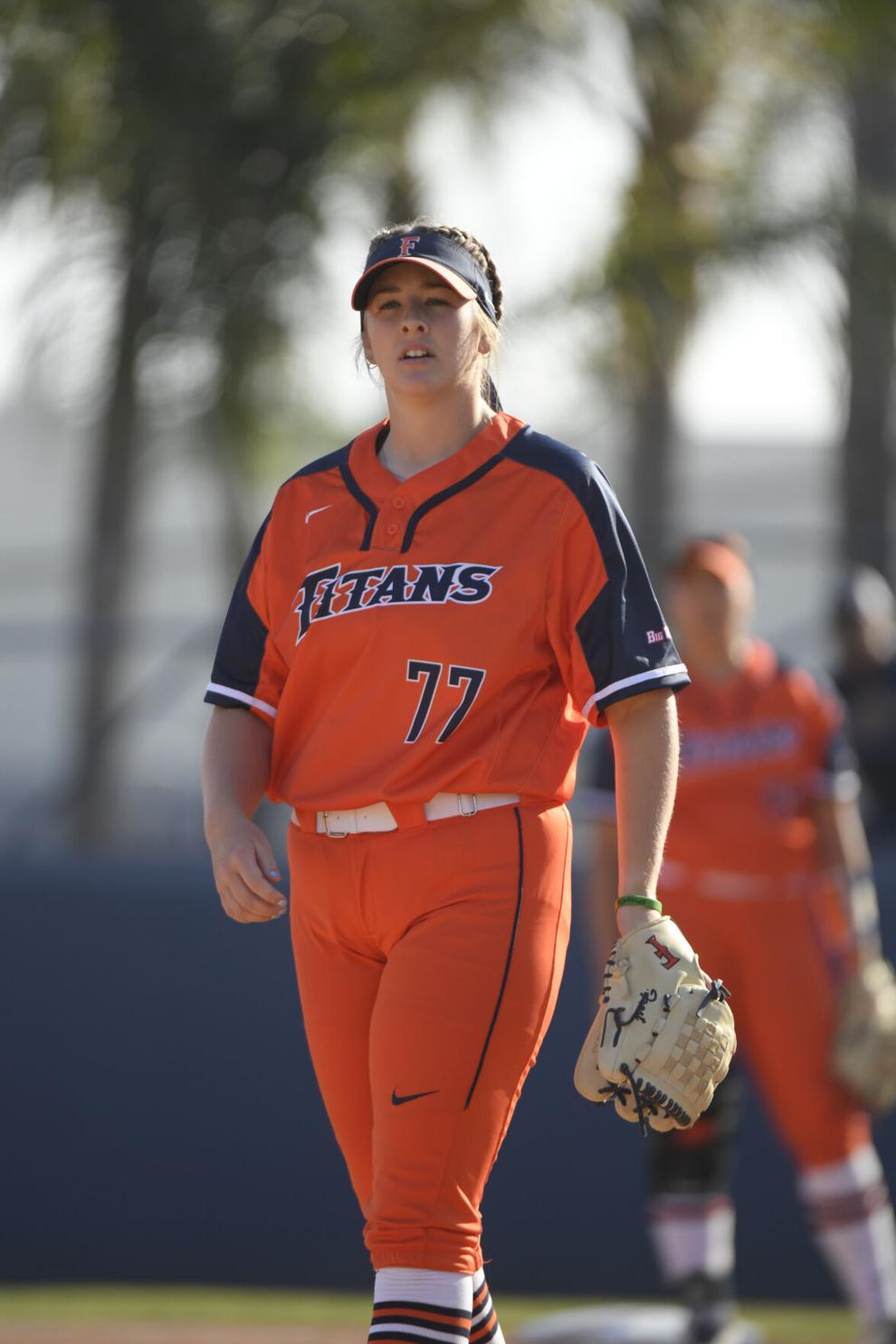 The Cal State Fullerton softball team plans on bringing the heat to Friday's first game of the season as they gear up to play Oregon State in the Easton Invitational. After the season was cut short last year due to the coronavirus, the four-time Big West champions are back to defend their title.
CSUF head softball coach Kelly Ford said she is excited for the season.  With the team ready to compete again after months of practice restrictions, Ford said that this year's competition is dedicated to the seniors who had the 2019-20 season taken away.
"They all really altered their life and their careers to make this season happen, so I'm dedicating this season to our super seniors and so I'm super excited to get out there and let them have their year back," Ford said. "I think it's a gift to our freshmen that they get to spend a season with this group of four incredible women."
Julia Valenzuela, Irie Siofele, Kelsie Whitmore and Sophie Frost are four of last season's seniors who put their lives on hold to finish what they started in 2020. Even though their collegiate softball career may not include raging fans in the stands, most of these players are just grateful for the opportunity to get back on the field. 
Pitcher Sophie Frost said she hopes to make history with this team by taking home their fifth Big West championship title in a row, but added that the real payoff comes from their dedication to getting better everyday and being appreciative that they will roll out their season amid the pandemic.
"I think we do a good job at looking at the whole scheme of things, but also taking it day by day," Frost said. "This is our new normal so it obviously isn't as normal as it used to be, but we are kind of just rolling with the punches and we're grateful to be out there."
Spoken like a true player coached by Ford, Frost echoes her coach's sentiments when it comes to the team's goals for the season as well as for personal development. 
If her team can walk away from a game knowing that they fought for every pitch and made the most of every chance they got to compete, then she would have met the goals she set for her team and herself as their coach, Ford said.
"That's just playing present. Another phrase we like to use is a one-pitch warrior, you know, every pitch is a game or an opportunity to compete," Ford said.
The team is scheduled to play in two tournaments this season, opening with the Easton Invitational this weekend and later competing in the Judi Garman Classic in March. 
With so many seasons of support coming from friends, family and fans in the stands the players will have to learn how to navigate their game mentality without the energy they normally soak up from the sidelines, Frost said. 
"I'm excited but also hesitant to see the atmosphere that's going to be surrounding our tournaments this year, but I'm really excited that we still get to host the Judi Garman because it's a big tournament and big teams come," Frost said. 
Looking ahead at the season, Ford said she has high hopes for the success of her team, but feels appreciative that the team finally gets to compete again after the season-stopper left them on an 11-month hiatus.
"I just feel super grateful that we're pulling this off as a campus, as an athletic department and I just can't thank our training staff enough to put all the time and work in to make sure everybody's safe," Ford said.
First pitch for the Titans is set for  3:30pm at Anderson Family Field on Friday.