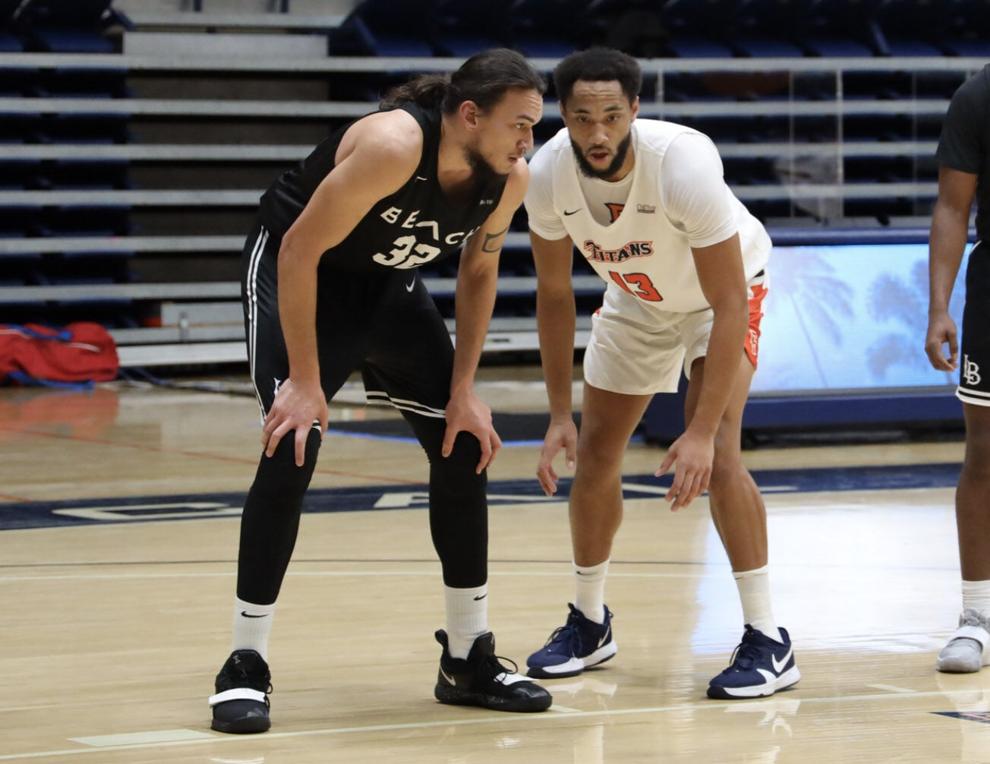 Since its creation in 2018, the NCAA Transfer Portal has changed the landscape of college sports and has placed more power in the hands of athletes at colleges and universities across the nation.
The portal is an online platform designed to help make the transfer process easier. All that is needed to start the process is an email address and a phone number that any interested coaches can contact the student, or the athlete can reach out to schools directly. 
The intention behind the portal's creation was to use it "as a compliance tool to systematically manage the transfer process from start to finish, add more transparency to the process among schools and empower student athletes to make known their desire to consider other programs," according to the NCAA.
Some of the transfers that have added themselves to that list have found their way to Cal State Fullerton across nearly all of the sports offered.
Cal State Fullerton men's basketball has felt the impact of the program firsthand through the transfer of redshirt sophomore forward Vincent Lee, one of six transfers on this past season's roster.
The formation of the portal has led to an increase in the percentages of transfers in both two-year to four-year transfers and transfers from a four-year institution to another four-year institution in Division I in each of the last three years, according to the NCAA.
For Lee, he bounced around a few times growing up, spending time in Texas, Minnesota and Virginia before returning to Texas to finish his final two years of high school, he said. While he spent time moving across different regions of the country, Lee said one thing always remained the same — basketball was always on his mind. 
The recruitment process didn't start until the summer before his senior year when he attended the Pangos All-American Camp, an annual invitation-only basketball camp held for the top high school prospects. 
It was at this camp that a solid performance from Lee helped elevate his recruitment status to a three-star prospect, according to 247 Sports, and various scholarship offers followed.
"I went to the camp and I played pretty well there and that's when everything kind of blew up," Lee said. "I want to say I got something like 16 offers that summer."
Some of those offers included Nevada, Oklahoma, Houston, San Diego State, Wichita State and Iowa State, among others. 
Lee graduated high school in 2018 as a Nevada commit and said the school's tournament run to the Sweet 16, the style of play and the roster were all reasons why he originally committed there.
However, Lee said that moving would not have been difficult, but not having his mother with him made the situation more difficult.
"Every time I had moved in my life my mom had always been there, so it was easy to do things and make new friends when you know you can always come home and your mom will be there," Lee said. "I think for me that first time doing that was a pretty tough transition."
After one season at Nevada, the coach he originally committed to, Eric Musselman, left to accept the head coaching position at Arkansas.
"I felt good for him. I think that was a good opportunity for him and he took it," Lee said.
This left Lee with a decision: stay and see how things play out with a new coaching staff or try carving out his own path elsewhere. Lee chose the latter and entered his name in the transfer portal even though he never suited up for the Wolfpack after the 2018 fall semester.
For the second time in his life Lee found himself going through the recruitment process and said he would approach the situation looking for one thing — honesty.
"When you transfer there's gonna be a million people telling you everything that you want to hear. I think for me I was able to say to a lot of coaches 'Hey look, I'm not looking for what I want to hear. It'll be an easier process if we just talk about what is going to be expected of the team,'" he said.
Lee said Cal State Fullerton was one of the first schools to contact him when he entered the portal. He said that coach Dedrique Taylor was one of the main reasons he committed to the university.
"I think (Taylor) was the most honest person and the most honest coach I've encountered during that process," Lee said.
As Lee transitioned from Nevada to Fullerton, it was easier than when he transferred from high school to Nevada because he had more independence and had gone through it once before at the college level. He added that he made friends who played other sports or were not athletes at all and that his coaching staff was always willing to help him out.
While every school is different the two schools he attended have taught him a lot and shown him how amiable people are, he said.
"I think that one thing that every school, at least the two that I've been to have in common, is that people are really kind. You can make good friends and people are willing to help you out when you need it," Lee said.
As a Titan during the past season, Lee averaged 10 points and 6 rebounds per game and had a breakout game against Cal State Northridge where he had 25 points and 11 rebounds.
Lee, like many NCAA athletes, has found a home at a different school than the one he originally committed. Lee is supportive of the transfer portal and the benefits it gives to those seeking a fresh start.
"I think it's a good thing overall because a lot of people don't look at why a lot of athletes are transferring," Lee said. "I think for a lot of people they're not necessarily leaving because they're not playing.