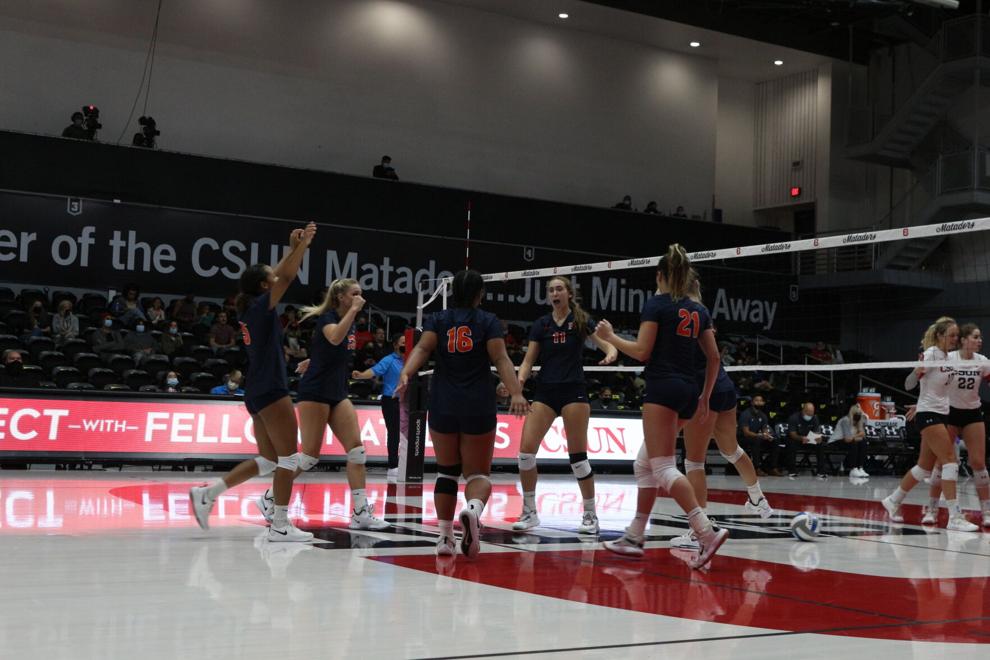 Cal State Fullerton women's volleyball is preparing for a long weekend with two matchups, the first against UC Irvine and the second against UC San Diego.
On Nov. 19, the Titans will be playing UC Irvine at 7 p.m. at Bren Events Center and on Nov. 20, the Titans will be facing UC San Diego at 5 p.m. at Titan Gym.
In their last matchup against UC Irvine, on Oct. 15, the Titans came up victorious, 3-0. Fullerton dominated from the start with consistent scoring throughout the three sets. The first set ended 25-18, the second set was 25-15 and the last set was 25-20.
The top performers of this matchup were Nicole Shuhandler, Julia Crawford and Gabrielle Barcelos with 10 kills each. Crawford scored a double-double with 10 kills and 10 digs.
In Fullerton's last matchup against UC San Diego, on Oct. 16, they lost, 3-1. The Titans kept the score relatively close in the first and third sets. UC San Diego won in straight sets earning a 26-24 victory in the first set, followed by a 25-21 win in the second before dropping the third to Fullerton 23-25. San Diego finalized the win with a 25-21 win in the last set.
Again, Crawford delivered by leading the way with 13 kills and 17 digs while Neena Dimas contributed 21 digs.
For the Tritons, Emily McDaniel contributed with 14 kills while Naya Dong contributed with 20 digs allowing them to come up first and take home the victory.
Things will start at 7 p.m. Friday night in Irvine followed by a home game the following day against UC San Diego.