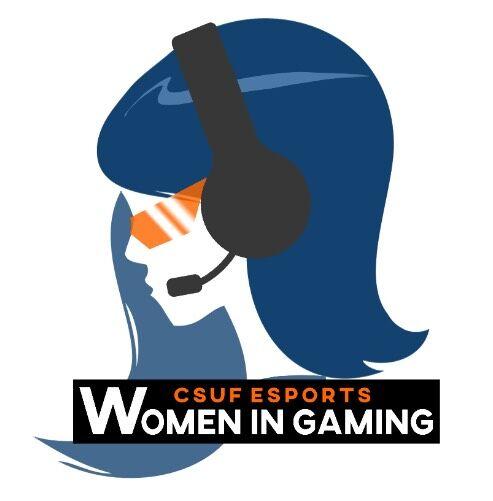 The treatment of women in society has been an issue consistently brought up throughout history. Whether it be in the workplace, misogyny across cultures, or just treatment of women in general, it has become clear that these are issues.
Unfortunately, in the gaming industry there is no difference.
Women in Gaming is an advocacy group that is part of the Cal State Fullerton Gaming and Esports club on campus. It was established this spring semester with a goal to create an inclusive environment for anyone who wants to become more involved in gaming.
Lisa Valdez, the director and founder of Women in Gaming, said she wants people to know how women in the gaming community are treated and the issues female gamers face.
"Me and my best friend will play together online, and we'll come into instances where it's hard to use our microphone in-game and not be harassed," Valdez said.
Valdez said that consistent moments like these are what motivated her to want to create a support group within the club. Although the focus is to bring light specifically to the issue of the treatment of women , the group is not exclusive to just women. Valdez said that everyone is welcome to join the club and be part of the movement.
Alexandria Trehuba, who is an executive officer in Women in Gaming, echoes the idea of inclusion for everyone.
"We basically talked about wanting to build a community and a safe haven for female players and players in general that are intimidated by the existing community," Trehuba said.
She said that people within the community have this unfair view when it comes to women playing video games, and that women are put into one of two categories: either praised for performing well, even if the accomplishment was simple, or ridiculed and often dismissed when playing poorly. 
Adam Nelson, the former president of the gaming and esports club, said that this behaviour  does not surprise him.
Nelson was the president when Valdez had approached him about wanting to create a support group within the club, to which he was 100% behind.
"When this came forward to me, I was like 'Absolutely, I've seen it happen, I don't want to see it happen again,'" Nelson said.
As an open advocate for women within the industry, he said that he acknowledges the unfair treatment of women within the community. Nelson said for him, the notion of creating a support group on campus for those who feel oppressed was an easy decision.
Valdez said she believes raising awareness on how women are treated in gaming, which is the ultimate goal for Women in Gaming, is an issue that is not brought up enough.
"A lot of people are not even aware that it is an issue," Valdez said. "A lot of men will be like 'Oh, I didn't know that happened to girls' until they release videos of them playing and how badly they get spoken to."
Trehuba said that creating a safe space where gamers do not feel inferior to others because of their gender or knowledge of a game is why Women in Gaming is so important.
"My hope and goal is for Women in Gaming is to create a space where it's easy to enter and questions aren't stupid," Trehuba said.
She said she feels that by creating an environment that is open and non-judgemental helps raise awareness on how the behavior of the existing community impacts women and those who feel intimidated.
Clubs, like the gaming and esports club, which are taking the initiative to create support groups for women and other marginalized groups are important to the campus community.
In an industry like esports, it is important to recognize negative behaviors and highlight why they are wrong.
"(Gaming) is a non-gender specific culture. It is for everyone. Gaming is for everyone," Nelson said.