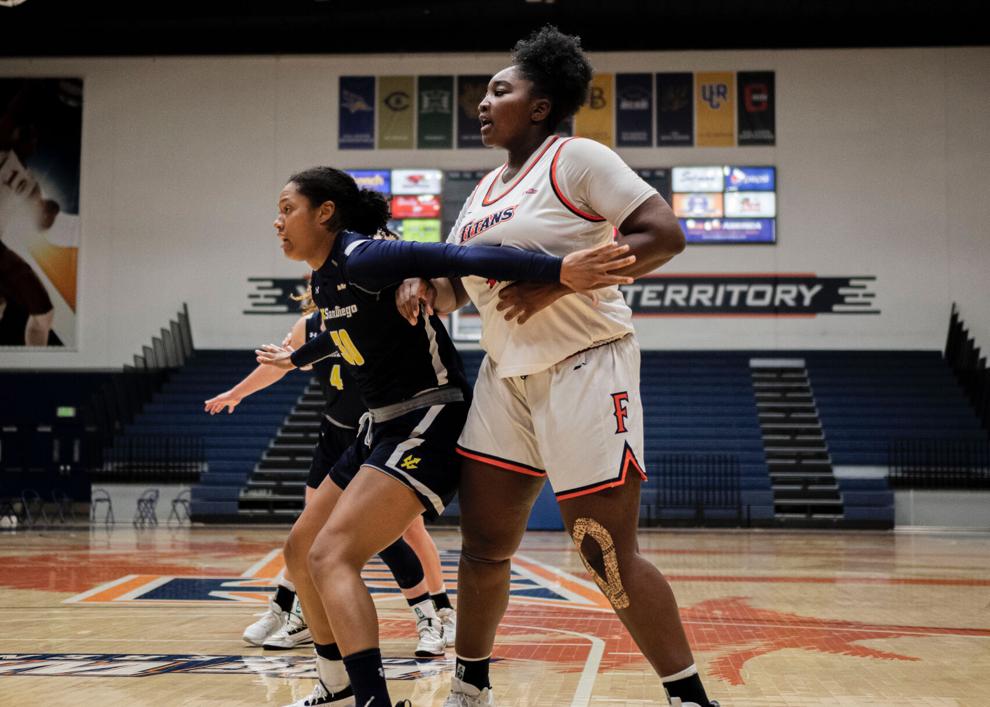 Cal State Fullerton women's basketball will open the Big West Tournament with a matchup against UC Riverside on Tuesday at noon in Las Vegas.
The Titans finished the regular season in last place in the Big West with a record of 3-17 overall and 2-14 in conference play. CSUF will enter the tournament as the No. 9 seed.  
The Highlanders, the opponents, enter as the No. 8 seed with an overall record of 7-11 and a conference record of 5-9. The winner will face the No. 1 seed UC Davis Aggies on Wednesday to open the quarterfinal round.
These two teams faced each other earlier in the season during a weekend series on Feb. 5 and 6 which resulted in a UC Riverside sweep, but Fullerton head coach Jeff Harada noted that the team's record does not tell the entire story of the season.
"I feel like we've competed as short-handed as we've been all season," Harada said while addressing the media on Sunday. "We've been in pretty much every game we've played, some of the scores ended up double-digit outcomes but if you watched the games we're right there."
The Titans have seen their roster depth shrink over the course of the season due to injuries. They were noticeable when they completed the final games of the season against UC San Diego as they played with seven active players on Friday and eight on Saturday with Saturday's game going into overtime.
Harada said every team should be used to playing back-to-backs at this point in the season. "We're just excited to play and hopefully that adrenaline of being able to play kind of trumps any fatigue that we're feeling right now" he added.
Fullerton will need to take better care of the basketball when the team faces off against UCR, who had 38 combined turnovers in its last meeting. The Titans won the battle on the offensive glass the previous two times the teams met but were outrebounded overall by the Highlanders in both matchups.
Harada added that defending the perimeter will be vital to earning a victory against UCR due to Fullerton's ability to shoot from 3-point range. In the first two matchups, Riverside shot 38% and 25% from beyond the arc respectively. 
Even if Fullerton manages to come out with a victory in the opening round, making a deep run in the tournament will be a tall task.
The Titans will have a long road to the championship game as the No. 9  seed since the team is in a play-in game. Fullerton would have to play 3 games in four days just to make it to the championship game on Saturday. 
"In conference it's so different than the tournament," Harada said. "It's one-and-done so there's no tomorrow, you gotta leave it all on the floor each night and I'm confident that our team will step up and be ready for that."