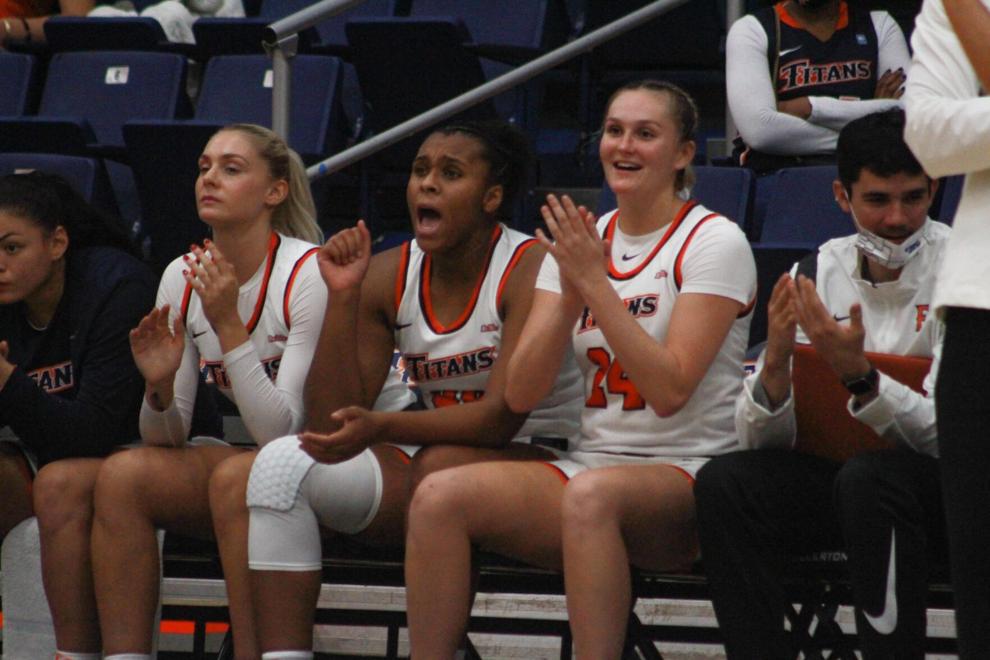 Cal State Fullerton women's basketball prepares for their upcoming away game against the Air Force Falcons on Nov. 20, at 12 p.m. at the Clune Arena in Colorado.
The Titan's were led by Lily Wahinekapu and Aixchel Hernandez, who were the only Titan players to score double-digit points. Wahinekapu contributed 24 points and four  assists, while Hernandez added a double-double with 13 points and 10 rebounds.
The Titans are in a great position to win against the Falcons after their 60-56 victory against San Diego State on Nov. 16. The victory marks the first time since 1991 that the Titans have defeated San Diego State. The Titans started strong on offense, as they scored 15 points in the first and second quarter, respectively, followed by 17 in the third and closed the final quarter with 13 points.
The Falcons lost their latest matchup at the start of the week against the University of Colorado, which dominated with a score of 58-53. The Falcons started with an up-and-down score throughout the four quarters. They put up 13 points in the first quarter, 11 in the second, 12 in the third and closed with 17 points in the fourth quarter.
Air Force's top performers in the matchup against Colorado were Cierra Winters, Riley Snyder and Dasha Macmillan. Winters brought in 16 points and three rebounds while Snyder and Macmillan contributed with 11 points and three rebounds each.
However, the game on Nov. 20 will be the first matchup between the Titans and the Falcons since Dec. 2019, where the Titans defeated the Falcons, 79-70.
Cal State Fullerton will face the Falcons in an away game at 12 p.m. at the Clune Arena in Colorado on Saturday.