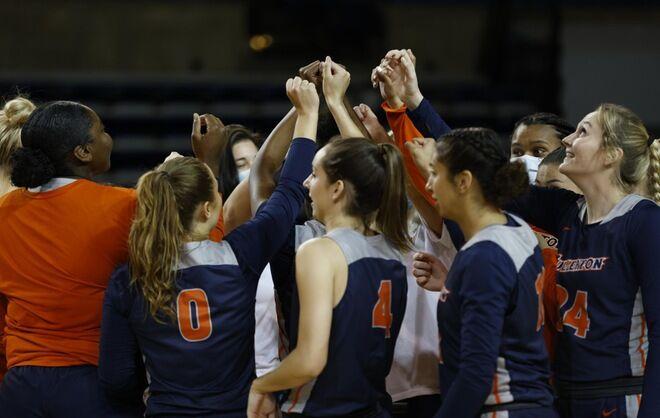 Women's basketball will begin their 2021-22 season against Southern Utah University at 7 p.m. on Tuesday at Titan Gym.
The Titans will look to improve on their 2020-21 season, where they finished in last place in the Big West Conference with an overall record of 4-18.
Big West coaches said they believe Cal State Fullerton women's basketball will once again finish last in the conference, according to the Big West Conference Preseason Coaches' Poll. However, Head Coach Jeff Harada said this year's team is different as they have brought in new players.
"Last season was challenging for everyone in so many ways, but with eight new players we are a very different team," Harada said in a press release published by CSUF Athletics. "I know our staff and young women are very excited and motivated to compete every night and show what kind of team we are."
Although they had a rough 2020-21 season, the Titans ended last season on a good note. They pulled out a first-round win in the Big West Tournament in Las Vegas against higher-seeded UC Riverside. The Titans were eliminated in the second round, but they went down fighting. They played a highly competitive game against the top-seeded team in the Big West, UC Davis, ultimately falling short by just 7 points in a 61-54 loss.
Seven players from last season will be returning for the Titans, including key contributors Anniken Frey and Carolyn Gill. Frey averaged 9.1 points per game last season, the second-most on the team. Gill also contributed in scoring with 7.9 points a game while also being one of the team's leading rebounders with 6.2 rebounds per game.
The Titans' first opponent of the season, Southern Utah, finished near the middle of the pack in the Big Sky Conference with an 11-8 overall record.
Tickets for the season opener can be purchased on the CSUF Athletics website as well as at the box office upon arrival. CSUF students are admitted for free with the presentation of a valid Titan Card.