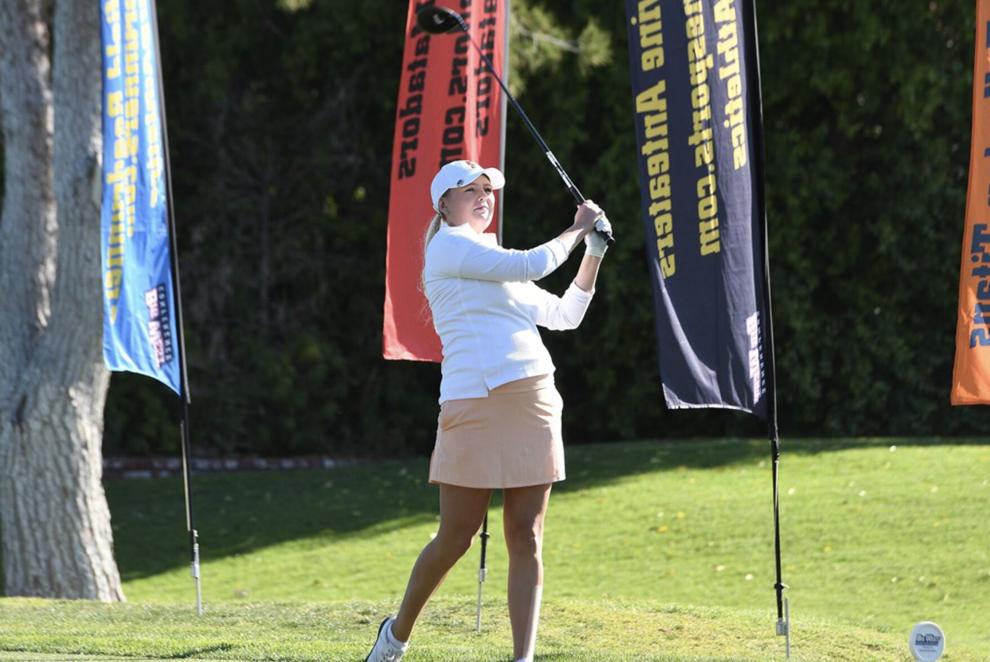 On Tuesday, Cal State Fullerton women's golf finished their second round of the Big West championships in a similar position as the day prior — in sixth-place, unable to gain any ground in the standings.
By the end of the afternoon, the Titans had a team score of 15-over-par 303 in the second round, putting their total score in the tournament at 28-over-par 604, one stroke ahead of Hawai'i.
UC Irvine continues to lead the field in first place with a team score of 1-over-par 577. Cal Poly San Luis Obispo trails right behind them by one stroke. 
Irvine's Megan Yang leads the tournament, shooting 6-under-par 138 after two rounds. 
After strong opening rounds to start the tournament, Fullerton's Brittany Shin and Haruka Koda fell out of the top-10 in the individual standings and both found themselves tied for 16th place with scores of 4-over-par 148. 
Both golfers scored an even 72 in the first round, but were unable to match their performance on day two, as they both ended the second round shooting 4-over-par 76. 
Shin started the round on the wrong foot, as she recorded a double bogey on the first hole. By the end of the day, the sophomore had a bogey on five holes, but also managed to birdie on three holes. Her seven birdies in the tournament put her within the top five in the tournament for the category. 
Koda's second round went similarly to her first round, as she scored an even-par on 14 out of 18 holes, despite earning bogeys on the four other holes. Her 28 pars in the first two rounds tied her for 2nd most pars in the tournament thus far. 
Fullerton's Lisa Djerf made an improvement from her opening round, putting up the best score for the afternoon. She managed to cut her previous round score by five strokes with a score of 2-over-par 74, moving up slightly in the leaderboard tied for 29th place with a total score of 9-over-par 153.
Fellow Titan Kayla Hunn made a slight improvement to her performance by one stroke. For the second round she had a score of 5-over-par 77, which tied her for 31st at 11-over-par 155.
Sara Camarena rounded out Fullerton's performance, as she shot 15-over-par 87 during the second round, and ended the day tied for 43rd place with an overall score of 24-over-par 168. 
The third and final round of the Big West championships will tee off tomorrow at 7:30 a.m. at the Yorba Linda Country Club. CSUF will begin the morning in the first group along with Long Beach State and UC Riverside.