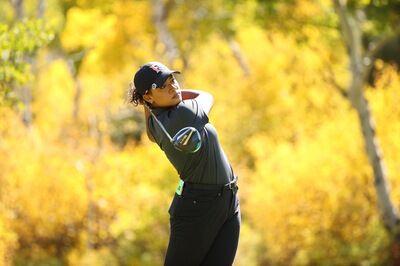 Cal State Fullerton women's golf ended day one of the Pat Lesser-Harbottle Invitational in 13th place, 35 strokes behind first place finisher Seattle University. 
Elina Saksa led the Titans during the first round, ending with a score of 3-over-par 75. She boasted three birdies in the first round with two of them coming from the back nine. 
Linley Ooi tied with Saksa after round one with a strong showing over all 18 holes of the course. Ooi struggled at hole 8 but made up for her double bogey with two birdies on holes 10 and 15, respectively.
After a standout performance at the Golfweek Red Sky Classic, Kayla Sam struggled to gain momentum during the first round, ending with 7-over-par. Sam was more successful in the back nine, with only two bogeys, unlike the front nine where she hit 5-over-par. 
The team finished the first round of the invitational tied for seventh place at 305 with Gonzaga University and UC Irvine. 
After the first round, the Titans still could not manage to grasp a par finish for the course. All five team members finished 5-above-par or higher. The team finished round two at 312 and 24-over-par. 
Saksa once again led Fullerton during the second round and finished 5-over-par for the course. Lisa Djerf and Ooi came in a close second to Saksa, both finishing the day with a 6-over-par for the second round. 
Djerf was the only Fullerton player to improve her score during the second round. She finished with a 78, which is two fewer strokes than her first attempt at the course. 
Sam remained consistent in the second round, finishing with 79, the same score as round one at 7-over-par. 
Seattle University's Rivekka Jumagulova leads the individuals at 1-under-par for the course, going into the last round of competition tomorrow. Fullerton's leading player Saksa goes into the last round nine strokes behind Jumagulova. 
The team ended day one with 13 birdies and only 102 on par holes total across two rounds of competition. Throughout day one, Fullerton found the most success on par 5 holes with an average of 5.18 strokes per par 5 hole. 
CSUF will start day two of the invitational on Oct. 11 as they attempt to match the performance of Seattle University.