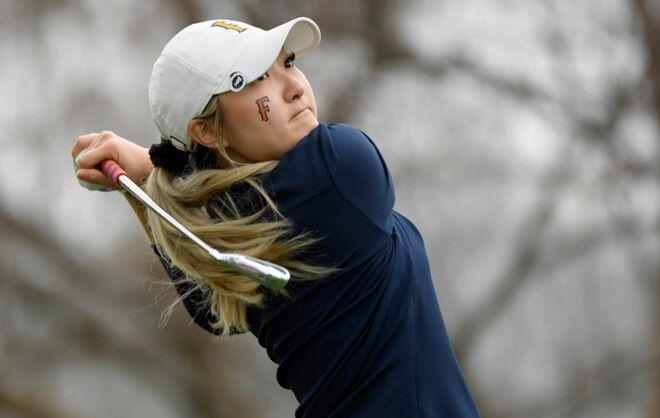 Cal State Fullerton women's golf finished the Red Rocks Invitational in Sedona, Arizona in 12th place on Sunday with a score of 66-over-par 930.
After nearly two weeks away from the greens, the Titans ended the first round of the tournament on Saturday in eighth place with a score of 19-over-par, but struggled to make the top 10 in rounds two and three.
The Titans went into Sedona with a team of Brittany Shin, Hakuka Koda, Lisa Djerf, Kayle Hunn and Sara Camarena. 
Right out of the gate, Shin proved to be a force to be reckoned with, taking second place after the first round while shooting 2-under-par 70 — just two strokes behind leader Payton Fehringer of Grand Canyon University, who had a score of 4-under-par 68.  
Koda tied for 28th place with a score of 8-over-par 77 and Djerf tied for 50th with a score of 12-over-par 79. Both Camarena and Hunn ended the first day tied with a score of 16-over-par.
With the second round moved to Sunday due to the dark skies, Fullerton looked to regain momentum individually and as a team in hopes to move up on the leaderboard, however that was not the case.
Shin finished the invitational tied for sixth place individually with a score of 4-over-par 220. Koda kept her scoring consistent throughout the tournament, tying for 36th place with a score of 16-over-par 232.
In the second round, Djerf shot 9-over-par 81 before improving in the third with a 5-over-par 77, placing her in 56th with a 21-over-par 237. Hunn improved on her first round score of 84 to shoot 8-over-par 80 in round two and 9-over-par 81 in round three, giving her a final score of 29-over-par 245 and tied for 83rd in the tournament.
Camarena finished her second round as she improved on her round one score by one stroke, but did not have a good final round on the greens as she shot an 18-over-par 90, bringing her three-round score to 35-over-par 251 and tied for 97th.
While the Titans finished in 12th place, there was a two-way tie for first place between Gonzaga and Grand Canyon. Both finished with scores of 20-over-par 884. Fehringer maintained the lead individually for Grand Canyon and Quynn Duong, with Gonzaga, came in second place individually.
Fellow Big West competitor UC Riverside also played in the invitational, coming in 13th behind Fullerton by six strokes.
The Titans will have another two weeks before they will travel to the Wyoming Cowgirl Classic.
The Wyoming Cowgirl Classic is set to take place April 5-6 in Maricopa, Arizona at the Ak-Chin Southern Dunes Golf Club.